Since the previous edition of our Best Ideas Newsletter released June 15, the markets have been on a bumpy ride. Still, the S&P 500 edged out a modest gain during this time period, and our portfolio continues to grow its outperformance gap. We're now outpacing our benchmark, the S&P 500 SPDR (NYSEARCA:SPY), by nearly 28 percentage points, the highest degree of outperformance ever.
Perhaps the biggest piece of news during the past few weeks was the US Supreme Court's decision to uphold President Obama's Patient Protection and Affordable Care Act (PPACA), which can arguably be considered the most sweeping change in America's healthcare system during the past half-century. In a narrow 5-4 split ruling, the Supreme Court ruled as constitutional the so-called individual mandate -- that Congress has the power to order most people to obtain health insurance starting in 2014 or pay a penalty (tax). Though we withhold judgment about whether this is good or bad policy, we instead remain focused on the long-term growth of healthcare spending and the favorable demographic conditions that support this expansion.
According to the Office of the Actuary in the Centers for Medicare & Medicaid Services, national healthcare spending is expected to grow at a 3-5% pace during 2012-2013 and then step up to a high-single-digit annual rate beginning in 2014 thanks in part to the PPACA (as tens of millions of currently uninsured people will then be insured at that time). Medicaid spending is expected to grow nearly 20% that year, while private health insurance and prescription drug spending will expand at a high-single digit pace. During the period of 2015-2021, healthcare spending is expected to advance at a pace north of 6% per annum (significantly above inflation), as general economic conditions improve and the population continues to age. Recent M&A activity supports this expected growth trajectory, as health benefits company WellPoint (WLP) recently announced plans to tie the knot with Amerigroup (AGP) in a deal that will give the combined entity an expanded Medicaid footprint in 19 states (was 13), including a presence in the four largest.
We admit there will inevitably be winners and losers in the healthcare sector as a result of the PPACA, but we're big fans of the demographic trends that support the long-term secular growth in spending. And regardless of which administration is in office next year (or what happens to the PPACA as a result), we believe the Healthcare Select Sector SPDR ETF (NYSEARCA:XLV) is the best way to gain aggregate exposure to this expanding sector in our Best Ideas portfolio. Plus, we think some of the ETF's top holdings-Pfizer (NYSE:PFE), Medtronic (NYSE:MDT), and Johnson & Johnson (NYSE:JNJ)-are trading at deep discounts to their respective intrinsic values.
As the debate regarding the PPACA rages on among political interests, we continue to be encouraged with the performance of not only the domestic banking sector but also the US housing market. JPMorgan (NYSE:JPM) and Wells Fargo (NYSE:WFC) reported strong results last week, with each noting improved credit metrics across the board. Wells Fargo specifically noted that net charge-offs as a percentage of its loan portfolio have fallen to 1.15% in its most recently-reported quarter from 1.52% in the second quarter of 2011. And as it relates to the homebuilding sector, KB Home (NYSE:KBH) and Lennar (NYSE:LEN) each indicated in their respective quarterly results that backlogs continue to expand at a robust double-digit pace.
Though the impressive growth rates are in part a result of depressed performance last year, we maintain that a recovery in the domestic mortgage/housing sector is well underway and that a bottom has finally formed. Such improving performance in the domestic banking/housing sector speaks to why the market largely ignored Moody's credit-rating downgrade of five of the six biggest US banks in late June. The rating agencies have always been late to the game (and often wrong), and we continue to have conviction in our position in the Financial Select Sector SPDR (NYSEARCA:XLF) in our Best Ideas portfolio.
While the domestic healthcare and financial sectors continue to be on sound footing, we remain pleased with order trends coming out of the aerospace sector, which comprises the largest weighting in our Best Ideas portfolio. In one of the most widely-anticipated events in the aerospace industry this year, the Farnborough Airshow (July 9 -13) did not disappoint. Boeing (NYSE:BA) reaped in orders and commitments for 396 aircraft, while Airbus (OTCPK:EADSY) pulled in orders and commitments for 115 planes. Though these numbers may not be as high as previous years at the airshow, they add on to each airframe maker's backlog that now represents the equivalent of roughly 7 to 8 years' worth of production.
In this light, we view the aerospace industry as one with arguably the most visibility heading into a perceived slowdown in China or any prolonged problems in Europe due to austerity measures (China's second-quarter GDP reading of 7.6% expansion, released last week, is still a breakneck pace). Boeing and Airbus successfully navigated the recent global financial crisis practically unscathed-with negligible aircraft deferrals and cancelations -- and we doubt anything ahead of us will be as severe as the recent global financial meltdown.
As new markets are liberalized, an aging fleet of planes are replaced with more fuel-efficient ones, and general population growth ensues, air travel demand over the long haul will undoubtedly be robust. In our view, aerospace remains a growth story (despite its cyclical classification), and we continue to like one of our biggest generators of alpha in our portfolio, EDAC Tech (NASDAQ:EDAC). The micro-cap supplier of precision aerospace components is trading at just 9 times our estimate of next year's earnings and registers a 9 on our Valuentum Buying Index.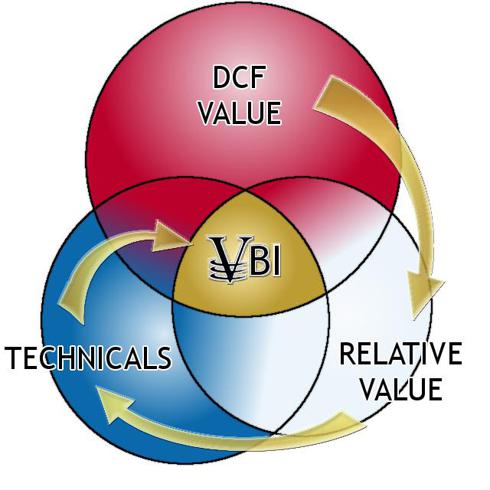 We were also pleased with auto sales during the month of June. Our favorite auto maker, Ford (NYSE:F), reported sales growth of 7% compared to the same month of 2011 (consensus expectations were for 4.4% expansion). General Motors (NYSE:GM), another OEM we think is undervalued, saw sales increase 16% in June (compared to consensus estimates of 7.7% growth). Toyota (NYSE:TM) witnessed sales growth of 60% during the month, though this outsize expansion was mainly a result of the Japanese supply-chain disruption that led to a massive undersupply in the US last year.
Still, June results among all of the automakers (including Volkswagen and Nissan) only strengthen our conviction in the domestic auto recovery. We think the auto refresh cycle has plenty of room to run as the average age of vehicles on the road continues to grow (and repairs and parts become more costly). And while deteriorating conditions in Europe will remain a challenge for portfolio-holding Ford during the near-term, we expect the automaker to converge to our fair value estimate over the long haul, implying more than a double from today's levels. We think patience is in order for this investment.
Even global economic bellwether FedEx (NYSE:FDX) had some reassuring things to say about the economy during its fourth-quarter conference call, released late June:
FedEx's economic outlook calls for moderate growth to continue in the U.S. and global economy. Our forecast calls for calendar year '12 U.S. GDP growth to be 2.2% and industrial production growth to be 4.3%. For calendar year '13, we expect GDP growth of 2.4%, and our outlook is largely in line with the consensus economic forecast. We expect calendar year '12 world GDP forecast to be 2.4%. It's important to point out that successful management of the debt crisis in Europe and the avoidance of significant tax increases next year in the U.S. are important assumptions in our forecast.
Despite the positive news we've witnessed during the past month, there have been a few developments that have given us pause. For one, the Federal Reserve, in late June, cut its forecast for domestic GDP growth in 2012 to the range of 1.9% to 2.4% from the previous range of 2.4% and 2.9% set in April. Though this new range bounds Fedex's management's forecast (above), the downward revision is worth noting. For 2013 gross domestic product growth, Fed officials lowered their central tendency estimate to the range of 2.2% to 2.8% from the previous range of 2.7% to 3.1%. The Fed also nudged up its unemployment forecasts for 2012 and 2013 versus previous expectations. Officials, however, still expect the jobless rate to fall to as low as 7.5% in 2013 and 7% in 2014 (it's currently at 8.2%).
We're also expecting a mixed second-quarter earnings season. We doubt many management teams will speak optimistically about their respective business outlooks given uncertainties in Europe and the ongoing gridlock in Washington regarding the coming "fiscal cliff" - a number of tax hikes and spending cuts that are set to begin next year. For example, recent reports and cautious commentary from AK Steel (NYSE:AKS), Red Hat (NYSE:RHT), Seagate (NASDAQ:STX), Informatica (NASDAQ:INFA), AMD (NYSE:AMD), Cummins (NYSE:CMI), and Infosys (NASDAQ:INFY) may indicate just the beginning of a broader trend to expect in coming weeks. The strengthening dollar will also prove to be a headwind for global multi-nationals.
Still, the current forward 12-month price-to-earnings ratio for S&P 500 companies, according to FactSet, is a mere 12.1, well below the prior ten-year average forward 12-month price-to-earnings ratio of 14.4. Plus, economic forecasts, though being revised downward, continue to point to expansion (not contraction as many pundits may lead you to believe). All things considered, we continue to have a long-term bullish stance on equities and expect continued outperformance from our Best Ideas portfolio.
Disclosure: I have no positions in any stocks mentioned, and no plans to initiate any positions within the next 72 hours. Some of the firms mentioned in this article may be included in our Best Ideas portfolio and Dividend Growth portfolio.
Disclaimer: This article or report and any links within are for information purposes only and should not be considered a solicitation to buy or sell any security. Valuentum is not responsible for any errors or omissions or for results obtained from the use of this article and accepts no liability for how readers may choose to utilize the content. Assumptions, opinions, and estimates are based on our judgment as of the date of the article and are subject to change without notice. For more information about Valuentum and the products and services it offers, please contact us at info@valuentum.com.