Last year, we published the inaugural edition of our Best Ideas Newsletter. We've only made publicly available to non-members the July edition of 2011 (last year), published upon release, as a means to document its expected tremendous performance. We encourage readers to view our documented portfolio, as of July 2011, here (note the date of that article). The portfolio has also been reproduced for your convenience below. Please note it is as of July 2011, and we have made a number of subsequent transactions to the portfolio since then. Only our subscribers receive access to our current portfolio, which continues to outpace its market benchmark by approximately 28 percentage points.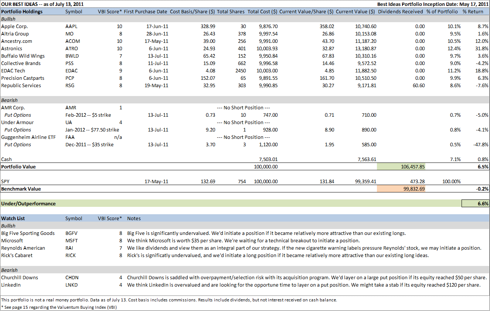 You'll see in the above portfolio, we held Apple (AAPL) when it was in the low $300s, EDAC Tech (EDAC) when it was trading just above $4 per share (it's over $12 now), Altria (MO) when it was in the mid-$20s, Buffalo Wild Wings (BWLD) when it was in the mid-$60s, Collective Brands (PSS) in the teens before it was bought out above $20 per share, and Astronics (ATRO) in the mid-$20s. The hit rate on the long side of our portfolio is probably very difficult to replicate, and the size of the returns of some of the positions, namely EDAC Tech (a triple), is arguably hard to find anywhere else. Further, looking at the short side (bearish) of our portfolio, you'll notice we had a put position in AMR (AAMRQ), the parent of American Airlines, when the stock was still trading in the mid-high single digits. AMR Corp subsequently declared bankruptcy and shares are trading hands for pennies.
We're not writing to brag about our performance, but instead to introduce investors to our style of investing, Valuentum. We pride ourselves on being a champion of the individual investor and financial advisor, and we strive to deliver the very best of ideas. We're the only firm that systematically combines an extensive valuation process with technical and momentum indicators to uncover big winners like the ones we outlined in July of last year. Please click here to read our academic white paper on the benefits of using this approach.
So, what do we think about some of the companies mentioned above. Well, we're still very bullish on Apple and peg its fair value north of $800.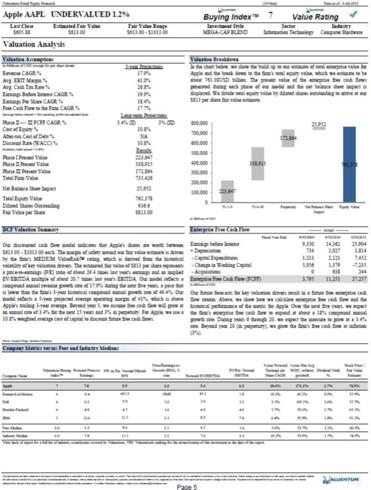 Altria continues to offer investors a best-in-class dividend yield, and we're still expecting valuation upside from the company. And perhaps our very best idea, we think EDAC Tech will double again to the low $20s before the end of the coming boom in commercial aircraft deliveries.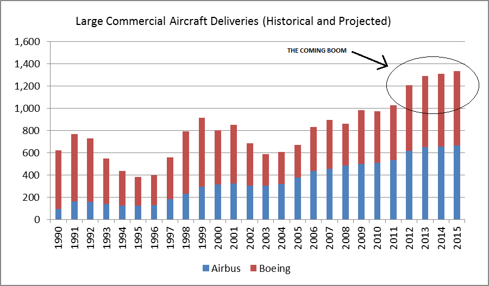 Image Source: Valuentum Securities, Inc.
And how about a new pick? Well, eBay (EBAY) registers a 10 on our Valuentum Buying Index, the highest score possible. We're already up significantly since we added it to our portfolio, and we continue to be big fans of the company. eBay remains a cash cow, generating $411 million in free cash flow in the second quarter, while increasing its cash and cash equivalents to $7.6 billion. Management also repurchased $355 million in stock and authorized $2 billion in additional stock buybacks. With an incredibly healthy balance sheet, an increasingly valuable asset in PayPal, and strong organic growth in its own marketplace, we think eBay is one of the most interesting opportunities available right now.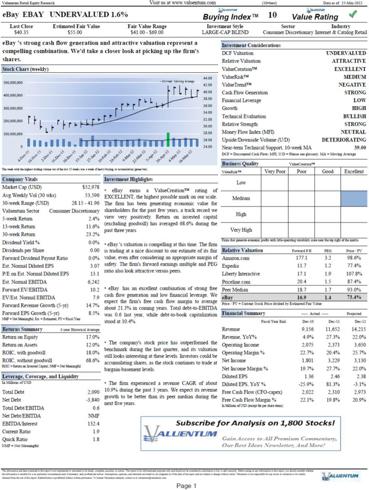 All in all, there are as many different approaches to investing as there are investment vehicles. However, we're big advocates of the 'Valuentum Style of Investing', and we continue to expect outperformance from firms we currently hold in our portfolio.
Disclosure: I have no positions in any stocks mentioned, and no plans to initiate any positions within the next 72 hours.
Additional disclosure: Some of the firms mentioned in this article are included in our Best Ideas portfolio.