International Business Machines (IBM) reported second quarter earnings on Wednesday. The firm is a major component of the Dow Jones industrial average and one of the largest technology firms in the world. Overall, the quarter was decent. Although, sales and earnings growth was well short of my estimates.
Net income grew 6 percent while operating income grew 8 percent. Further, gross profit margin expanded. Revenue declined across almost all business segments compared to the year-ago quarter. However, the firm did an excellent job of managing expenses as net income increased.
Current assets declined roughly 6 percent as the cash balance decreased and accounts receivables declined. Short-term debt declined as current liabilities declined more than 6 percent. In other words, the liquidity position improved. However, long-term debt increased roughly 10 percent.
I'm going to have to wait until the SEC filing is released before I can fully evaluate the quarter. Right now, it doesn't look like a very good quarter. I would have liked to have seen revenue growth and revenue took a dive in all business segments.
The executives at the firm maintained a rosy sentiment during the conference call during what I would call a disappointing quarter. However, some investors will be delighted with earnings growth.
Shares of IBM are in a down trend and investors should be looking to sell into rallies at this point. Further, the market clearly isn't pleased with IBM's performance and is punishing the share price. We'll see how far this near-term rally extends as IBM is clearly a laggard.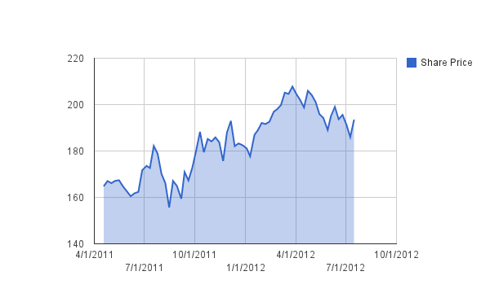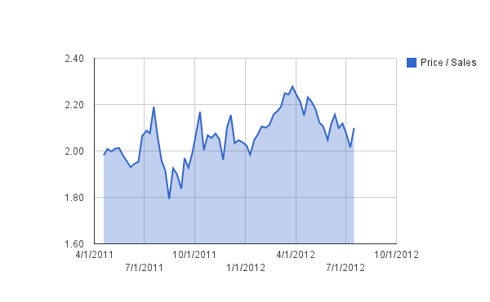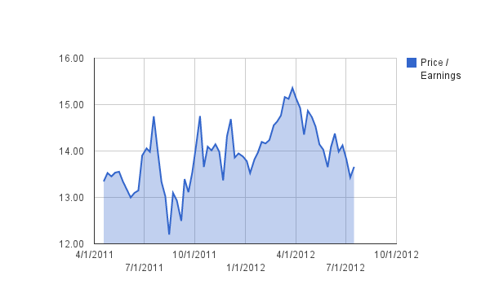 Disclosure: I have no positions in any stocks mentioned, and no plans to initiate any positions within the next 72 hours.