Tuesday's news that the Israeli 'pill in a camera' company Given Imaging (GIVN) has settled patent litigation with Olympus (OTCPK:OCPNY), with the Japanese company having to pay Given $2.3 million.
According to the Marketwatch report:
Under the terms, Olympus will pay Given $2.3 million. The companies will cross-license existing patents to each other without royalty payments and agreed to work out royalty payments for future patents. And they'll cooperate in efforts to develop the market for products.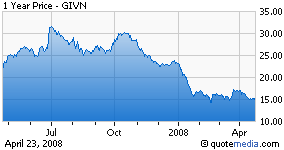 I think it's interesting to note that part of the settlement calls for 'cooperation' in developing markets for the products. It's not often that you see competitors agree in a settlement to work together for a common goal.
The glaring question must be whether we are about to see Given Imaging acquired by Olympus? Only time will tell, but it would make an interesting match. As someone who dabbles in matchmaking in his spare time, I can tell you that both companies posses complementary qualities that would greatly help the other party. Given posses the technological know-how and Olympus has the distribution and marketing network. This sure sounds like a match made in heaven.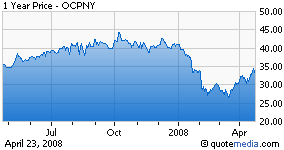 For disappointed Given Imaging investors who have continued losing money on their investment, Olympus may just be the white knight that saves the day.
Disclosure: The author's fund has a position in GIVN, but the fund has no position in any other stock mentioned as of April 23, 2008.