Earnings season kicked off a few weeks ago. Right now, I'm updating valuations, reading press releases and managing my portfolio. In this article, I am taking a look at JP Morgan (NYSE:JPM) and Bank of America (NYSE:BAC). Hopefully, we'll be able to get a feel for how these companies should be performing in the third quarter.
JP Morgan
As noted in my previous article, revenue-share at JP Morgan is declining. Obviously, revenue-share is going to have to increase at some point. However, I don't see a catalyst for an increase. The FOMC is keeping rates low, and the banks have minimal pricing power. Add to that, the ban on proprietary trading and the outlook for shares of JP Morgan isn't rosy.
A silver lining is that book value-share is increasing and the firm is undervalued relative to its recent history. Fundamentally JP Morgan is weak. How much worse can it get?
The stock is already beaten down. It is trading at roughly 2.2 times sales and well below book value. From that perspective, I would say that investors should accumulate shares of JP Morgan long-term. Skilled traders should probably look to sell into rallies; the upside is rather limited near-term.
I'll have more to write about JP Morgan after the release of the second quarter S.E.C. filing.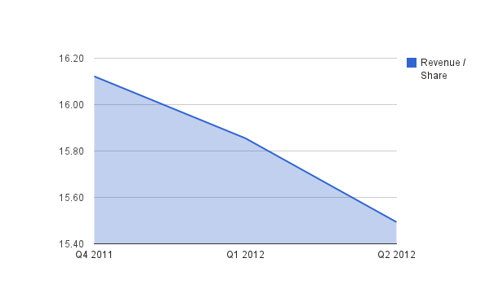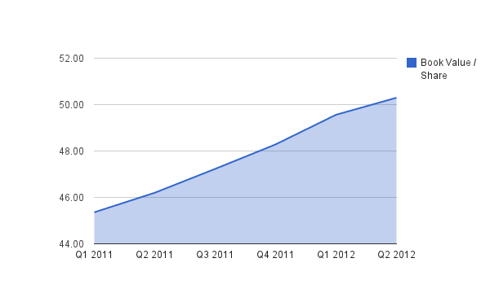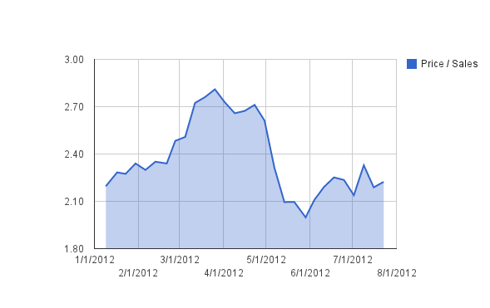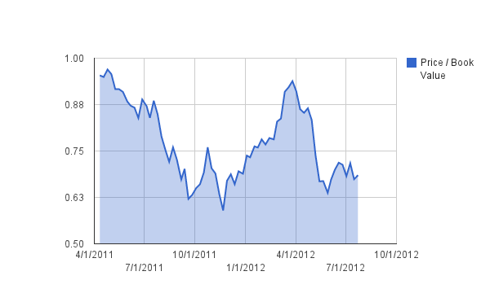 Bank of America
Compared to JP Morgan, Bank of America's revenue-share is declining and book value-shares is declining. I don't see a short-term catalyst for revenue growth, and management at Bank of America doesn't execute as well as management at JP Morgan, so the bottom line isn't as impressive.
Beyond that, on a price-sales basis, the firm is starting to look overvalued. Personally, I think the trade is to short Bank of America and to be long JP Morgan. The other possibility is to just stay away from Bank of America and either be long-term long JP Morgan or trade it to the short side.
Obviously, this article isn't meant to cover every aspect of these two companies. However, the preliminary conclusion suggests the aforementioned investment stance.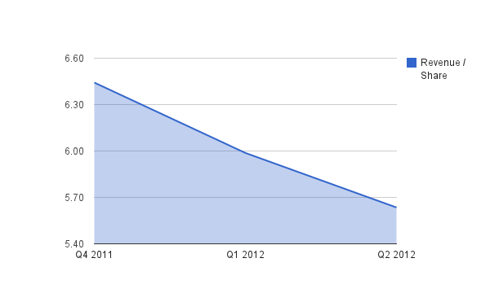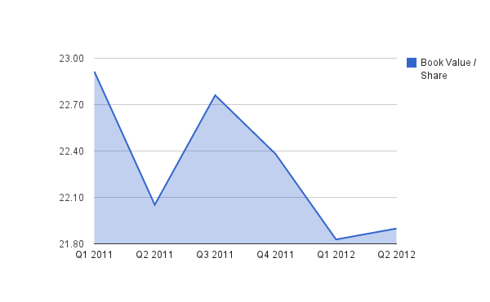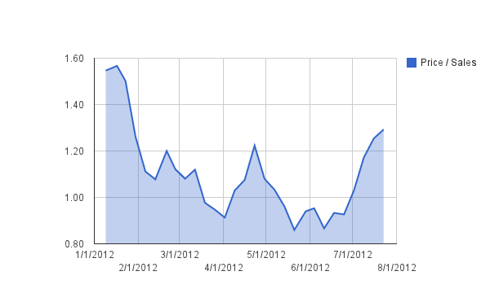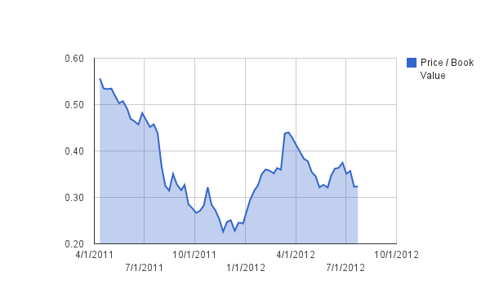 Disclosure: I have no positions in any stocks mentioned, and no plans to initiate any positions within the next 72 hours.