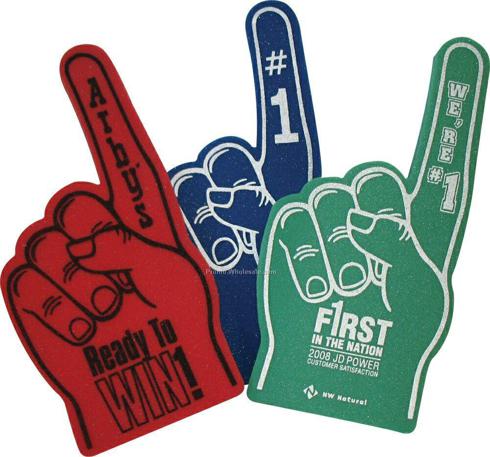 Click to enlargeWhen you know nothing other than writing options, especially when calls predominate your writing activity, there's really not much worse than a slow and continued climb upward.
That's exactly what the first three months of 2012 were like. Seemingly each day was just another high, not just for Apple (AAPL) as it climbed toward its early April peak. What made things even more maddening than seeing an unusually high number of positions assigned was that there was never any tangible news behind the moves.
But then along came Europe, as if it had never existed prior to April 2012. After three months of not even a single triple digit daily move, it all changed as Europe became center focus. Once again we, or at least I, were living the good life as triple digit days became commonplace once again.
Not surprisingly, selling options started working again as a strategy,once those triple digit days started showing up again with regularity.
AFter nearly four months of non-stop conversation about how Europe was holding our markets hostage, the past two weeks have been mostly silent on that issue, so it's nice to see that all of the up and down gyrations can occur just as easily in a vacuum and don't need an accelerant.
For all of the times that I've been to Europe, I've gone without ever really giving much thought to conversion rates, although I must admit, I miss the days before the Euro and when Communism was extant. Back then the conversion rate for Iron Curtain countries was whatever you could get through the black market. That's so much more capitalism than the kind practiced by Barclays (BCS) and its manipulation of LIBOR.
But these days, after reading the New York TImes obituaries and Dilbert, I now check USD/EU. Not because I'm going on a trip in September, but because the rates seem to have some kind of correlation to precious metals and the markets.
I just haven't really figured out what that correlation is yet, though, but it's there.
With little do to in my spare time, among the things that I've done over the past year and half or so is to track triple digit moves on Fridays. Making a very long and boring story short, there has been no correlation between triple digit moves to close a week and similarly large moves, in either direction to open the week.
What amazed me, however, is that the well accepted adage of not being long stocks going into a weekend of uncertainty seemed to have few adherents as even as Europe has re-appeared as a liability, there have been numerous upward triple digit moves to close out the week without any apparent regard for unraveling of the financial universe.
This Friday's (July 20, 2012) triple digit loss came as a surprise after Google (GOOG) and Microsoft (MSFT) seemed poised to lead the technology sector forward, which in turn often leads the market higher.
Once the after hours sanity returned, someone had the good sense to realize that Microsoft's first ever quarterly loss since being publicly traded wasn't really good news. In the meantime, no one seemed to care about the incongruous state of affairs regarding click growth, but decreasing per click revenue at Google.
But as far as surprises go, this was a good one to end the July 2012 option cycle. Although losing a number of holdings to assignment, they are now closer to their original cost base than just two days ago. That in addition to the fact that a number of unassigned holdings are near their cost basis makes this an optimistically forward looking week, as long as the lack of Monday opening correlation holds true to form.
With many assignments comes lots of freed up cash that would much better be spent during a market decline. On the other hand, there's nothing better than selling calls into market strength. Conflicting desires could be satisfied by having the market trade in a lackluster way, hopefully uninfluenced by any unforeseen events that could still occur on any given summer weekend that bombs explode in Bulgaria.
As has been my usual pattern, this week's selections are all very familiar, with an exception or two and fall into their usual categories, Traditional, Momentum and Double Dip Dividend. (See details and ROI projections)
For what appears to be the third of fourth week in a row, Caterpillar is on the list. Although it reports earnings on July 25th, I can't imagine that there's much surprise left after having fallen in sympathy with Cummins Engine's (CMI) recent bad news. In the aftermath of that bad news, Cummins was a perfect vehicle on which to sell puts, as was done twice in barely a week. Caterpillar offered the same opportunity, as did another of those heavy machinery handcuffed companies, Ingersoll-Rand (IR).
Last week, Caterpillar was a Double Dip Dividend play, but this week it stands on its own merits and what i believe is a bargain price after Friday's 2% drop.
Dow Chemical (DOW) is back on the list as well, but has been a bit disappointing lately. Still, shares are priced nicely for a new purchase or as an addition to higher priced lots.
I'm a little ambivalent about General Electric (GE). It was a recommendation a month ago as part of a dividend capture play. After announcing earnings on Friday, it surged well past the $20 strike price while the rest of the market was heading south. But by day's end it had failed to hold the $20 line.
This week, as with past weeks, I've not identified any really compelling "Momentum" choices, although selling MolyCorp (MCP) and FocusMedia (FMCN) puts last week did work, they were more generated by pure boredom than conviction.
A few months ago, Credit Suisse's Volatility Index (TVIX) had a bit of a breakdown and opened many eyes regarding the dangers of volatility ETN products. For its part, the Barclays Volatility ETN (VXX) had held up fairly well, but recently it started acting in an unaccustomed manner. That is, although the volatility is strictly a measure of change, it had been inversely associated with the market. Until recently.
Whereas stocks can be accused of being value traps, I'm not entirely certain that a dimensionless entity such as volatility can be the same. I don't know, but I may be willing to find out.
This week, I'm cheating (again) with the Double Dip Dividend selections. In fact, one of them, Williams-Sonoma (WSM) was recommended just this past Tuesday, as a quick grab of premium, while shares were at $34.98. I could spend the rest of my life doing nothing but getting a $0.35 premium for a $35 contract expiring a few days later.
If only.
In the meantime, the rest of the Double Dip Dividend choices are from the usual cast of characters. DuPont (DD) and Microsoft , although lately Microsoft hasn't been getting the call, despite sitting in a nice tight range the past few months. In hindsight, that made it an ideal selection over and over again.
If only.
New to the mix is Starbucks (SBUX), which reports earnings on July 26th. Earnings, dividends, growth and nice option premiums. How much better does it get?
Traditional Stocks: Caterpillar, Dow Chemical, General Electric
Momentum Stocks: Barclays Volatility ETN
Double-Dip Dividend: DuPont (August cycle), Microsoft (August 14), Starbucks (August cycle), Williams-Sonoma (July 25)
Remember, these are just guidelines for the coming week. Subscribers will get Trading Alerts if these appear to be reasonable actions as trading begins next week. If you're on your own, please adjust accordingly with market movement and you'll have the makings of a healthy income stream for the week with reduced risk.
Disclosure: I am long DOW, MCP, VXX, GE.
Additional disclosure: I may initiate positions in MSFT, SBUX, DD and WSM