It was Friday night and I was finishing up my workout routine. Post-workout I needed a meal, dinner. I decided that I was going to eat out while sticking to my meal plan. After going through the usual process of trying to figuring out where to eat I settled on KFC. I was impressed, I don't think that I have ever had chicken that tasted that good. I immediately knew that Yum! Brands (NYSE:YUM) would be to me what Coca-Cola (NYSE:KO) is to Warren Buffett.
Fast forward to today, Yum! Brands recently released its second-quarter S.E.C. filing. I'm going to take you through some of the filing while giving you some insight and finally I will share my investment opinion.
My rough estimate of second-quarter revenue was for $3.05B. Yum reported revenue of $3.17B, beating my estimate. Book value came in at $2.1B, a decrease from the first quarter. The firm continued to report high-quality earnings while using some of its cash to pay investors. As a result current assets declined. Goodwill increased by over $300M as the firm acquired Little Sheep Group Limited. Add to that, revenue from China increased over $700M in the quarter compared with the year-ago quarter.
Legal proceedings are not expected to have a materially adverse impact on the consolidated financial statements.
I like the long-term prospects for Yum! Brands. Revenue-share is growing, the valuations aren't extravagant and I like the firm's position in China. Here is the problem, shares of the stock are in a down trend the broader market is due for a tumble. If you can stomach a decline in equity Yum! Brands should be under accumulation. My investors, and myself, don't like to see losses piling up in my account and thus I am holding off on accumulating shares of Yum! Brands.
(click charts to enlarge)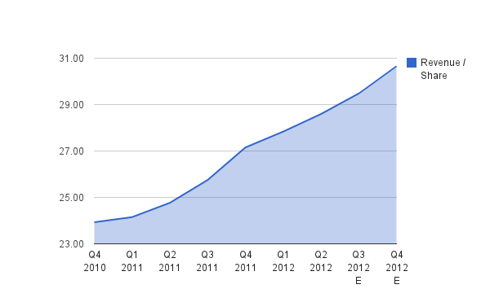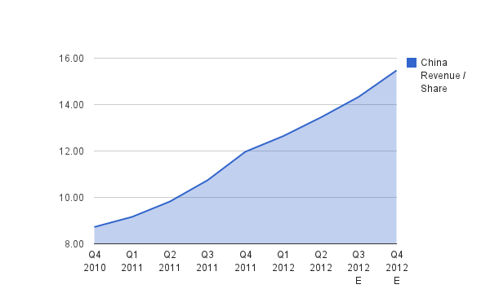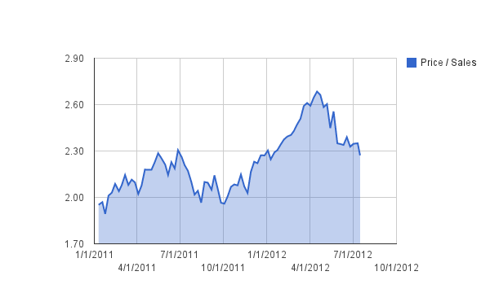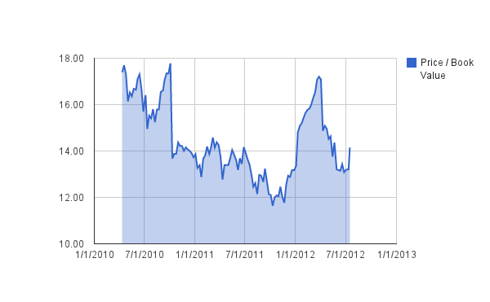 Disclosure: I have no positions in any stocks mentioned, and no plans to initiate any positions within the next 72 hours.