You would think that widening first quarter losses would have investors running for cover, but that was far from the case on Friday morning when it came to Nortel Networks Corp. (NT) and Canfor Corp. (OTCPK:CFPZF).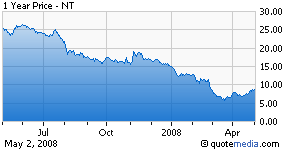 Nortel Networks posted a loss of C$138-million compared with C$103-million a year ago due to restructuring costs and foreign exchange losses. But instead of dwelling on the negative, investors appeared to focus on the company's continued expectation to meet full-year guidance. On Friday, mid-morning, shares were up 4% or C$0.33 to C$9.20 .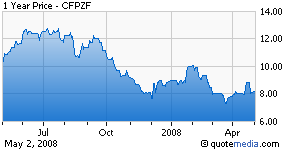 Meanwhile, Canfor stock, jumped almost 2% to C$8.35, up C$0.13. The forestry company said it lost C$85.4-million or C$0.60 per share for its first quarter, compared with a loss of C$42.7-million, or C$0.30 per share in the first quarter of 2007.