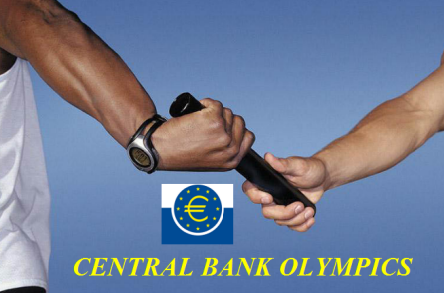 There was the usual amount of elevated tension before the Fed announcement, but they changed and offered very little to investors. Instead, they kicked things over to the ECB, which will dominate headlines Thursday. The ECB's challenge is to match talk with action. Getting the Germans to go along with Draghi's bold statements will be the challenge. Once again, strong talk must be matched by actions.
Now the "tape" tension shifts to the ECB, and we should know more about that on Thursday midday.
ADP data showed new private jobs rising (163K vs. 120K expected & prior 176K); PMI Manufacturing fell (51.4 vs. 52.5 prior); important ISM Manufacturing showed economic contraction for the second month in a row (49.8 vs. 50.2 expected & prior 49.7); and Construction Spending increased less (.4% vs. .5% expected & prior .9%).
China's official PMI fell to the lowest level since November 2011 and for the third consecutive month (50.1 vs 50.2 prior). Most view this as a temporary decline, or even attribute it to seasonal factors. But if you read anything by hedge fund guru Jim Chanos, you might see things in a much different way.
Even more interesting Wednesday was the HFT algo mishaps that befell trading, particularly at Knight Capital, which struggled with an avalanche of misplaced orders and high volume. ETFs like the Market Vectors Gold Miners ETF (NYSEARCA:GDX) and Direxion Shares leveraged Gold Miners ETF (NYSEARCA:NUGT) saw incredible volume spikes. The NYSE has a love affair with HFTs providing volume, not to mention trade rebates. Nevertheless, it insists it will "look into the matter." Knight Capital has announced its "trade cancelation band" at 30%. The NYSE has ruled only 6 stocks will feature canceled trades.
The "flash crash" was 20%. This is the danger of leaving Good til Canceled (GTC) trailing stops and thinking you're protected. Nevertheless, this type of activity is what drives more investors away from markets.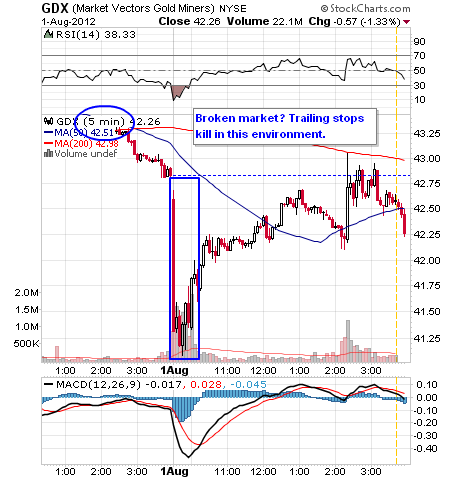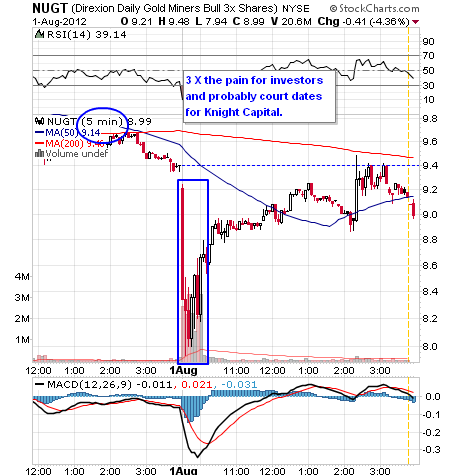 Stocks reacted to all of this with some initial selling, some buying, and later, with a selling shrug, as the burden is now with the ECB.
The dollar (NYSEARCA:UUP) was higher after the Fed announcement; gold (NYSEARCA:GLD) remained weaker; oil (NYSEARCA:USO) was higher on inventory data; commodities (NYSEARCA:DBC) were slightly higher, helped by energy; bonds (NYSEARCA:IEF) were slightly weaker.
Volume was rather light, with most of it coming after the Fed's announcement. Breadth, per the WSJ, was negative overall. (With the baton handed to the ECB this puts us with another shorter commentary. I may not write a full report until Friday after the employment report.)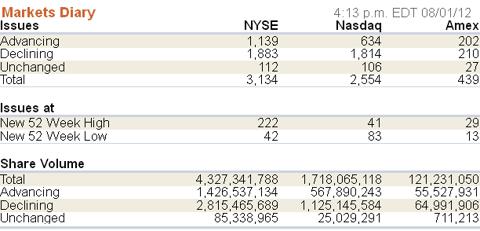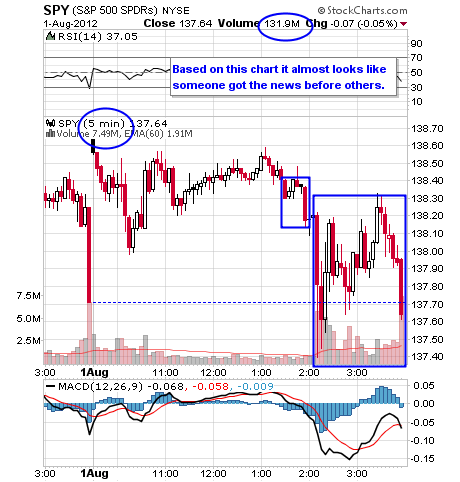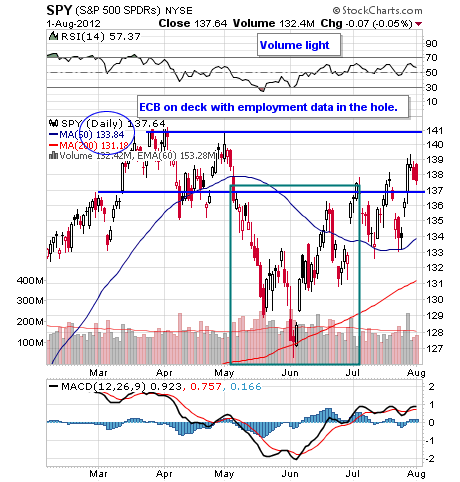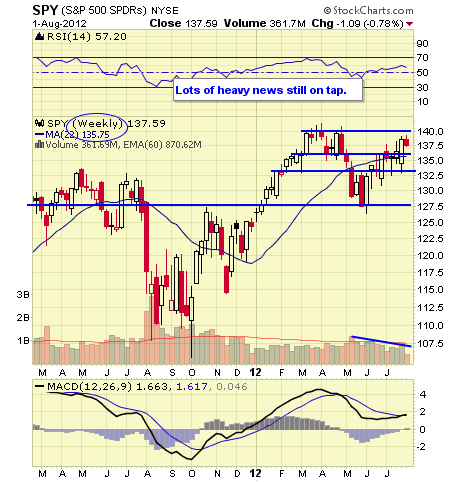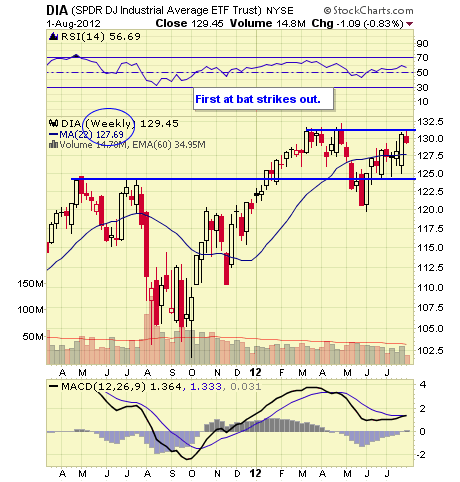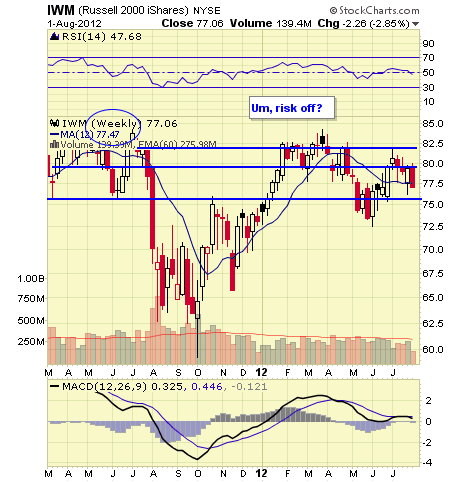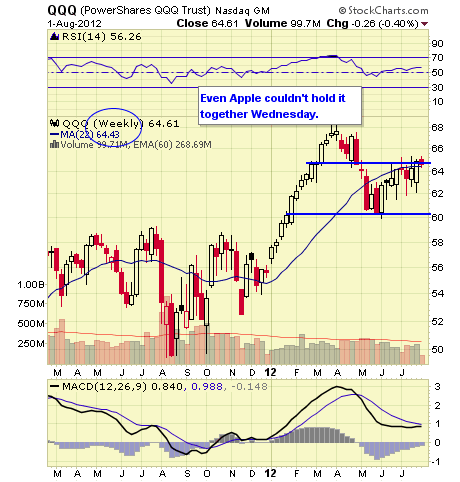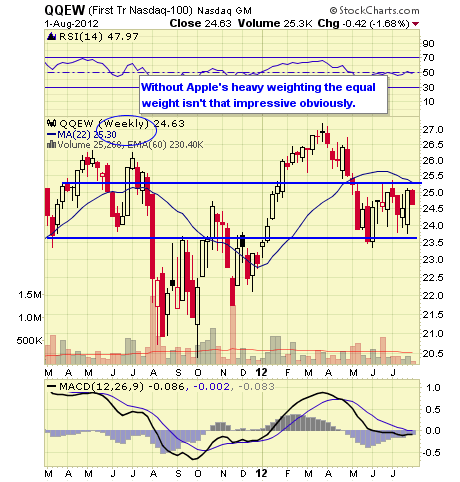 Continue to U.S. Sector, Stocks & Bond ETFs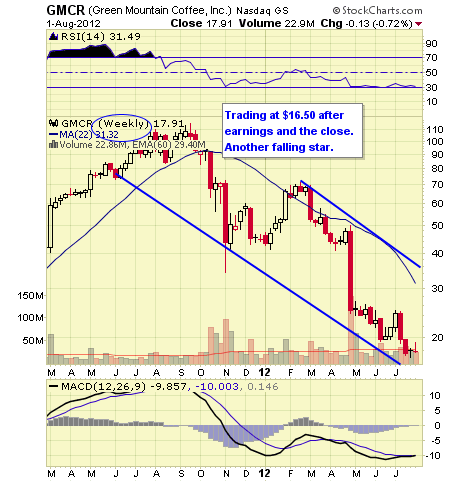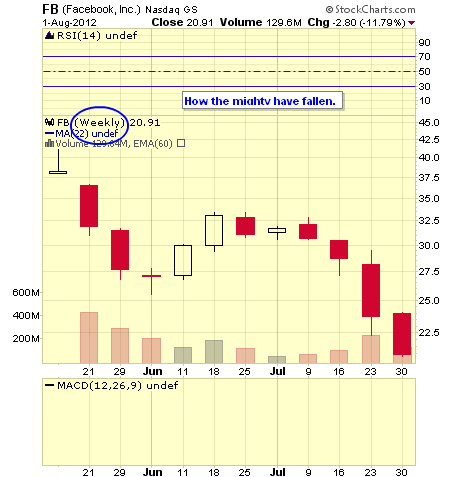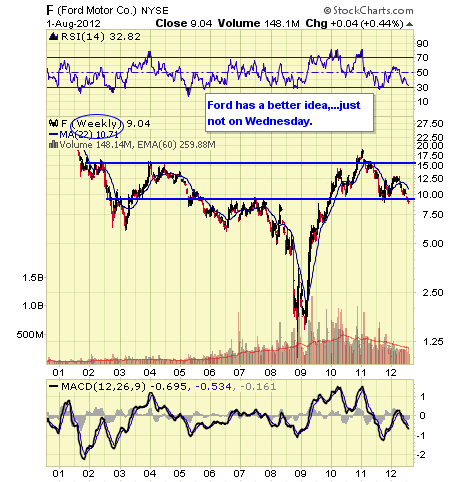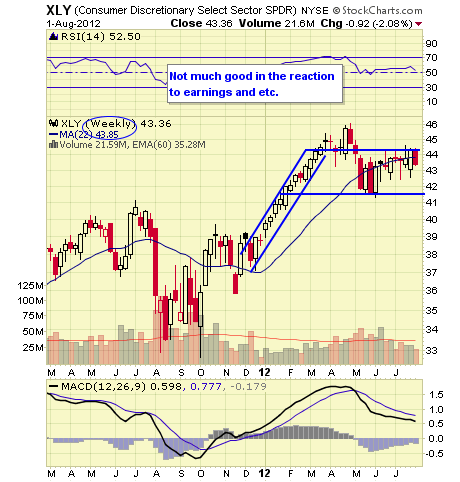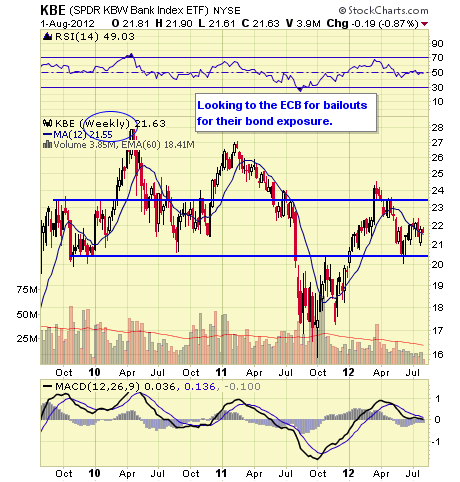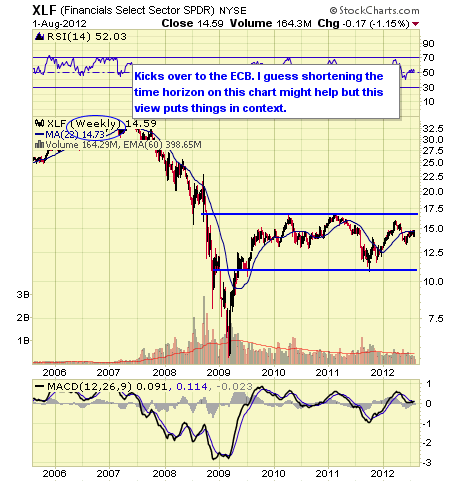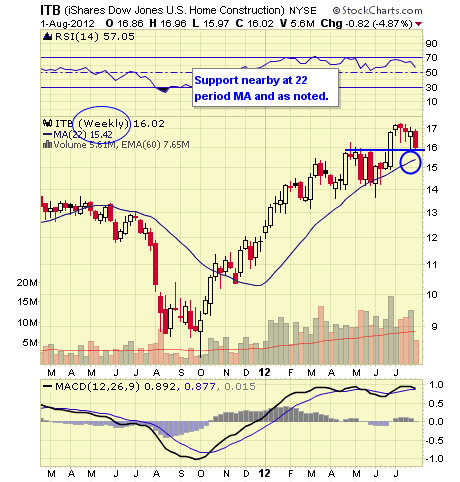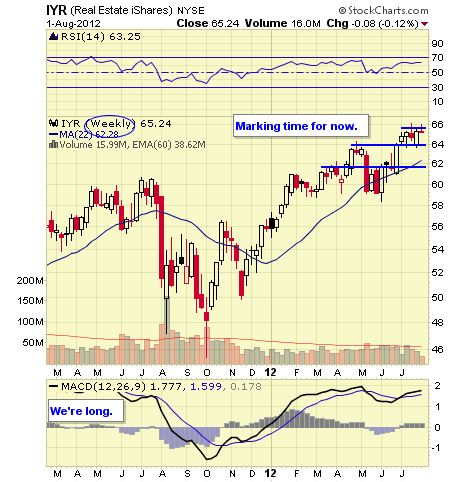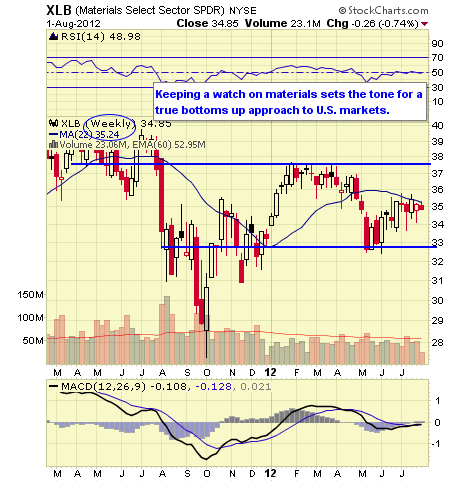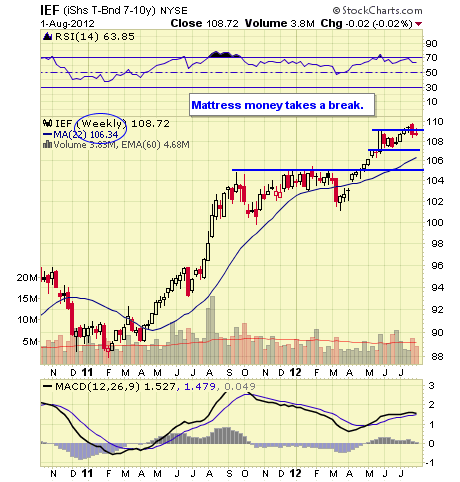 Continue to Currency & Commodity Market ETFs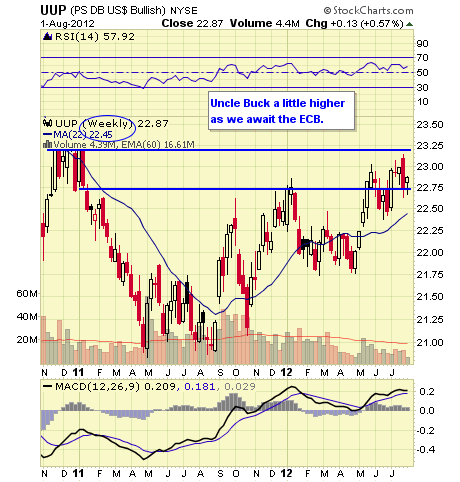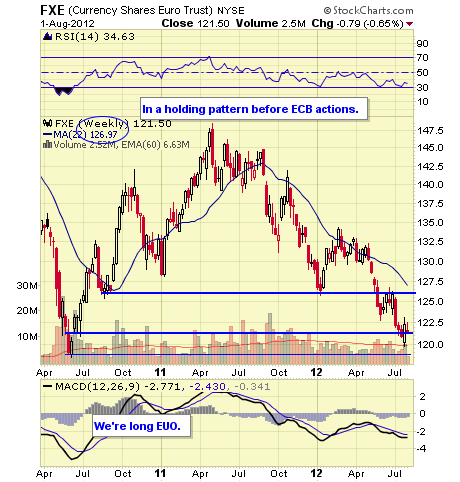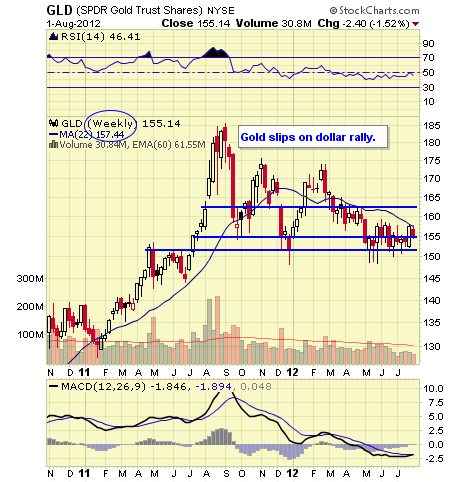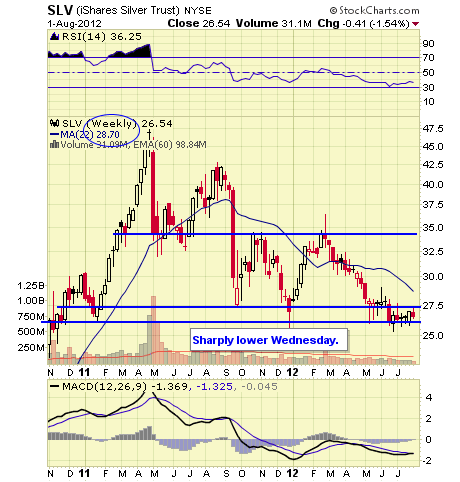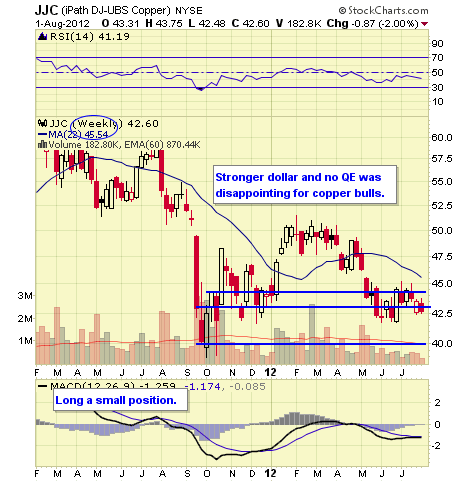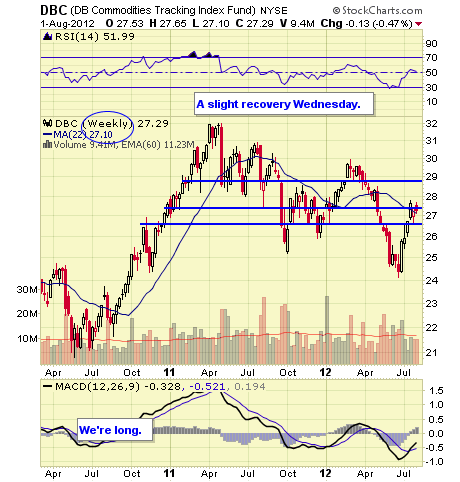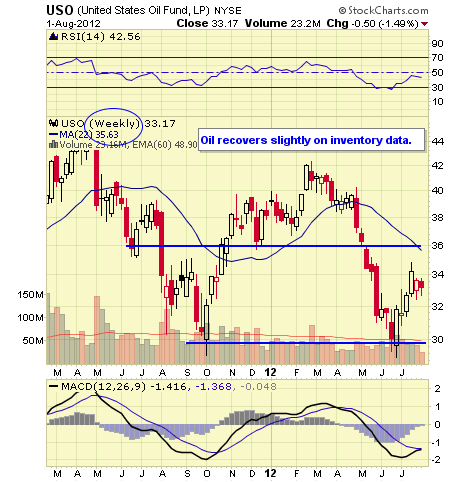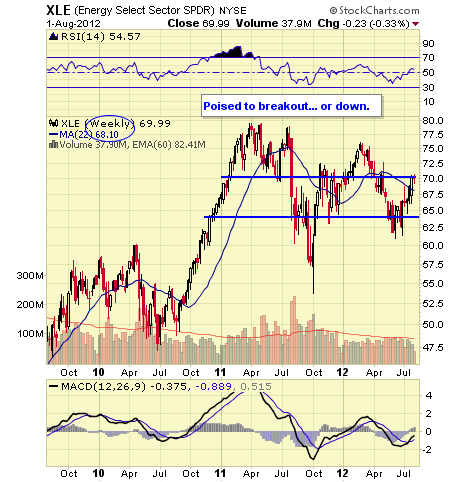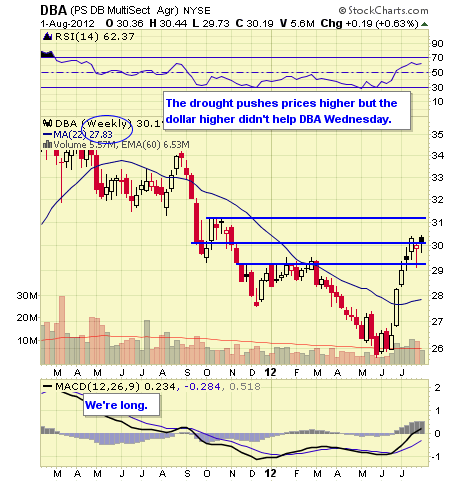 Continue to Overseas Sectors & ETFs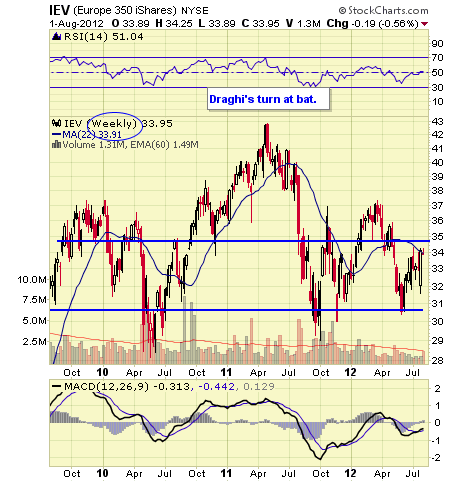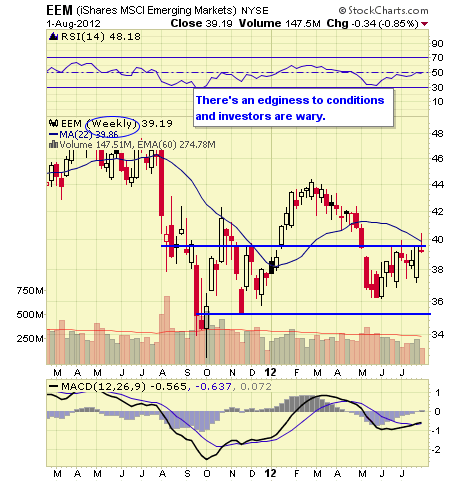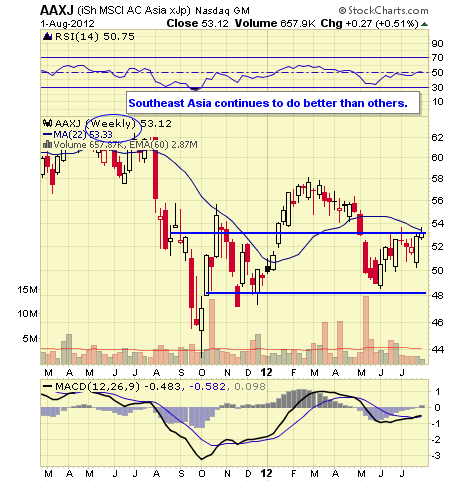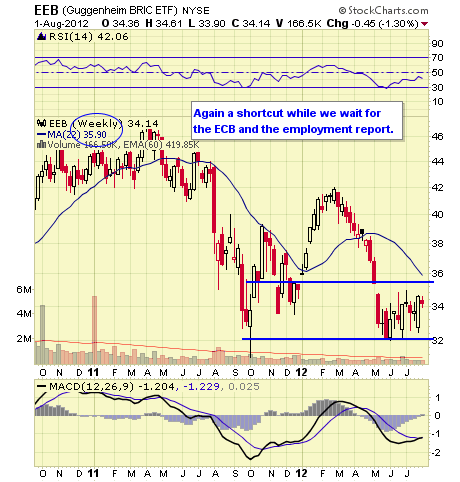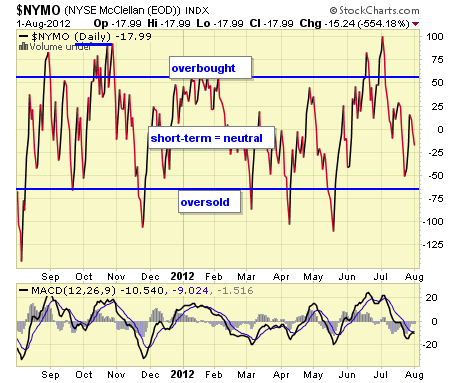 The NYMO is a market breadth indicator that is based on the difference between the number of advancing and declining issues on the NYSE. When readings are +60/-60 markets are extended short-term.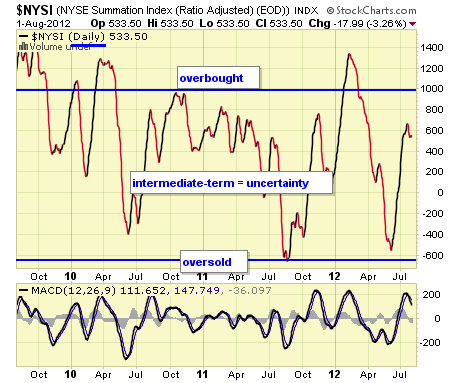 The McClellan Summation Index is a long-term version of the McClellan Oscillator. It is a market breadth indicator, and interpretation is similar to that of the McClellan Oscillator, except that it is more suited to major trends. I believe readings of +1000/-1000 reveal markets as much extended.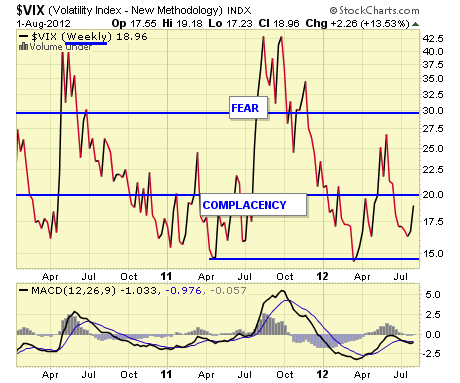 The VIX is a widely used measure of market risk and is often referred to as the "investor fear gauge." Our own interpretation is highlighted in the chart above. The VIX measures the level of put option activity over a 30-day period. Greater buying of put options (protection) causes the index to rise.
VIX indicates investors are hedging their long bets. Bonds continue to point to recession. There isn't much evidence to support much bullish trends, yet the desire not to be left out of any rally is common institutionally. It may be that investors misjudged and over-estimated Draghi's ability to deliver. The Germans stand firmly in his way…so far.
Disclaimer: The ETF Digest maintains active ETF trading portfolio and a wide selection of ETFs away from portfolios in an independent listing. Current "trading" positions in active portfolios, if any, are embedded within charts: Lazy & Hedged Lazy Portfolios maintain the follow positions: VT, MGV, BND, BSV, VGT, VWO, VNO, IAU, DJCI, DJP, VMBS, VIG, ILF, EWA, IEV, EWC, EWJ, EWG, & EWU.
The charts and comments are only the author's view of market activity and aren't recommendations to buy or sell any security. Market sectors and related ETFs are selected based on his opinion as to their importance in providing the viewer a comprehensive summary of market conditions for the featured period. Chart annotations aren't predictive of any future market action; rather, they only demonstrate the author's opinion as to a range of possibilities going forward.
Disclosure: I have no positions in any stocks mentioned, and no plans to initiate any positions within the next 72 hours.