In a previous article I compared Ford (NYSE:F) to Tesla Motors (NASDAQ:TSLA) in an attempt to try and discern the likelihood that TSLA could eventually become a "Ford" of the future auto markets. Ironically, I found that the biggest difference between the two did not have much to do with the actual companies, but rather, the markets in which they seek to serve.
Much in the way that Apple (NASDAQ:AAPL) has done with the iPhone in the smartphone market, F took automobiles into the mainstream in a time when they were the new technology - when Henry Ford first started getting interested in automobiles the main competition was the horse drawn carriage. F built the automobile market in many ways.
TSLA, on the other hand, has now entered that very same market but from a different angle, over a hundred years later with the Model S. The Model S of course is designed to compete with a much smaller segment of the market (luxury sedans), but still, the auto market of today is the progeny of the market that Henry Ford and his peers built.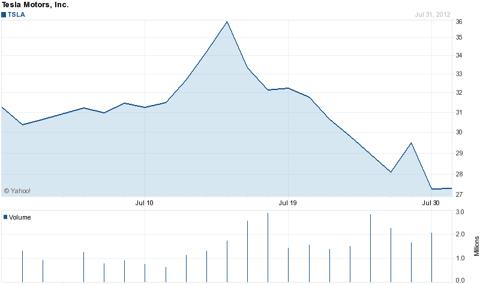 Click to enlarge
There also is a long list of similarities between F and TSLA. In its beginning years, F went through a period much like the one TSLA is in right now. We all know how things ended for F, but TSLA has at the very least laid out and so far executed a plan that would impress Henry Ford. In fact, without being an expert on Elon Musk (the CEO and founder of TSLA), I would venture a guess that Henry Ford has served as great inspiration for both TSLA and Musk; TSLA's core business plan is built around many of the same principles of F.
Central to the broad plan of TSLA (which is eventually to bring a more affordable electric car to the mass market) is the principle of economies of scale which essentially states that higher volume=lowered costs per item=lower consumer price. F is credited with being the first to utilize economies of scale, and TSLA seeks to aim that principle at reducing the cost of batteries, which is probably the chief concern of electric vehicle naysayers. While proponents of electric vehicles argue that they are economically and environmentally more prudent when paired with solar arrays and clean electricity, the battery concern is still very much valid - for now.
With the Model S, TSLA's master plan is finally coming to fruition. The seeds have been planted, and harvest time is right around the corner. Creating the Roadster (TSLA's first EV, a high performance sports car) and the Model S have been accomplishments, but another major milestone is on the horizon. More than ten years since inception and two years since going public, TSLA is finally on the cusp of profitability. F reached profitability a little bit sooner than it looks like TSLA will, but as mentioned before, F had the luxury of creating the market, and they didn't have to beat over 100 years of product development. Moreover, F did not give the public the opportunity to become investors until the Model T was long since out of production. Initial shareholders of TSLA that have weathered the volatility and the roughly 50% short interest have returned about 40% on their investment, and may be set for more.
TSLA expects to deliver record revenue on approximately 500 Model S before the end of the third quarter in late September 2012. This revenue will be in the tens of millions, but is still likely not significant on a quarterly basis; TSLA is investing far more cash than they are bringing in at the moment. However, in the fourth quarter of 2012, they will produce 5,000 Model S, perhaps more with a 2nd shift if demand requires it. At some point during the fourth quarter of 2012 or the 1st quarter 2013, production volume will finally reach profitability.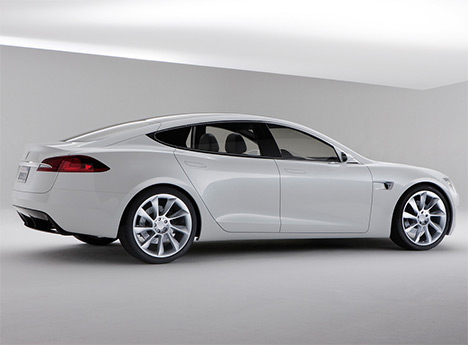 While TSLA has taken orders for over 10,000 Model S, there have been some recent concerns about the actual production schedule. Model S production is moving at a slow pace as quality control and vehicle details are refined. And after recently reporting earnings that appeared quite negative to investors looking at little more than the bottom line, TSLA shares are trading at around $26, which is down from $36 less than a month ago. While the stock is still volatile and risky compared to more established members of the industry like F, this may prove to be a good buying opportunity - confidence in the stock will likely build right in step with production.
By the time Q3 finishes, clear signs of the production ramp up and continued positive reviews should assuage many concerns. TSLA is manufacturing the Model S at a very slow pace to begin with as they iron out wrinkles in the final product and process. While it is testing the patience of investors, I would assert that Henry Ford would agree that it is better to serve dinner fully cooked, rather than half-baked, even it means more time in the oven.