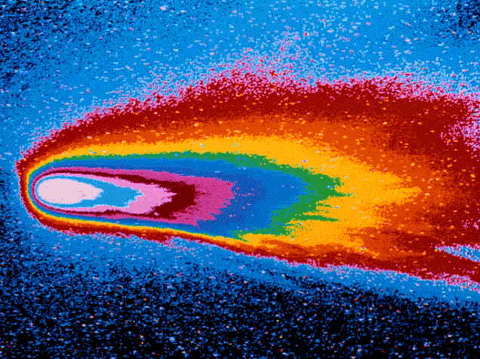 Click to enlargeWhat was last seen on November 21, 1995?
It wasn't Halley's Comet. I suppose that, in some parts of the world, an acceptable answer might be "those annoying 17-year cicadas,' but this is Seeking Alpha, not Seeking Arthropoda.
That date happened to be the very last time Apple (NASDAQ:AAPL), then known as Apple Computer, celebrated an ex-dividend date.
That all changes on August 9, 2012.
But as opposed to last week's very limited list of potential stock purchase choices for the coming week, this week has a surplus, and most of them are going ex-dividend either during this weekly cycle or the next. A true rags to riches story.
The question is, do you want to be in on history and own shares of Apple as it makes its first meaningful dividend payment, coming in at a respectable 1.7% based on Friday's close?
Of course, a similar question was asked when Facebook (NASDAQ:FB) shares were being prepared for its IPO. In hindsight, sometimes it's better to be a spectator and let the others enjoy the glow of their assets melting away.
As this week's theme is dominated by dividends, it reminds me of my simplistic approach to most everything. There are many things in life that I don't really understand. Dividends are just one of them. You get money, but you're not really getting additional money, yet you have to pay taxes.
Of course, I do understand that data suggests that dividend disbursements are recouped in the long term, as a share's price recovers from the regular payments to shareholders. In the days of buy and hold, I suppose that the temporary price blips were inconsequential in the big picture. However, although I don't have to go as far back as November 21, 1995 to recall the last time I had a long term capital gain or loss, it wasn't recently.
As usual, the week's picks are divided into three categories: Traditional, Momentum and Double Dip Dividend. Besides the surfeit of choices this week is also the oddity that many can fall into at least two categories, so overlap abounds. (See details)
But first, a quick review of last week. This is something that I've not done in any of these prospective articles. But last week's abbreviated picks were notable for two things. One was that what I thought to be an intriguing anomaly -- intriguing enough to make me want to author a separate article -- was, in fact, a great opportunity just screaming to be traded. The purchase of shares in Walter Energy (NYSE:WLT) and sale of deep in the money calls really lived up to its surprise. It ended up yielding 2.5% for the week, including delivering a dividend, as option buyers did not exercise their options in order to grab the modest dividend.
But other notable pick was Green Mountain Coffee Roasters (NASDAQ:GMCR). The problem was that it fell into the category of the 25% or so of anticipated trades that never received the go ahead from me. I couldn't stand the thought of a downside surprise on earnings. In the case of Green Mountain, by ultimate fear became the prospect of this being the downside surprise that truly broke the stock, virtually eliminating the hope of price recovery.
Although the initial response to Green Mountain's earnings report was a 10% drop in the after hours, that quickly gave way to a 10% gain that saw an additional 10% increase by the end of trading on Thursday. Amazingly, the reason for the optimism was management's comment that they will be able to better control inventory with demand going forward. I thought that was supposed to be standard operating procedure, but I guess that's why I sit on a living room lounge chair instead of in an executive board room.
For the second week in a row, the scenario that I dislike the most unfolded on Friday. That is a large and sustained gain. Although, on the one hand, that serves to create assignments and free up cash for the coming weeks' trades, it also makes it more difficult to find bargains in the coming week if all sectors shared in the preceding Friday's glory.
As a quick summary, these are the stocks on the radar screen this week: Aflac (NYSE:AFL), AIG (NYSE:AIG), Apple, Boeing (NYSE:BA), British Petroleum (NYSE:BP), Cliffs Natural Resources (NYSE:CLF), DuPont (NYSE:DD), JPMorgan Chase (NYSE:JPM), International Paper (NYSE:IP) and Wells Fargo (NYSE:WFC).
With the exception of JPM and AIG, all of these go ex-dividend this coming week or the next, which would be the last week of the August 2012 option cycle. At the moment, I do have some reticence on all of these because of their recently elevated prices.
But you have to do something with that money, unless you believe that the "cult of securities is dead" as PIMCO's bond guru, Bill Gross intoned this past week.
It's not every day that you think about buying a $600 stock just to grab a dividend and option premium, but profit is profit, and it's all about balancing risk and reward. In Apple's case, the sound of wind and rustling is not nature at play, rather it's the iconic founder sighing and rolling over as the dividend date approaches, and there are whispers of a stock split and rumors of an iPad mini.
With Siri being trivialized and mocked, the future is still bright for further iterations of great products and future innovations, but as we are reminded every now and then, Apple's moves can be breathtaking, even when expected. Some of the 0.3 - 2.2% projected ROI from the various buy shares/sell call permutations are appealing, especially if no news is planned for release in the next two weeks. But in Apple's case, news, rumors and leaks are routine occurrences.
What is nice about this week is that none of the potential stock plays have earnings reports with which to contend.
While its international and brokerage challenged cousins, such as JPMorgan and Morgan Stanley (NYSE:MS) have had some significant recent challenges, as the U.S. housing market continues to strengthen, Wells Fargo has been a stable and calming influence on the banking sector.
I haven't owned shares of AIG in at least a year, but its return to respectability under the leadership of Robert Benmosche has been spectacular. It has traded in a very tight range over the past two months, yet still returns a nice option premium for selling calls.
Cliffs Natural Resources is a stock that I've been following for a while, but never purchased. After a 5% run-up in price on Friday I'm a little less likely to make the purchase, but in addition to its nice premiums, it is a Double Dip Dividend play as well. Since the ex-dividend date is August 13, 2012, there's still plenty of time for shares to give back some of today's trading gains.
Again, this week is dominated by Double Dip Dividend selections. They are all familiar names and recurrent favorites in the Option to Profit strategy. You can take your pick. As the week unfolds, any retreating a bit from recent price gains may be good opportunities. Increasingly, I'm looking more and more at deeper in the money sales of calls on Double Dip Dividend plays as a means to increase the likelihood of quick assignment and the subsequent opportunity to redeploy funds into another area.
Because of the large upward move in share price on Friday, I'm not likely to make immediate recommendations on Double Dip Dividend selections until closer to their ex-dividend dates.
Traditional Stocks: JPMorgan
Momentum Stocks: AIG
Double-Dip Dividend: Aflac (8/13), Apple (8/9), Boeing (8/15), British Petroleum (8/8), Cliff Natural (8/13), DuPont (8/13), International Paper (8/13), Wells Fargo (8/8)
Remember, these are just guidelines for the coming week. I hope that the market takes a breather and perhaps interprets some inconsequential data or event as being terribly important and dour. Or maybe the market can just look at reality. That might be just as good.
Disclosure: I am long MS, GMCR, JPM, FB. Additionally, I may initiate positions in AAPL, AFL, BP, DD, AIG, CLF, IP, WFC, and BA at any time.