Okay, that long trip is over and it's back to routine posting for the Fryguy.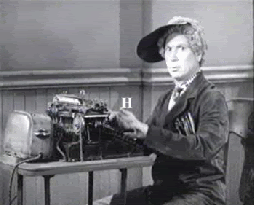 Yesterday's action was focused on inflation jitters and high energy prices… who knew? When crude oil hit $80 the first time, investors were concerned enough to pause briefly. When oil prices were forecast to reach $100 investors scoffed and when they did, most seemed unfazed. And, anyone paying attention to the nonsense of the "core rate being contained" mantra has been at the Kool Aid dispenser far too long.

Our last daily post featured an image "Reality Check Ahead" and with stocks overbought, at serious resistance levels and following an options expiry, it didn't take much to push markets over the cliff yesterday.

Volume picked-up some with options expiry Friday which is normal. But aside from that, volume and breadth during the previous rally and yesterday's sell-off has been modest.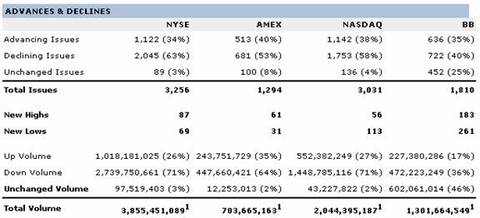 So then, where are we? With the Memorial Day holiday just around the corner bulls need to keep things propped up through Friday. The "sell in May and go away" maxim will start being heard no doubt.

Let's look at the usual suspects.




Go to page 2 - Commodities, Emerging Markets >>