What a wild day this is going to be!
We have Fed Minutes this afternoon, the $130 per barrel energy report at 10:30 and continued senate testimony on commodities trading.
It's all going to be about oil today as they make the run to $130 while they still can. I'm still playing this as a blow-off top but there's been a doubling of efforts to kick oil prices into high gear as Goldman et al scramble for the exits and look to draw in as many "bag holders" as possible before they pull the rug out from them. If oil does not hold $130, I can remain bullish on the markets but over that level, we're going to have to think about moving to more cash!
Let's watch the Qs and see if they can hold 49 but we really want to see the Nasdaq get back over 2,500 to stay comfortable today. Also, let's keep an eye on the Russell, who held up comparatively well yesterday and seemed reluctant to give up 735.
Asia was mixed today with oil-sensitive Japan plunging 233 points (1.6%) but the Hang Seng gained 1% as China plowed money into earthquake relief and stimulated the economy. Refiners also took off in China as word spread that China would allow an increase in gasoline prices, which have been a tremendous loss for the majors. CNOOC (NYSE:CEO) would have been my choice but it's already too late as they are up 5% pre-market.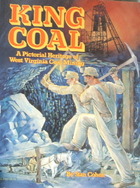 Europe is off a bit ahead of our open with Mittal Steel (NYSE:MT) buying 15% of Macarthur coal for $605M as the steelmaker looks to lock down supply, something that should drive Peabody Energy (BTU), Fording Trust (FDG) and Arch Coal (ACI) higher as well. UBS (NYSE:UBS) sold a mortgage fund, which is another sign that we've hit a bottom there.
Nigeria wants $1.9Bn from Shell and Exxon (RDS.A, XOM) as they review existing contracts and find (shockingly) that their partners may not be paying them what they are due. That news should keep XOM from hitting $500Bn in market cap today. The office of President Umaru Yar'Adua said he had ordered the state oil company NNPC to take "immediate steps" to recover the money from the two oil majors. That's the great thing about greed - everyone can play!
So the market is very likely to drift into the energy report, but a big build of net 2M barrels is expected even though the month of May was closed with the lowest number of barrels scheduled for delivery to Cushing (23M) in 2 years. I've been surprised we haven't had a shortfall yet, so either they have been saving up for a doozy today or demand is falling off at a truly shocking rate.
Even with oil moving the markets at 10:30, the real move should come at about 2pm, when the Fed minutes, no matter what they actually say, give the markets an excuse to do what they were going to do anyway. We closed a little more bullish yesterday but let's stand ready to re-cover if we don't like the movement.
Be careful out there!