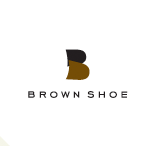 Amid persistent consumer headwinds, Brown Shoe (BWS) posted weaker-than-expected 1Q08 results Wednesday morning. Sales of $554M (a decrease of 2.1% y/y) fell short of expectations, and EPS of $0.05 (after adjusting for office relocation costs and insurance recoveries) missed the low-end of guidance by a few pennies. The stock is down a few percentage points midway through Wednesday's trading session.
Management painted a cautious picture for the rest of the year as well, citing a lack of catalysts to drive customer traffic, fewer wholesale reorders, and increased promotional activity. Full-year sales are now forecast to be in the range of $2.43-$2.48B (an increase of 3%-5% versus a year ago) with a comparable-store sales decline between -1% and -3%. The revised earnings per share outlook is $1.29-$1.53, but included $0.11 of office relocation costs and a $0.15 one-time benefit from insurance recoveries (suggesting an adjusted earnings range between $1.25-$1.49). In the Q&A segment of this morning's conference call, CFO Mark Hood indicated that the low-end of the revised guidance assumes that the consumer environment will remain as difficult as it has been, while the high-end implies a rebound in the consumer environment.
The wholesale segment represented a mixed bag. Higher-end brands like Franco Sarto, Etienne Aigner, and Carlos have held up well in the department store channel, and Dr. Scholl's continues to be a top seller at Wal-Mart (NYSE:WMT). On the other hand, sales of Brown Shoe's moderately-priced footwear brands remain sluggish with little evidence of an immediate turnaround. We are encouraged by recent brand additions and extensions (including last week's partnership with Fergie and this morning's announcement about the Gretta Footwear Brand), but gross margins will likely be pressured by increased vendor allowances over the next few quarters.
Despite weak store traffic and conversion rates, there are actually a few reasons to be optimistic about the retail segment in the back half. Although families continue to cut back on discretionary spending, the back-to-school season (beginning in late July) traditionally represents a time when footwear purchases are more of a necessity. Based on recent sales patterns, there are also some early indications that athletic footwear is slowly returning to favor. Coupled with exposure from the Olympic games, the athletic category could be an unexpected positive catalyst for the Famous Footwear chain later this year. Inventories remain relatively clean (down 4.7% on a per store basis), mitigating markdown risk to an extent, and initial Naturalizer retail stores opened in China have been well received.
Investment recommendation: Though near-term prospects look bleak, we encourage investors to take a closer look at Brown Shoe's stock as the volatility dies down today. At just over 10x the mid-point of the revised earnings guidance range, we believe much of the negative news has been priced in and the stock represents a bargain to its historical trading range of 13x-18x.
Brown Shoe may lack the momentum that the fast money crowd desires, but long-term investors may be rewarded by gradually building positions over the coming months. The stock seems to have found support in the mid-$14 range, and barring a complete economic collapse or an unforeseen "shock" event, we do not see the stock falling below its January lows around $12.Though we did not anticipate a reduction in full-year estimates this early in the fiscal year, we generally believe that Brown Shoe possesses better visibility than pure-play footwear retailers because of orders coming through its wholesale business. Management has set the bar relatively low for the remainder of the year, and we believe that the current guidance ranges are achievable. Although there are a number of challenges facing the company in upcoming periods, Brown Shoe has an established retail/wholesale/e-commerce platform that greatly reduces operating results volatility.
Disclosure: No position.