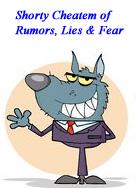 It seems there is a new game on the web, "Enemies of Zynga" (NASDAQ:ZNGA) and it's getting lots of play. The object of the game is to say or write anything negative about Zynga. Never mind the facts, any critical opinion is acceptable. Players making positive comments will be ejected from the game.
The "short and distort" scheme dates back to the days of Joe Kennedy, and it remains alive and well today. Since going public Zynga has been under attack. As a result, Zynga's share price has fallen sharply, making it even more attractive to some investors. In the case of Zynga, negativity is the astute investor's friend. Once you study the facts, it becomes apparent that the pundits have overreacted and victimized Zynga.
Many of you are aware of Jim Cramer and his negative view of Zynga, but how many of you were around 12 years ago when he played the same game with Priceline (NASDAQ:PCLN). After losing 15 points he bailed, condeming Priceline and the management.
The model doesn't work. That's what the wizards are whispering after the Priceline.com blowup. The whole Net-as-a-way-to-hypergrowth model just doesn't work.
Relentless negative sentiment caused Priceline's stock price to crash. Even Hollywood pitchman Captain Kirk (Bill Shatner) abandoned ship and Spock (Leonard Nimoy) replaced him. Cramer and the other pundits advised everyone to avoid Priceline when they should have been telling them to buy on the cheap. Now, after all these years, you can hear Cramer touting Priceline at $683.99, as he cleans up on a muppet rally with a 50 point run to $764.75 from $711.99.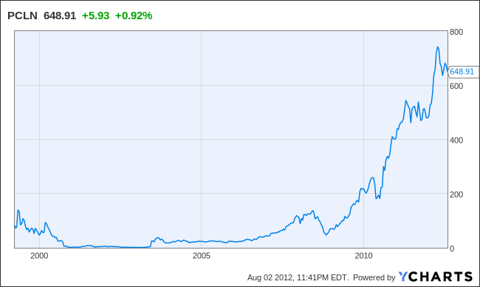 Facts are more important than the opinions of self-serving wizards. Zynga is a bargain at this level. The downside risk is very small, and the upside potential is huge. Pincus has built Zynga into the number one social and mobile gaming company. Much of the criticism surrounding Pincus is linked to his sometimes calm and casual demeanor, selling some of his shares early on, and the fact that he lacks a commanding presence. Meanwhile, the genius in Pincus that conceived and turned a little start-up into a billion dollar company is never mentioned. Most of the critics that condemned Zynga's business model would be hard pressed to duplicate Pincus's success.
The following facts can be heard on Zynga's Q2 conference call. Most of them were ignored by the media. They reveal a strong and growing company.
Financial Facts
Revenue for Q2 increased to $332 million, up 19% year-over-year.
Revenue for advertising skyrocketed 170%, a 45% quarter over-quarter increase.
Q2 bookings up 10% year-over-year, down 8% over Q1.
Earnings were positive, $0.01, while analyst estimated $0.05. This fact and management's fiscal year downward guidance of analyst estimates are two negative factors that are being over emphasized.
Over $1.6 billion cash and equivalents.
Solid Metrics
Web & mobile average DAU (daily active users) is up 23% year-over-year and up 10% over Q1.
Mobile average DAU up to 33 million from 22 million quarter-over-quarter.
"Bubble Safari" is the number one arcade game on Facebook (NASDAQ:FB) with over 7 million DAU.
"The Ville" is the number two game overall on Facebook
Over 300 million MAU, a new record.
Zynga is now the largest mobile gaming company with a footprint of 33 million DAU. Mobile growth has soared 3-fold.
"Zynga Poker" is the world's largest free poker game and the number one casino game on Facebook.
Zynga is rolling out "Zynga Poker" with real money gaming on an international level. This has huge revenue potential.
"Zynga With Friends" network for mobile and social gamers now integrates all devices to an interactive level.
Strong pipeline of games to be released in second half of this year.
When you examine all the facts, Zynga looks oversold.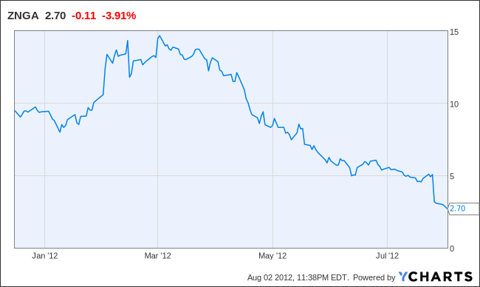 Disclosure: I am long ZNGA.
Disclaimer: The information herein is the exclusive opinion of the author and should not be used as a basis for investment decisions. Investors should do their own research before investing.