News headlines have pounded into us the notion that smartphone growth is going to continue to climb and that these phones are going to become the standard in a short period of time. However, much of the focus of those headlines have been on smartphone makers Google (NASDAQ:GOOG) and Apple (NASDAQ:AAPL). That is fair enough, they are the ones who are expected to get much of the glamour for this revolution in communication. But for those looking for investment opportunities in this changing world, Qualcomm (NASDAQ:QCOM), the leading semiconductor maker for smartphones, might be the better bet.
The Smartphone Revolution
It is not an overstatement to say that the growth in smartphone use is one of the biggest revolutions in the technology world that there has been in some time. It means more connected devices in the hands of more people, and it also means that the Internet goes with us wherever we go. Some projections show that there will be more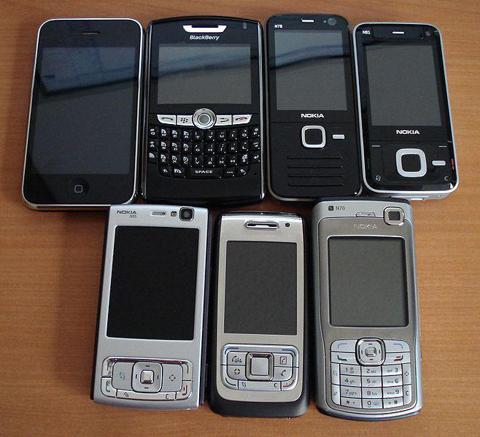 smartphones than human beings on the planet by the end of the year and that by 2016 there could be some 10 billion smartphones on the planet.
Few companies are in a business with such rosy prospects in the current economic climate. It is therefore appropriate to look at Qualcomm as a potential investment opportunity, but only if the numbers make sense.
Dividend
Who could turn down a dividend of any kind on their investments right now? With Treasuries trading at some of the lowest levels ever seen, it is nice to have a little guaranteed growth on top of capital appreciation. A dividend provided by a company with as strong of growth prospects as Qualcomm is even more welcome news. Currently, the company provides a dividend of $1 per share which is a 1.7% yield on its closing price Friday. A good buy signal.
Cash Versus Debt
As of its last filing, Qualcomm has $13.4 billion in cash versus just $1.35 billion in long term debt. This is certainly a very manageable amount and is another buy signal since it implies the company will have plenty of cash to fuel its growth or to make any potential acquisitions.
Insider Held Shares
Qualcomm only has a nudge over 1% of its float held by insiders in the company. This is actually a less positive sign than the other numbers indicated so far since typically investments into companies where many of the shares are held by insiders are better. When insiders have some skin in the game they have more to lose from a failure in the company. That being said, Qualcomm has over 1.5 billion shares outstanding, so 1% is still a large number. At worst this is a neutral sign.
Price To Earnings and Profit Margin Versus Industry
Most all of the numbers discussed are pretty good for Qualcomm, but how does it stack up against its industry competition? Two of the most convincing numbers that make this stock a buy are its price to earnings ratio versus the industry and its profit margin versus the industry.
PE Ratio of QCOM: 17.72
PE Ratio of Industry: 20.01
Profit Margin of QCOM: 28.5%
Profit Margin of Industry: 12.6%
From these numbers it would appear that investors are getting QCOM shares at a discount to the industry despite having much higher profit margins. The best part though is that these numbers are just a sample. Qualcomm also has better earnings per share, net income, dividend, and revenue than the industry average. All of these numbers are strong buy signals given the discounted price shares are trading at.
Qualcomm is a bet on the future, but not a very speculative one. It is a bet in something that is almost certain to happen. More and more people will continue to trade up to smartphones and that the smartphones makers will need the semiconductors that Qualcomm creates. It is certainly a buy at these levels while they are still available.
Disclosure: I have no positions in any stocks mentioned, and no plans to initiate any positions within the next 72 hours.