Thirty-year Fixed Mortgage rates remain at 6.0%. Rising treasury yields, however, would increase upward pressure on mortgage rates, suggesting the decline in housing prices is far from over.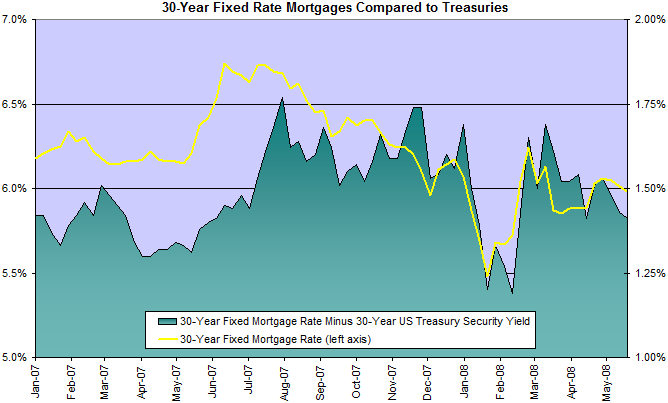 I normally measure housing affordability by the ratio of the S&P Case-Shiller Composite Housing Index to Disposable Income per capita (before adjustment for inflation). There is a sharp fall to nearly 0.45%, the high from the late 1980s, but the index remains well above the 0.40% level normally needed to motivate home-buyers.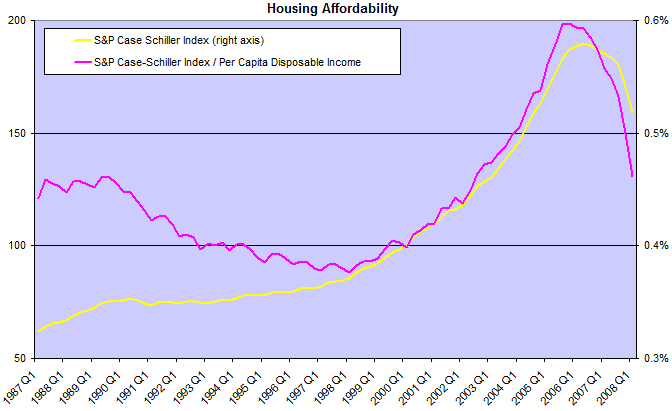 Bear in mind that the above does not even allow for the bite that higher fuel/gas prices have taken out of disposable incomes — nor the depressing effect they will have on house prices in outlying suburbs with longer commutes.
Disclosure: None