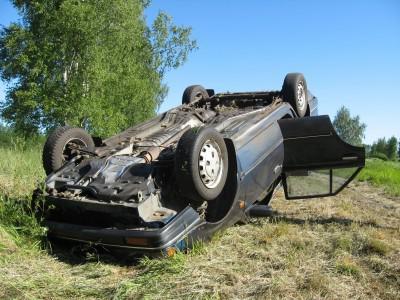 In my ideal of all worlds every time I buy a stock and sell calls on the shares, the day of its expiration, the stock's price would have a strong move upward and hover right at the strike price.
As time value would be running out in that beautiful world, I would swoop in and buy back those option contracts, pocket the net premium as profit and quickly sell the same strike options for the next cycle.
That's especially true of the weekly options. There's nothing better than being able to buy back those options for just pennies and then sell new ones into price strength, when the optimistic universe of option buyers is willing to pay top dollar for the options.
Every now and then the ideal world does occur. Over the past two months, subscribers and I have executed precisely that strategy on shares of Morgan Stanley (NYSE:MS), ProShares Ultra Silver (NYSEARCA:AGQ) and others on multiple occasions.
Of course, the same can be done when selling puts, as we had done with JP Morgan (NYSE:JPM), Cummins Engine (NYSE:CMI), MolyCorp (MCP) and Abercrombie & FItch (NYSE:ANF), all of which may be immediately recognizable as having recently suffered large price drops after either rogue trades gone bad, guidance, earnings reports, guidance or European sales woes, respectively.
But lately, as the market as been climbing higher and higher, with no apparent impetus, I've been receiving a number of questions from subscribers regarding rolling over options for those positions that the share price has exceeded the strike price.
Spoiler alert.
Don't do it.
I can tell you so from personal experience when I first started out selling call options on shares in my portfolio I found myself falling prey to that human frailty, FOMO (Fear of Missing Out) and chased rising stock prices by closing out the call option sales.
What invariably occurred is that after taking a loss on the option transactions, the immutable Law of Gravity exerted itself and the share prices fell back to earth, leaving me with the worst of all worlds, losses on options and losses on stocks.
Although my children may not listen to me, there's no reason why you should repeat my mistakes.
As shares have recently been climbing across all sectors, I could very easily have created illustrative examples of when to and when not to roll over based on trades that had been recommended and their subsequent spikes above their strike prices. At the moment, I could write about Walter Energy (NYSE:WLT), Starbucks (NASDAQ:SBUX), Macys (NYSE:M) and too many others. But before the covered call option naysayers intone "I told you so," take a look at an analytical assessment of closed trades over the past two months and their comparison to the S&P for their respective holding periods. Despite assignments, the ROI on the group was 0.9% above the S&P 500.
The following example was posed by a subscriber who gave me permission to recount the question. It concerned a recently recommended trade in Eaton (NYSE:ETN). That particular trade was part of a Double Dip strategy, in that the hope was that despite selling an in the money call option, the shares would not be prematurely assigned in order to capture the dividend.
The specifics of that trade on August 1, 2012 were to purchase shares at $43.80 and sell the $43 August 18, 2012 call for a $1.15 premium. In this case, the ex-dividend date was the very next day and the dividend was $0.38.
If assigned at contract expiration, the ROI on that transaction would be 1.7% for a bit more than a two week holding period. If assigned prematurely, the ROI would have been 0.8% for a days work.
As so often is the case, despite the fact that shares closed at $43.25, shares weren't assigned. In this case, I can understand why they had not been, because after deducting the dividend, the fair price was below the strike. However, extensive experience confirms that even when the "fair price" is above the strike price, so very often shares go unassigned.
So here we are. A week prior to expiration, with Eaton trading at $45.35.
The question was whether it made sense to roll over the contract to the $43 September 21, 2012 contract.
The details for that trade included buying back the August 18, 2012 contracts for $2.35 and receiving $3.00 for selling the new contracts, thereby yielding a net of $0.65 on the new option trade.
Since I look at everything on a relative ROI basis, comparing every transaction to the S&P 500 for the duration of the holding period, that is how I approached this scenario.
But first, a word about the strategy, especially when selling "in the money" (ITM) call contracts. Although there is certainly no way to predict ultimate risk, the use of ITM contracts certainly provides some cushion if shares fall, especially for the shorter duration contracts, as intrinsic value of the option decreases along with the shares. In essence, the original trade on Eaton was a relatively low risk trade, but offered a meaningful return of 1.7%. Through the close of trading on August 9, 2012, its ROI exceeded that of the S&P by 0.6% during the period of holding.
However, the proposed trade, when critically assessed, offers an additional option premium of $0.65 for a five week period until the September expiration. Based upon the original $43.80 purchase price, the accrued premiums and dividend, that becomes a 3.1% ROI for a bit more than seven weeks. On the margins, that is, the additional premium received, the ROI was 1.4%, or less than 0.3%/week. By contrast, the original trade had a weekly ROI of approximately 0.7%. The latter return puts in right near the mid-point of my income objective, which is typically 0.5-1.0% per week, or 2-4% per month.
But beyond the pure math, what was a lower risk trade with a reasonable return in a short period of time is transformed into a higher risk one with a less satisfying return, both held hostage by what may be an inordinate amount of time in the frenetic world of stock valuations.
Rollover to stay alive? By all means, but sometimes it's best to let go and go with dignity
Ultimately, the time comes to let your children go. But as opposed to the sense of failure if they return to live with you, there is something akin to a sense of great accomplishment when your assigned shares come back home.
I have no doubt that Eaton will come knocking again, very likely within the next five weeks.