<< Return to page 1 - June Doldrums?

Now to the other big story from yesterday. Bernanke in a speech some described as historically unique and aggressive expressed his concerns about the weak dollar. So, he acknowledges this in his speech, without mentioning that stagflation is a problem and that's affecting the dollar negatively. Dallas Fed president Richard Fisher also signaled his concern regarding inflation. Taken together, it's an acknowledgment of a problem many of us have known for a long time--their inflation data is a joke.
So, as these issues with currency markets evolve historically, first officials will start jawboning the currency in trouble, in this case the dollar, higher. They will keep this up until their efforts falter. When and if that happens you should expect some coordinated central bank intervention.
Many argue that intervention doesn't work. And, ultimately, depending on what they do, that's probably correct. However, if you're with leveraged positions contra to intervention activity, you could be stopped-out with heavy losses. I've seen that happen for several decades and would advise not standing in the way.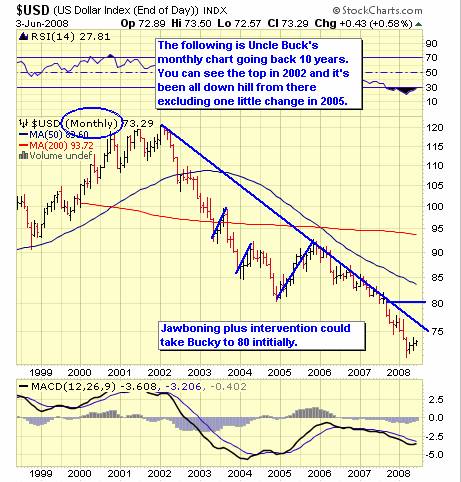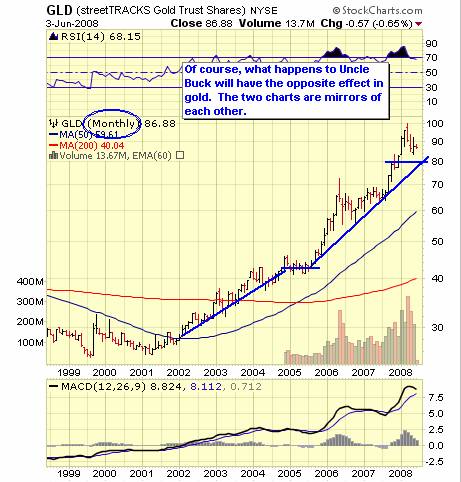 Perhaps it's just me but it's no coincidence that Bernanke's speech is timed well to congressional hearings regarding commodity market speculation and methods to squelch it. George Soros is on deck and he's going to assert that commodity index investments from pension plans and institutions are an inappropriate investment--and, who should know better?
Therefore, threats are in from Big Brother to intervene/regulate rather than creating and implementing an effective game-plan in energy and monetary policy. Since tackling policy through thoughtful leadership and legislation isn't a congressional specialty, count on increased regulation instead.
Nowhere will all this jawboning and regulatory speculation have a more immediate impact than on energy markets.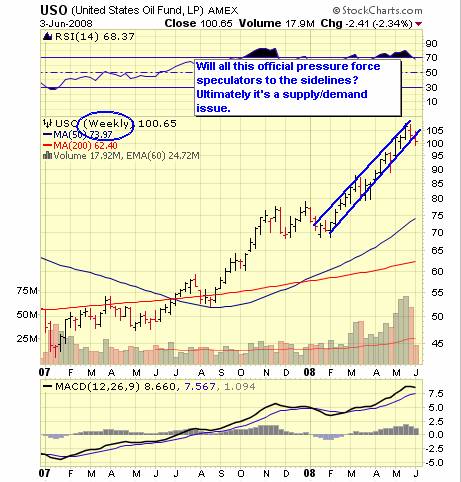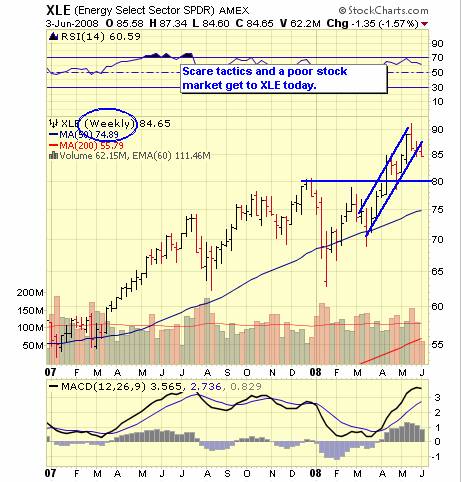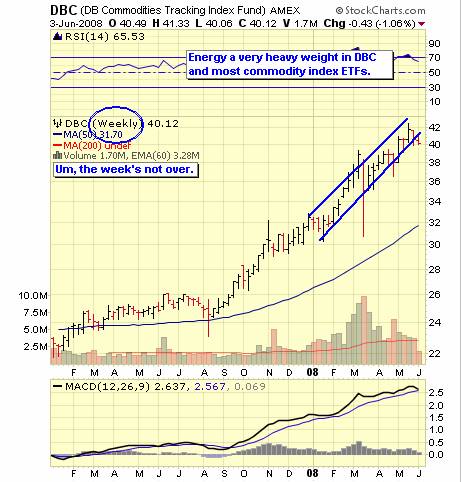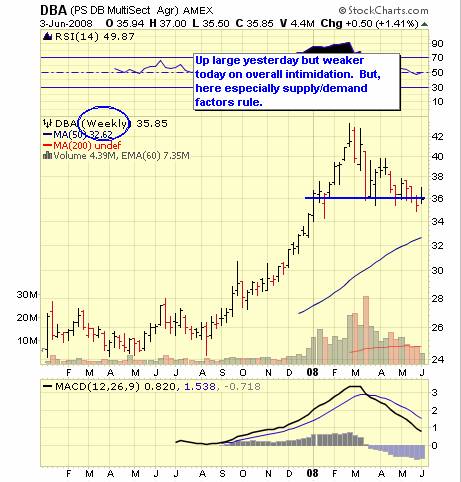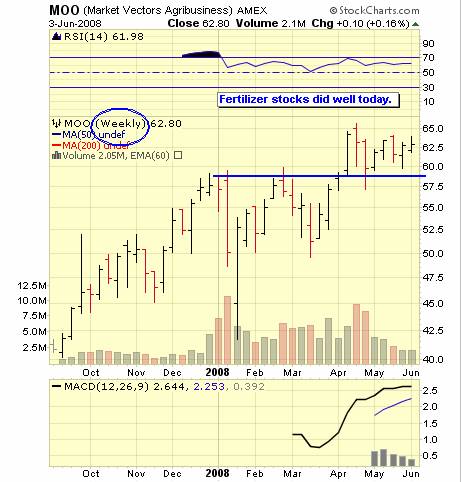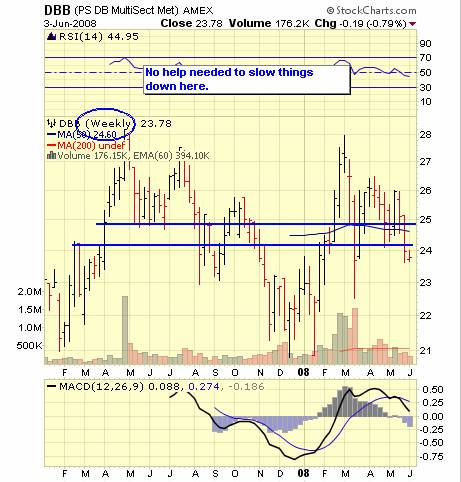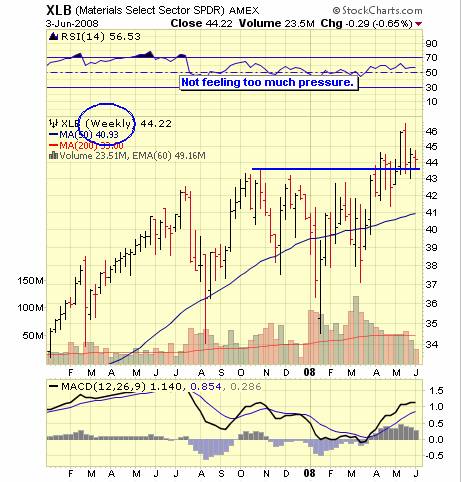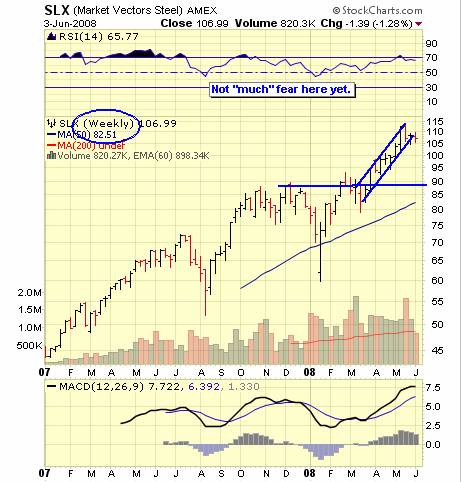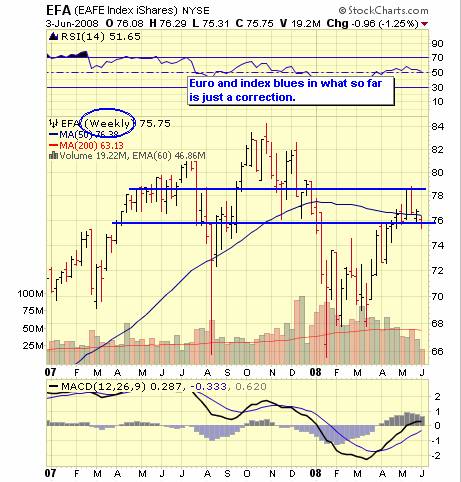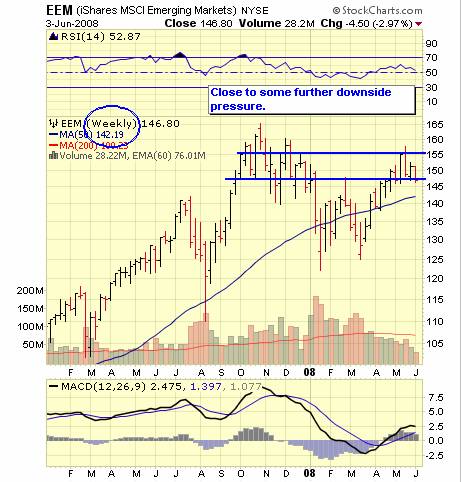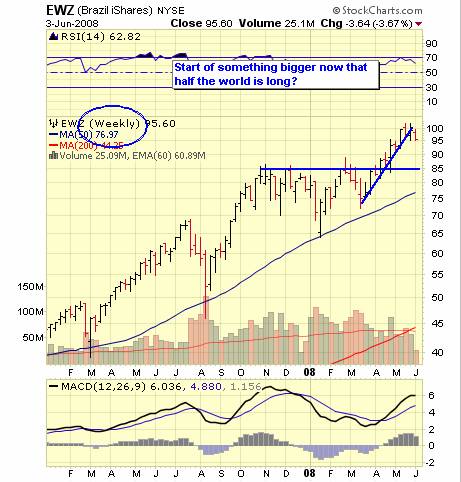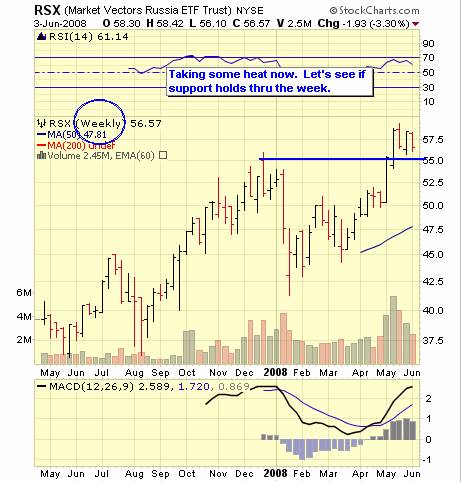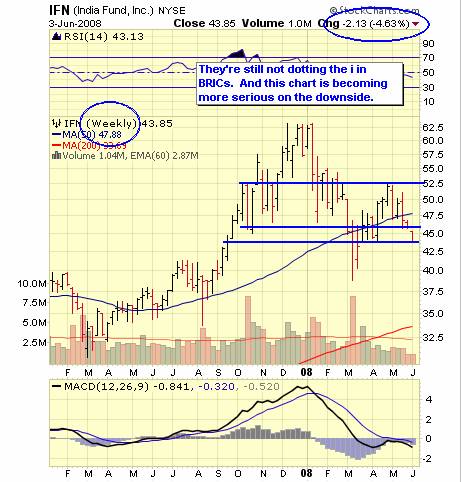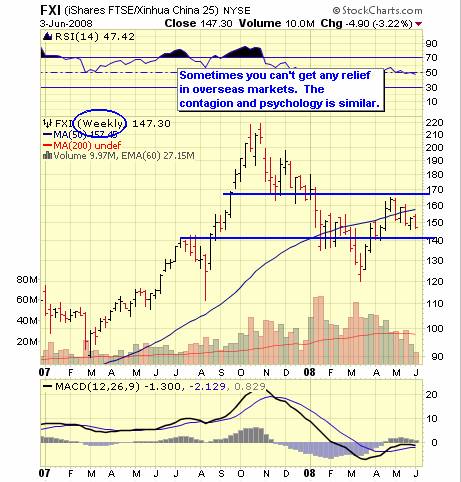 June is busting out all over in a negative way. Bulls may feel inclined to bide their time until the month matures further to pump things higher. For now though, the picture becomes more confusing and unsettling. Bullish investors can't consistently be blindsided by bombshells from the financial sector. Even the most strident bull must have their confidence shaken some.
The DeMark weekly sequential "9s" appear on over a dozen important market charts. This I noted yesterday and over the weekend. And, like our friend in the headline image advises, stay out. In that regard, cash is a position.
Let's see if Big Brother can manage the situation with more regulations versus sound policies. The former seems their stock in trade.
Have a pleasant day.
Disclaimer: The ETF Digest maintains positions in TBT and TLT.