Real Estate Investment Trusts (REITs) have gained broad recognition for maintaining strong consistency in dividend performance. Since REITs, by definition, distribute at least 90 percent of taxable income to shareholders in the form of dividends, the attraction to the repeatable income model lies in the way the sources of revenue lead to consistency and powerful compounding.
In addition to consistent dividends, investors are also attracted to REITs because of their exceptional diversification fundamentals. Historically, REITs have specialized in a variety of property sectors, including the major categories (75 percent) such as offices, apartments, shopping centers, regional malls and industrial facilities. The rest (25 percent) is divided among hotels, self-storage, healthcare, and other specialty REITs.
Click to enlarge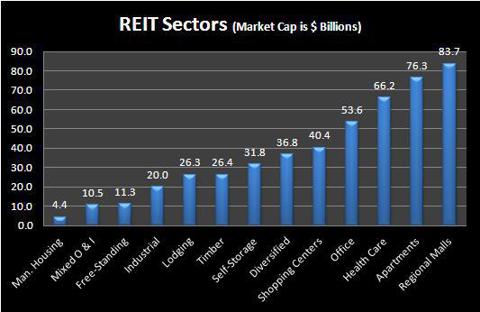 As a fixed-income alternative, REITs have become more mainstream today as the benefits for investing in these high-quality alternatives include high yields (average 15-year dividend yield is around 8 percent), simple tax treatment (REITs send form 1099-DIV to their shareholders, containing a breakdown of dividend distributions), liquidity (shares are bought and sold on a stock exchange), and diversification (adding REITs to a diversified investment portfolio increases returns and reduces risk since REITs have little correlation with the S&P 500).
REIT Conversions on the Rise
Today an abundance of opportunities exist for companies in non-traditional REIT businesses to convert to REITs. Faced with limited investment opportunities as the global economy slows, a growing number of companies are weighing changing their entire corporate structure to become REITs. This wave of REIT IPO announcements is explained by Vipal Monga in a recent Wall Street Journal article, Firms Restructure as REITs:
By becoming REITs-corporations engaged mainly in owning and operating real estate, they can return excess cash to shareholders, while avoiding federal income taxes, and get a chance to boost their stock market valuations, which has led some investors to push for the change. Also helping the trend: a broader definition by the Internal Revenue Service of the types of assets that qualify for REIT conversion.
As Monga explains, essentially any type of business that requires the business to either own a lot of real estate in order to function or lease a lot of real estate in order to function is "REIT-able". As Monga wrote,
The conversion process can be complex, expensive and time consuming. For example, Iron Mountain (NYSE:IRM) expects it will take 18 months and roughly $375 million for it to make the switch by January 1, 2014. The data-storage company, which operates 64 million square feet of real estate, expects to distribute between $1 billion and $1.5 billion to shareholders as part of the conversion.
As I wrote in a previous Seeking article, Iron Mountain's board approved a plan to pursue a conversion to a REIT. That decision came about 15 months after one of the company's shareholders, hedge-fund manager Elliott Management Corp., began agitating it to do so.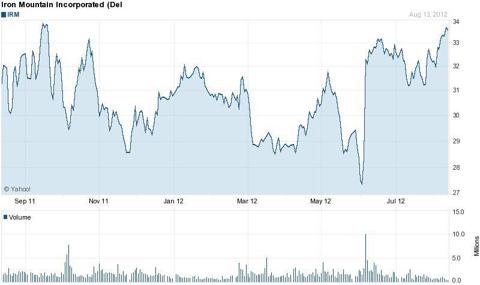 In addition to data storage, many other companies have increased interest in the more broad IRS definition for REIT qualification status. One such example is the IRS ruling that billboards could be considered real estate assets. Yesterday, I wrote an article on Lamar Advertising (NASDAQ:LAMR) and although the tax benefits appear to be more efficient, I fear that the underlying assets owned by the proposed REIT will be subject to uncontrollable risks (economic, governmental, and competitive) and most importantly, the century old business model is predominantly correlated to the advertising business, the company's focus - not being a landlord.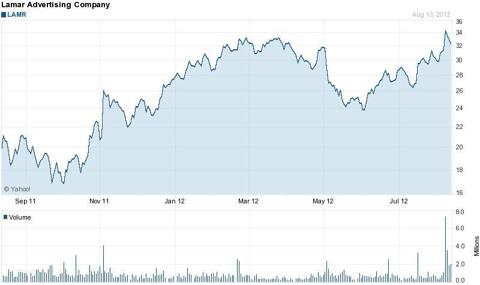 Another proposed REIT conversion candidate is Equinix Inc (NASDAQ:EQIX). The data storage operator announced earlier this year it was watching very closely the conversion of other technology companies.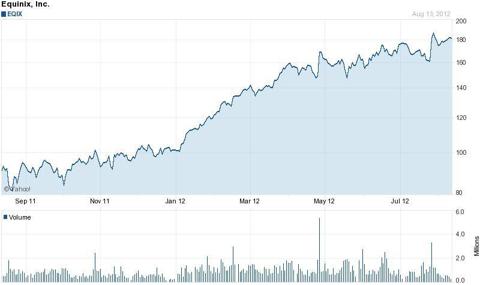 One recent example of a recently converted REIT is American Tower Corp (NYSE:AMT), which said last May it was looking to convert into an REIT, has seen its shares rise 35 percent since then. The tower company began operating as a REIT on January 1. This newest cell tower category opens up yet another broad diversification component for investors to create a less volatile portfolio that is not correlated to sector-driven volatility.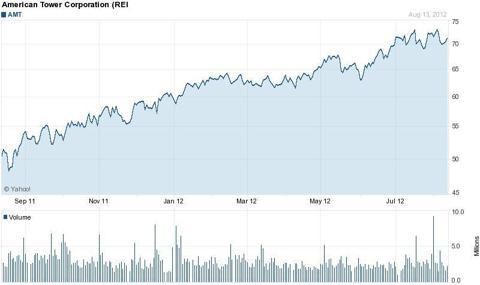 The diversity of the business models for REITs means that every conversion presents its own set of unique challenges. Each company has a different set of operational needs and financing needs and these needs can give rise to different types of challenges when those entities think about doing business in REIT form.
One unique example is the announced conversion of Corrections Corporation of America (NYSE:CXW). One can certainly argue the sustainability of the new REIT category; however, I am not convinced that the business model will produce the risk-adjusted returns that investors will require to offset the differentiated risks of operating a prison asset (let alone the loss of principal when the property is deemed functionally obsolete).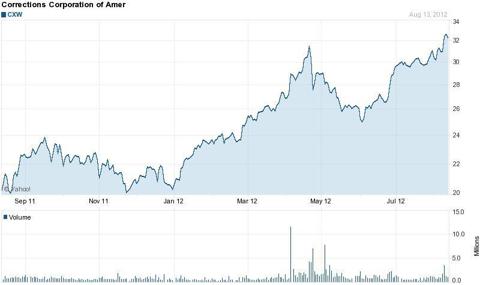 A Wave of New REIT Listings
Non-Traded REITs are fully registered with the SEC but are not listed on any exchange. These entities have to comply with all the SEC reporting requirements in general (including quarterly and annual reporting, Form 8-K reporting, proxy filings, and reporting on internal controls by management).
Thereafter, a "liquidity" strategy of some type is pursued, including a planned disposition of the properties and liquidation of the entity, merger with another public entity, etc. Several non-listed REITs have recently gained access to the full-cycle "liquidity" strategy by listing their shares. American Realty Capital Trust (NASDAQ:ARCT), Healthcare Trust of America (NYSE:HTA), and Retail Properties of America (NYSE:RPAI), once non-traded REITs, have now entered in the publicly listed space, and W.P. Carey (NYSE:WPC) is set to merge its public company and non-traded REIT (CPA 15) this year and then qualify as a REIT.

Recently I wrote a Seeking Alpha article on American Realty Capital Trust and since the shares started trading on March 1, the stock price has begun to find support for the company's high-quality net-lease portfolio. The stock recently closed at $11.15 per share and pays a 6.4 percent dividend.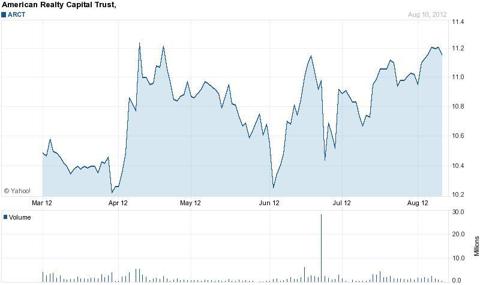 Healthcare Trust Care of America announced that it had initiated a $150 million stock re-purchase program through a tender offer completed on July 18 at $10.10 per share. This buy-back strategy was utilized to provide some early support for the company's stock and to effectuate a smooth listing process.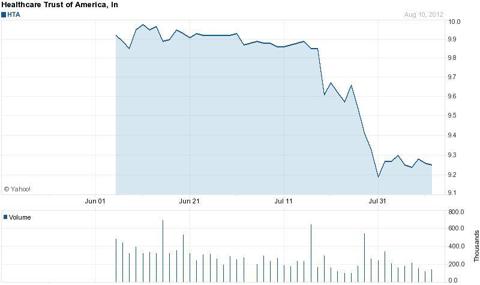 HTA has a current market capitalization of $2.13 billion and the stock recently closed at $9.25 per share with a healthy dividend of 6.2 percent. HTA's chairman and CEO, Scott Peters, explains the company's IPO value proposition:
The IPO market has been challenging for real estate companies that need to raise equity. We were fortunate to list our shares on the New York Stock Exchange without raising capital, due in large part to our high-quality portfolio of defensive healthcare properties and conservative capital structure that we intentionally maintained throughout the economic downturn. This now allows us to provide investors with a compelling investment featuring a stable dividend yield from an investment grade company.
REITs: A New Era of Liquidity
By most accounts, the initial public offering of Kimco Realty Corporation (NYSE:KIM) in late 1991 marked the "dawn of the modern REIT era." Kimco was the first REIT to go public following the 1986 revision in the REIT tax regime that allowed REITs to actively operate as self-managed entities. The Kimco IPO unleashed a wave of more than 70 REIT IPOs during the two-year period of 1993 and 1994.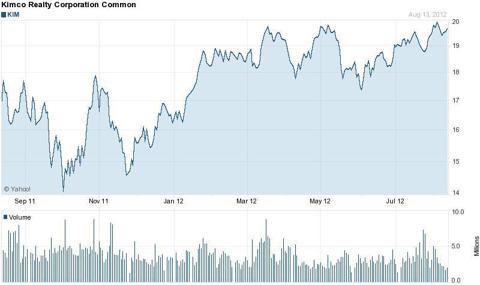 However, by late 1994, the REIT IPO window had closed as investors digested the prior offerings. During the next two years, just 14 new REITs managed to squeeze through the REIT IPO window. The REIT IPO window opened again for a short time in 1997-1998 to allow new companies into the public space. In the five years that followed, just 16 REITs managed to slip through the window as investors shifted their focus to the "new economy."
During 2000 and 2001, there were no new REIT IPOs. During 2004 and 2005, with the economy in full throttle, the IPO window opened again for more than 40 newly minted REITs, including a number of "specialty" REITs and a slew of residential mortgage REITs seeking to capitalize on the housing boom. Thereafter, the REIT IPO markets quieted again as the economy slowed in response to meltdown in the credit markets and the collapse of asset prices, including REIT stocks through 2008.
In early 2009, REIT stocks bottomed out as investors embraced efforts to re-equitize the REIT sector through secondary offerings. Investors also became selectively receptive to a handful of mortgage REITs hoping to profit from the severe dislocations in the credit markets and the void in debt capital available to real estate.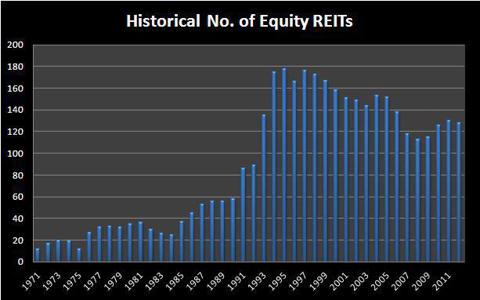 Source: NAREIT
In 2010 and early 2011, several blind pool REIT IPOs focused on the lodging sector were also successful as the economy began to show signs of an emergence from recession. The mortgage REIT trend also continued with sponsors looking to take advantage of opportunities in agency and non-agency residential mortgage debt. By mid-2011, IPOs of all types faced significant headwinds in the form of stock market volatility, pricing pressure on new issues and fears of a double-dip recession in the U.S.
AmREIT Inc. (NYSE:AMRE) became the latest REIT in the U.S. to go public after completing a $51.1 million offering of its series B shares on July 26.
As of July 31, five of the remaining 17 IPOs completed since December 31, 2009, by U.S. REITs managed to beat the SNL US REIT Equity index on a total-return basis since the completion of the companies' respective offerings.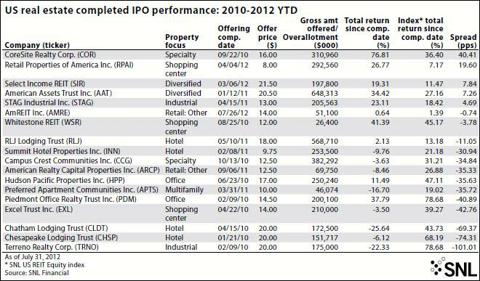 Buying Into a REIT IPO Now or Later?
Benjamin Graham, the father of value investing and much of modern security analysis, recommended in his treatise The Intelligent Investor, investors steer clear of all initial public offerings. The reason? During an IPO, the previous owners are attempting to raise capital for expanding the business, cash out their interest for estate planning, or any other myriad of reasons that all result in one thing: a premium price that offers little chance for buying your stake at a discount.
Often, Graham argued, some hiccup in the business will cause the stock price to collapse within a few years, giving the value minded investor an opportunity to load up on the company he or she admires. The problem comes from the fact that if you find a truly outstanding business - one that you have conviction will continue to compound for decades at rates many times that of the general market, even a high price can be a bargain.
Of course, the good thing about REIT conversions is that an investor is able to examine the track record of the operation in advance. In addition, the income derived from the REIT assets are tangible and a prudent investor is able to conduct due diligence on the portfolios before entering into a sector position.
REITs: The Cream Always Rises to the Top
Without a doubt the increased interest in broader sector classifications creates a more diverse REIT kingdom and by building a portfolio of diversified REITs, an investor is able to model his or her unique investment strategies - the mark of an intelligent REIT investor. Accordingly, REITs offer widely-balanced sector diversification and by controlling portfolio risk an investor can reduce correlation with other sectors and decrease overall volatility.
REITs provide a strong margin-of-safety to a well-balanced portfolio and accordingly this fixed-income alternative should be an ingredient in every SWAN (sleep well at night) investment portfolio. By protecting principal losses (first) and compounding dividends (second) REITs provide a differentiated ingredient that is just like cream - always rising to the top.
Other REITs mentioned in this article include (NYSE:COR), (NYSE:SIR), (NYSE:AAT), (NYSE:STAG), (NYSEMKT:WSR), (NYSE:RLJ), (NYSE:INN), (NYSE:CCG), (ARCP), (NYSE:HPP), (NYSEMKT:APTS), (NYSE:PDM), (NYSE:EXL), (NYSE:CLDT), (NYSE:CHSP), and (NYSE:TRNO).
Source: SNL Financial
Disclosure: I have no positions in any stocks mentioned, and no plans to initiate any positions within the next 72 hours.