Analyst Paul Quinn made his introduction to RBC Capital Markets' clients on Monday, re-initiating coverage on 14 forestry stocks. The former Salman Partners analyst singled out AbitibiBowater Inc. (ABH), Canfor Corp. (OTCPK:CFPZF) and Catalyst Paper Corp. (OTC:CTLUF) as most attention worthy, and gave further guidance on 11 other stocks in the struggling industry. He said he expects the forestry and pulp and paper industry to turn around soon, and presented investors with interesting investing options after five years of cost-cutting and consolidation.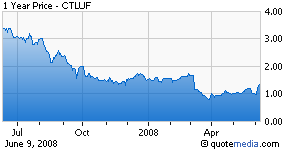 Catalyst Paper Corp. "is our preferred name in newsprint" wrote Mr. Quinn who gave the stock an "outperform" rating with a target price of C$1.60, up 19% from its current C$1.35 price tag. He told clients he expects Catalyst to "benefit from leader AbitibiBowater's aggressive newsprint pricing strategy and supply curtailments/capacity closures in the near term." Mr Quinn likes Catalyst's product diversity and its high exposure to groundwood paper. He noted that debt to capitalization at 43% is above target but manageable, given Catalyst's reduced cost base and recent divestiture of non-core assets.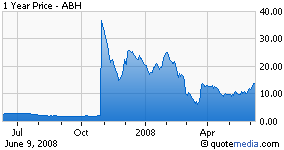 Mr. Quinn also likes the high leverage of AbitibiBowater  in newsprint and groundwood papers, as the price for both types of paper rose substantially recently. He rated AbitibiBowater stock an "outperform" with a target price of C$16, up 19% from its current C$13.44. The analyst also appreciates the company's recent massive removal of almost one million metric tons of high-cost capacity production. Still, he says the stock remains risky due to Abitibi's net debt to capital, which is a "breathtaking 78%".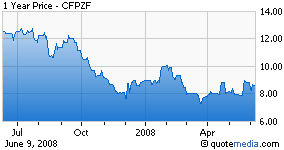 Conversely, Canfor has a low debt to capitalization at 13%, which should somehow shield the building products manufacturer from the current housing market slump. Nevertheless Mr. Quinn finds this stock relatively over-valued, and rates it "underperform" with a price target of C$7.25, 18.5% lower than it's current C$8.81.  He said he can't see significant upside in the near future and noted that significant capital investment since 2004 has failed to revive lagging margins.