I have long been a fan of Benjamin Graham, who is considered the first proponent of value investing, an investment approach he began teaching at Columbia Business School in 1928. One of Graham's students, Warren Buffett, credits Graham as grounding him with a sound intellectual investment framework, described him as the second most influential person in his life after his own father.
As part of my fascination (and obsession) to value investing, I have also become fixated with Buffett's approach to value and especially the Sage from Omaha's approach to building and investing in great sustainable business models. Buffett, who is widely considered the most successful investor of the 20th century (with an estimated net worth of $44 billion), credits his enduring "wide moat" strategy to finding companies that create "long-term competitive advantages in a stable industry".
One literal way investors can own shares in a fortress (smart in Latin) business is by investing in the very castles that provide the roof and shelter for their enduring "wide-moat" brands. As we all know, real estate has always been an investment class - even going back to the creation in time. Arguably, real estate, and perhaps gold, are the oldest asset sectors on the planet and maybe even the most sustainable.
Achieve Superior Performance by Diversifying with REITs
In a recent REIT.com interview with Professor Craig Israelsen, who teaches personal and family finance at Brigham Young University, Israelsen describes his trademark 7Twelve™ portfolio that unlike traditional two-asset 60/40 balanced funds, the 7Twelve™ balanced strategy utilizes multiple asset classes to enhance performance and reduce risk.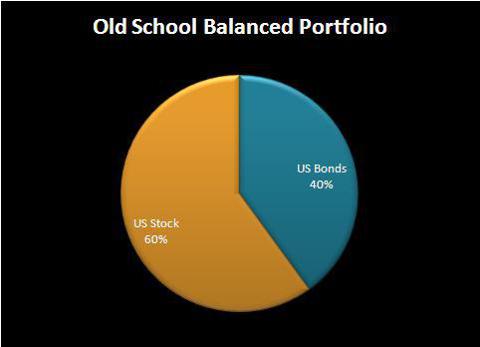 Click to enlarge
Source: 7Twelve™
The 7 of 7Twelve™ represents the suggested number of asset classes to include in your portfolio. The Twelve represents the 12 separate mutual funds or exchange traded products to fully represent the 7 asset classes in your 7Twelve portfolio. The portfolio has approximately a 65/35 allocation: approximately 65 percent of the portfolio is invested in equity and diversifying assets and about 35 percent invested in bonds and cash.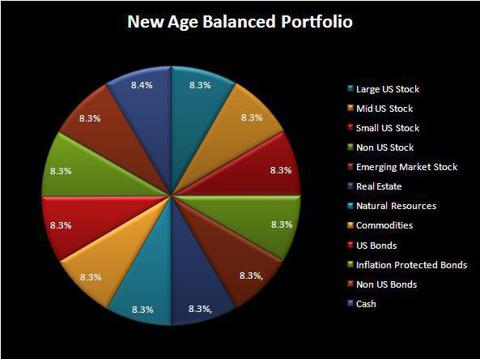 Click to enlarge
Source: 7Twelve™
As Israelsen explains,
The whole idea of "alternative" is kind of a curiosity to me. What's considered an alternative presupposes that there is an agreed upon baseline asset class. One could argue just to be provocative that real estate is that core asset class and that based on returns everything else is alternative-REITs have generated the highest returns over the last 40 years.

Presumably, the assumption is that U.S. large cap equities are the bedrock asset class. That's not a ridiculous assumption, but it is an assumption. Somehow, other types of asset classes are presently labeled alternative. Traditionally, REITs have been put in that group.

REITs have been around long enough and generated solid enough returns that I don't view REITs as an alternative class. I view them as a core asset class.
Israelsen explains that REITs have performed better over the long-term than the other investment classes:
Over that contiguous 42-year period from 1970 to 2011, REITs had a return of rough 11.5 percent. Large cap U.S. equities were somewhere around the 10 percent range. The argument for REITs as an investment is that it typically has a lower correlation to the benchmark asset class. What gets lost in that correlation argument is that REITs on their own generate very impressive returns.

It's sort of like saying, "He's a great pitcher because he's left-handed." No, he's a great pitcher because he's a great pitcher. That whole low correlation argument stems from the fact that large U.S. equities have been deified. REITs can stand on their own in terms of their performance.
REITs are typically viewed as a low correlation alternative, but they're also a solid core asset class by every performance measure. U.S. REITs continued to outperform the broader equity market in 2Q12, according to NAREIT. The FTSE NAREIT All REITs Index, FTSE NAREIT All Equity REITs Index, and FTSE NAREIT Mortgage REITs Index were up 4.55 percent, 4.00 percent, and 8.53 percent, respectively, in the second quarter, while the S&P 500 fell 2.75 percent. During the first half of 2012 and on a 12-month basis, total gains for each REIT index outperformed the S&P 500's uptick by at least five percentage points.
Retail REITs offered the best return in the first half of 2012 at 21.15 percent, driven by a 22.71 percent total return among regional malls. Industrial (18.98 percent), office (13.73 percent), and mortgage (18.39 percent) REITs also provided double-digit total returns during that period.
Build a Fortress REIT Portfolio like an Intelligent REIT Investor
To be a better student of value investing, I often spend time reading over the annual letters to Berkshire Hathaway shareholders. If there is one theme that continually runs through the public statements of Warren Buffett it is the principle that investors should only consider companies with managers of competence and integrity.
Conversely, I have found that some of the best REITs today are run by experienced leaders that have skillfully managed to control portfolio risk while also generating sustainable returns. Warren Buffett has identified aspects of management that he looks for in companies in which he invests. They include:
Managers who stick to doing what the company does best; 'the best business returns are usually achieved by companies that are doing something quite similar today to what they were doing five or ten years ago.'
Ability and readiness to tackle tough problems as they arise
A conservative approach to debt and liquidity
Demonstrated ability to consistently grow company earnings and rates of return.
Capability in allocation of capital
Over the past few weeks I have written focused articles Realty Income (NYSE:O), Kimco Realty (NYSE:KIM), Taubman Centers (NYSE:TCO), Tanger Factory Outlets (NYSE:SKT), Ventas, Inc. (NYSE:VTR), and Simon Property Group (NYSE:SPG). The successful performance of these six "blue chip" REITs is directly correlated to the high level of competence that Buffett describes. Accordingly, I am most bullish on these REITs that have performed remarkably, over decades, and even in periods of adversity.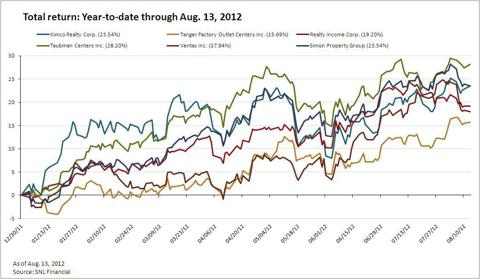 Click to enlarge
Being able to control risk in your portfolio is important and worthwhile and successful investors manage to acquire that necessary "trace of wisdom" that Ben Graham calls - as he wrote (in The Intelligent Investor):
Successful investing is about managing risk, not avoiding it.
Over many long periods, REITs have been able to deliver outstanding total returns to their investors, with fairly low correlations to other asset classes, predictable and stable cash flows (due to long-term leases with tenants), and higher-than-average dividend yields. I'm more convinced than ever that owning commercial real estate in securitized form, through REIT shares, is the smartest way to participate in this asset class - after all that is what makes an Intelligent REIT Investor.
Source: SNL Financial, NAREIT, and 7Twelve Portfolio
Disclosure: I have no positions in any stocks mentioned, and no plans to initiate any positions within the next 72 hours.