Let me start off by saying I have a great deal of respect for Warren Buffett. I have a great deal of respect for anyone who has generated such a massive amount of net worth. It's not "easy" and takes a certain amount of intelligence. There's a reason you hear his name so often, and there's a reason there is such a fascination with him among many people. Who wouldn't want to be in his shoes?

The answer to that is "very few of us."
This is a quote from an article I wrote back on March 2, 2012. In the article, I wrote that Buffett's Berkshire Hathaway (NYSE:BRK.A) (NYSE:BRK.B) had bought into Liberty Media (NASDAQ:LMCA) in the latter half of 2011. I hypothesized that because of this fact, and also because of the fact that Sirius XM (NASDAQ:SIRI) comprised more than 50% of Liberty Media's market cap, that Buffett had indirectly invested in Sirius XM.
The idea really is simple, and I later clarified in an article what I meant, illustrating Liberty Media as a hamburger of sorts, with Sirius XM as the meat of the sandwich.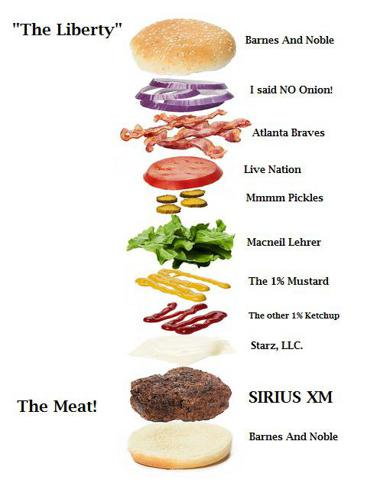 This brought a few chuckles from the bears, and some rolling of eyes, which was certainly fair. But rather than laughing, perhaps heeding the idea behind the argument may have proven more lucrative in the long run. Consider that the average price of Sirius XM in the second half of 2011 was $1.70, and the price today sits at $2.55.
Well, it has happened again. Buffett has essentially doubled down Berkshire's stake in Liberty Media, adding 83.33% to bring its stake to 5.5 million shares with a current estimated value of roughly $550 million. During this time frame, Sirius XM was trading in an average range around $2.10 per share. I remain strongly of the opinion that Buffett would not purchase Liberty Media if Sirius XM was a poor investment. Consider what I stated in my hamburger argument :
When you buy a hamburger, it certainly is not a hamburger without the hamburger patty. The hamburger patty is the juicy, meaty center which the entire burger is built around. It's the most expensive part of the burger, and you can actually take away each other component, and it could still be argued that you have yourself a hamburger.

In buying Liberty, you are, in essence, buying a Liberty Burger. And what is the greatest portion of this Liberty Burger? Where's the beef?

The answer is quite simple and painfully obvious. The beef in the Liberty Burger is in fact, Sirius XM.
The argument is even stronger today, as Liberty Media has increased its stake in Sirius XM recently to 48%, and seeks to go to full control sometime in the near future. The beef is getting bigger.
Was this a good investment for Buffett in Q2? Let's compare charts.
First is the Sirius XM chart, showing appreciation of approximately 19% from Q2's average price around $2.10 until today's closing price of $2.55.
(click images to enlarge)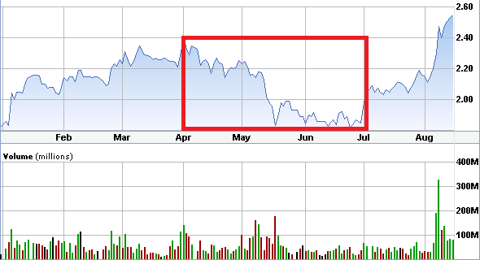 Second is the Liberty Media chart, showing appreciation of roughly 17.5% from Q2's average price around $85 until today's closing price around $100.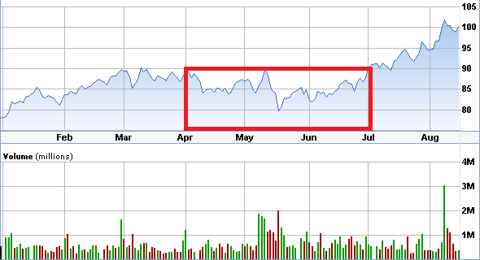 Again, it is not particularly shocking that each company's stock price seems to move in tandem, given that Sirius XM makes up such a dominating percentage of Liberty Media. And again, not particularly shocking that Buffett seized opportunity at what were depressed levels in the share price.
My closing argument from earlier in the year still stands.
The fact of the matter is, Buffett wins far more times than he loses. His net worth is indisputable proof of this. Do you think Sirius XM is a Buffett stock? Do you see what Buffett is seeing in Liberty's 40% stake in Sirius XM?
I continue to believe Sirius XM and Liberty Media are both on sale, and I continue to believe that, to date, Buffett has not realized his expected gains. Liberty and Sirius XM both present significant upside. Consider my near $5 target for Sirius XM for 2014 -- double its present share price. What's good for Sirius XM is good for Liberty, is good for Buffett.
And if you're an investor, that's good for you.