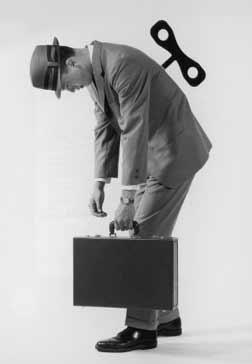 The S&P 500 is up nearly 25% year over year. That's a helluva run, considering everything the macro world has thrown at global financial markets. Will the party continue to rock? The doe eyed optimist in all of us hopes so. However, my Spidey sense is tingling, telling me otherwise. Here are a few things that don't necessarily keep me up at night but I do think about them when I'm brushing my teeth.
1. Big companies…big punishment: As talk of a global economic slowdown has turned to fear has evolved to some evidence of softness, large cap companies that have enjoyed overseas fueled growth are starting to experience weakness, which is flowing through to their earnings. Caterpillar (NYSE:CAT) shares have been punished to the tune of a 21% discount to their 52 week high due to hints of a Chinese slowdown. Retail kingpin Wal Mart (NYSE:WMT) recently announced disappointing same store sales, and it seems as though the market is voting by knocking the stock price off of its all time high peak.
2. Valuations are dumb and dumber: This one kind of runs the spectrum. On the somewhat dumb end, I'll use consumer staple favorite McCormick and Co. (NYSE:MKC) as an example. MKC is a great company and has treated many investors well. Management executes well. Earnings grow at a 9% clip and the company has an excellent dividend growth history. But shares currently trade at 19.5 times forward earnings which equates to a 58% premium to the forward P/E of the S&P 500. MKC's dividend yield isn't bad at 2%. However that's 15% less than the aggregate yield of the index. Looks a little rich. Again, MKC's a great name, just not for new money. On the dumber side the usual suspects fall into the lineup: Amazon (NASDAQ:AMZN) at 311 times forward and, although the forward multiple is around 14, I still scratch my head at the exuberance of Apple's (NASDAQ:AAPL) $600 share price. Just doesn't pass my smell test.
3. As f***ed up as a can of worms: This would be an answer to the Jeopardy question "What is Europe?" It's, as we say in the South, "a big 'ol mess." It seems like the Euro crisis news cycle reboots monthly. One month is chaos. Then the powers that be kick the can a little bit. Things quiet down then pop back up a month later. This will continue until something significant happens: the Germans cave and move for eurobonds, the Greeks finally default, or the wheels come off of the whole euro (which they probably will anyway) altogether. Something. Anything. But that's not the nature of the European policy process or politicians for that much. So, expect more can kicking and that will definitely help instigate market pullbacks.
4. Vote early…vote often: I was gonna limit this list to three, but decided to throw in our Presidential election as a bonus. Enjoy the next few weeks because after Labor Day, the gloves come off. Mitt Romney's selection of Congressman Paul Ryan (R-Wisconsin) as a running mate is a good attempt at starting the national discussion about what to do concerning our pending financial pickle. Don't expect it to be a civil discussion with lots of fear mongering from both the Democrats and the Republicans. Political and policy uncertainty make for anxious markets. My guess is that since the environment in general is already pretty anxious, the election probably won't help matters.
Yes…I know the market has been rallying of late. So use this as an opportunity to trim some positions, take some gains and raise a little cash. Some names that might be good ideas should a sale arise? ConAgra (NYSE:CAG) is a consumer staple name I like. Currently trades at around 12 times forward earnings, which is a bit of discount to some its peers. The dividend yield is just shy of 4%. Any pullback bumping that to 4% is probably a decent entry point. Chip maker Intel (NASDAQ:INTC) is just a great company. The forward P/E is around 11. If that shrinks to 10 or even 9 times, that would be a good signal. Lastly, Eli Lilly (NYSE:LLY) is one of my favorites in the big pharma space. The stock trades at around $42 to $43 per share and yields 4.5%. That's not bad. $40 a share or under is even better.
Things seem hunky dory, but they may not stay that way. Have a plan. Make a list. Look both ways before you cross the street. And as the Boy Scouts of America say: "Be prepared."
Disclosure: I have no positions in any stocks mentioned, and no plans to initiate any positions within the next 72 hours.