In a follow-up to my article, A True China Bear, I recommend investors to set their sights on China since there may be tremendous upside in the emerging economy. The Shanghai Composite Index (000001.SS) has fallen to 2868 from a high of 6124, a drop of over 50%. The drop below 2900 marks a new 52-week low.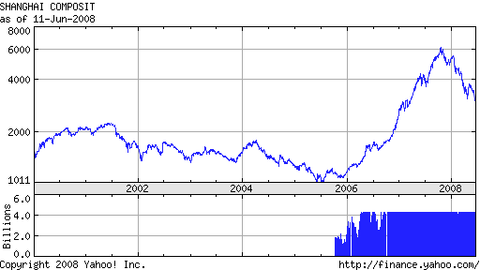 For the long-term, I've written that China may follow and overtake the performance of the Hang Seng Index (HSI).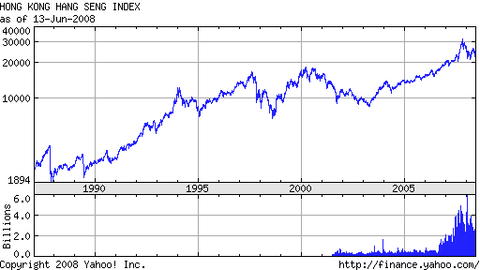 HSI has returned over 15x times its previous value. As we can see with the HSI chart, these opportunities to invest when the market falls don't come very frequently. As history has shown the market has always rallied to new highs.
Investors can consider purchasing the Morgan Stanley China A Share Fund, Inc. (NYSE:CAF) or the iShares FTSE/Xinhua China 25 Index ETF (NYSEARCA:FXI). CAF and FXI trade closely with the performance of the Shanghai Composite Index.
*Disclaimer: The author does not own a position in any of the stocks above.