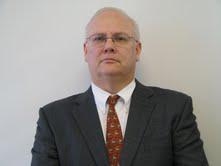 Scott B. MacDonald is head of research at MC Asset Management Holdings LLC in Stamford, CT. Previously, he was the head of credit and economics research at Aladdin Capital Holdings, chief economist at KWR International, and director for sovereign research at Donaldson, Lufkin & Jenrette. He publishes a weekly column called "The Global Economic Reporter," and his last two books, co-authored, are When Small Countries Crash and Asia's Rise in the 21st Century.
Harlan Levy: What does the latest data on jobs, jobless claims, and manufacturing tell you about the U.S. economy?
Scott MacDonald: The data says that the U.S. economy is still in recovery mode. We see a little bit of a shift away from manufacturing toward stabilization in the housing sector and cautious growth in the service sector.
We expect about 2 percent growth this year. Initial jobless claims were not a horrible number, and we're coming out of a little bit of a soft patch, and there's a lot of uncertainty in the months ahead, which will keep growth from going at a faster pace.
H.L.: What do you think of earnings season results?
S.M.: The earnings season reflected more caution about the U.S. economy going into the last months of the year. While we can blame Europe for part of the problem of lower revenue, looking forward across America, management has become more cautious.
H.L.: Given inadequate demand by consumers, how can corporate profits grow at more than a very tepid pace?
S.M.: The answer is that you still need continuing demand for companies to have profits. That means unemployment must come down, and you have to have some stabilization in the housing sector. As people become more comfortable with the housing situation and unemployment backs down, you may have incremental growth.
I think that we are seeing stabilization in housing already. I'm not talking robust growth, but gradual stabilization and some growth. I think that has the potential to be a little bit stronger in 2013. If housing picks up a little bit ,that can help the employment picture. None of this means that growth of Gross Domestic Product will be 3 to 4 percent, but it does mean you'll have some momentum in the economy, probably later in the year and more in 2013. So corporate profits may decline more in the next quarter, but I think that they will be a little bit stronger next year.
H.L.: What about the failure of Congress to do anything to resolve our economic problems?
S.M.: The big question is what is Washington's impact on the economy. This entails the November election, but more significantly, how policy plays out for the U.S. fiscal cliff. There's a package of issues that corporate management is concerned about. This includes the Bush tax cuts, payroll taxes, and $1.2 trillion in automatic cuts to the budget in January. The automatic cuts, if not addressed, are feared to function as a brake to the economy. The real question is when will Congress do its job?
What it boils down to is that businesses would do more hiring if they had a clear view of where Washington is going in terms of policy. That includes how much are we going to have to pay for health care, what are the size of our taxes, and are we going to see dividend taxes go up or down. Strictly from the planning side of the business, it's essential to have a clear picture of policy.
H.L.: Some politicians contend that lower taxes and less business regulation are answers to our economic problems. Do you agree?
S.M.: I'm skeptical of that view. While I think cutting taxes and regulation would certainly help, the real issue is having Congress actually enact a budget and having a Congress that does not go off on recess leaving on the table major pieces of legislation like the farm bill, the normalization of trade relations with Russia, cyber security, and the overhaul of the U.S. Postal Service.
H.L.: Wouldn't less regulation risk a repeat of the financial sector's meltdown, which started in 2008?
S.M.: I don't think that you can have less regulation in the financial sector in this political environment. By that, I mean there's considerable discontent with the crisis that occurred in 2008, and what many believe is a weakness in regulations. That said, one of the dangers that exists is over-regulation, where you choke off business. The task is to find the happy medium between the two, and at this stage, I don't think we have the happy medium. We're talking about going back to the Glass-Steagall Act, which separated investment and commercial banking. The concern is in whose interest does the management work -- the customer versus the bank.
H.L.: So should the separation law be reinstated?
S.M.: I think we're got some degree of separation that has already occurred by a lot of banks which have spun off their proprietary trading operations. Also there's been a distancing between banks and hedge funds. The model that is being pushed is one where banks become public utilities -- becoming safe and boring and are only able to generate moderate profitability while providing dividends and peace of mind for depositors. That model provides safety, but provides less capital for economic innovation.
H.L.: What are the chances that the eurozone countries can stave off collapse, the way everything seems to be moving down?
S.M.: The Europeans have an incredibly challenging landscape. I don't think the European union comes to an end, but the euro is at risk. There is a very good chance that Greece leaves the euro. I think Spain needs more money, and a really big worry is Italy. Italy has about 2.1 trillion euros of debt, according to Bloomberg, and next year they have a hump of a payment, 232 billion euros, that must be refinanced. Greece may eventually be forced out, and will probably default. I think Spain will need a bigger bailout beyond the 100 billion euros needed to recapitalize its banks, and I think the European Central Bank will be forced to buy more Spanish and Italian sovereign debt to avoid a total meltdown.
What you're going to see is a deeper recession the rest of this year in Europe, and the Europeans will kick the can down the road as long as they can. Probably in 2013 they will have to make very hard decisions on the future of the euro. One option is a Northern European eurozone, or you end the euro. A third decision would be to stagger along, but that doesn't deal with the issues. None of those is very appealing. The last option is to keep everyone on board and hope the economy revives, but you'd be very hard-pressed by political concerns. It's all a slow-motion train wreck.
H.L.: What about China and concerns that its economy will have a hard landing?
S.M.: There is a lot of talk about China. I don't see it having a hard landing. It will have slower growth, which doesn't help global growth, and contributes to keeping it at a low level.
Disclosure: I am long AAPL.