Goldman Sachs analyst Brian Singer recently added EOG Resources (NYSE:EOG) as a top pick in the Exploration and Production (E&P) sector as well as adding it to "Americas Conviction Buy List". "Our coverage view on E&Ps is attractive," the analyst said, adding that he viewed EOG as a "bellwether" E&P stock as the company has a superior combination of production growth, returns and free cash flow. "EOG can continue to extend horizontal technology into both new oil and North American/international natural gas plays. The shares do not assume enough value for this or recent success in the Bakken/Barnett Shale," he said.
It is significant that Goldman is outlining the potential of its 320,000 net acres in Bakken when EOG has more than 25 other significant areas that they are actively exploring or producing in (see map below).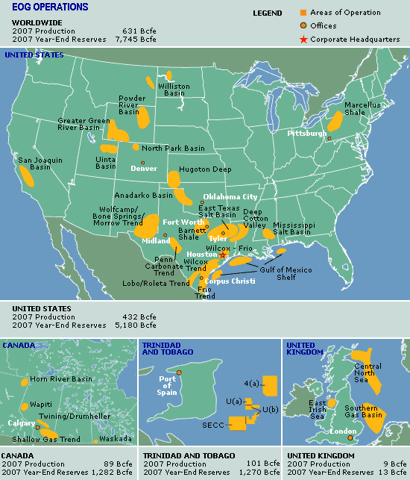 With a forward PE of approx 14, EOG could have lots of room to run. It has formed a base in the $125-$130 range and is currently trading under its 20 and 50 day moving averages closing at $130.31 on June 13th.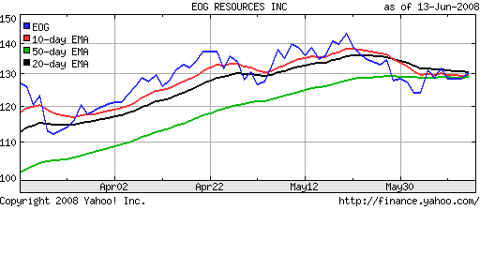 Disclosure: none