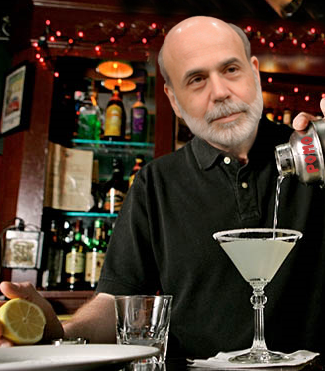 The only news that mattered to the algos and HFTs were nuggets of more QE found in FOMC Minutes released just in time for the 2:15 Buy Program Express to leave the station. More money printing is inflationary and stocks can inflate too so let's not kid ourselves. Perhaps the so-called "smart money" has been buying stocks in anticipation of this kind of pro-QE3 news; frankly, they would have little other reason to buy this market. Other than Apple (NASDAQ:AAPL) which seems to have become "the market" little else is exciting or stimulative.
Meanwhile in the eurozone Spain has found implementing austerity measures to be…well, difficult. Greek Prime Minister Samaras is making the rounds of eurozone governments pleading his case for a two-year extension for austerity reforms. Samaras stated that reforms could be fully implemented by (where will any of us and he be by then?) 2020. Germans have stated they will abide just a little tinkering in that regard.
Much was made early Wednesday regarding Japan's poor trade deficit (-$6.5 billion) which was caused by weak demand from the eurozone and China. (No surprise there methinks.) After seeing this data Fed Governor, and super money printer, Evans called the report "awful" so we know which way he's leaning.
The NAR (National Association of Realtors), after hitting the send button 30 minutes before schedule, reported Home Sales rose (4.47M vs 4.5M expected & prior 4.37M). Summer should be a good time for sales one would think and most realtors in our neck of the woods (New England) are busy.
Stocks were weaker early until the algo driven buy programs hit the tape after the FOMC Minutes revealed a few nuggets of QE. Market sectors moving higher besides were homebuilders (NYSEARCA:ITB) once again.
Volume was only slightly higher as program trading increased after the Fed release. Breadth per the WSJ was negative.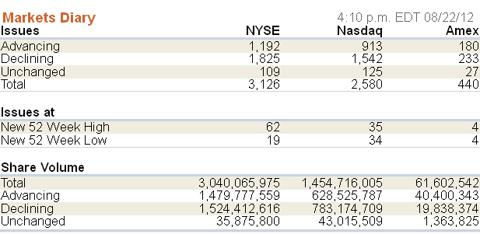 Click to enlarge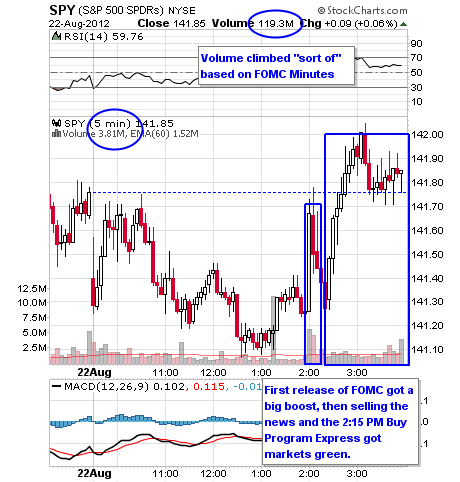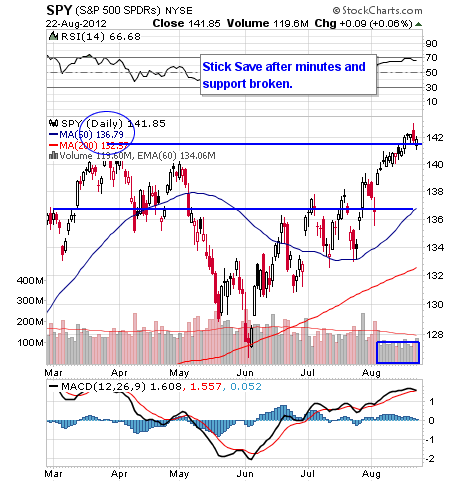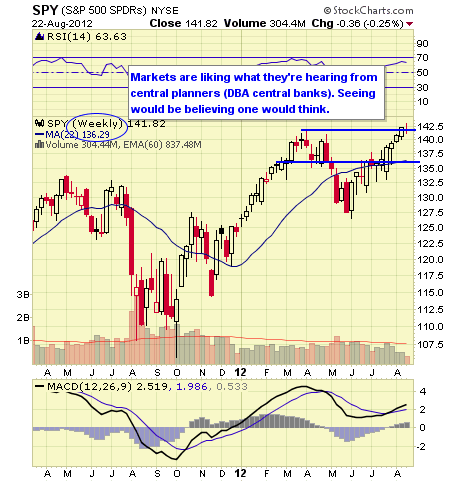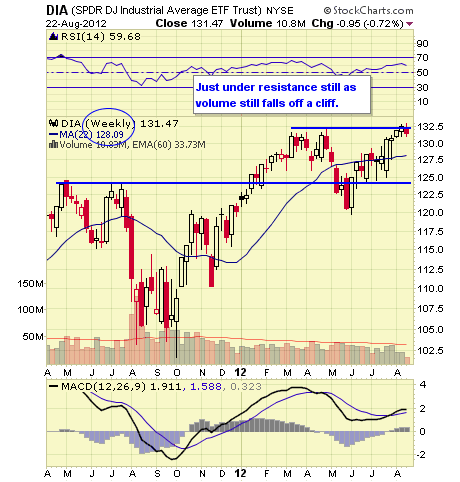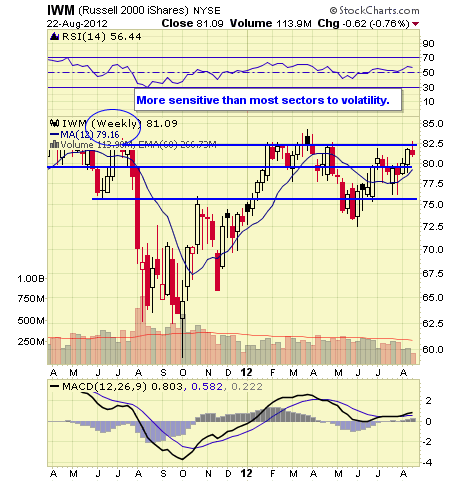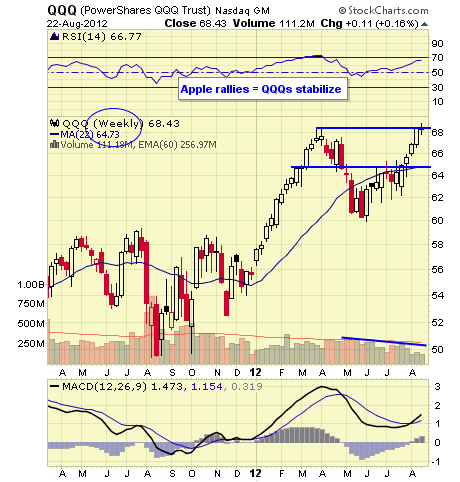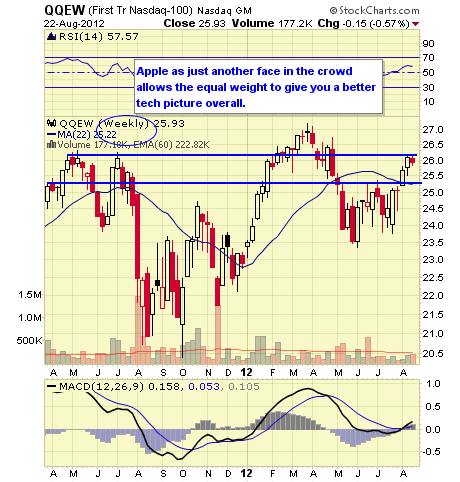 Continue to U.S. Sector, Stocks & Bond ETFs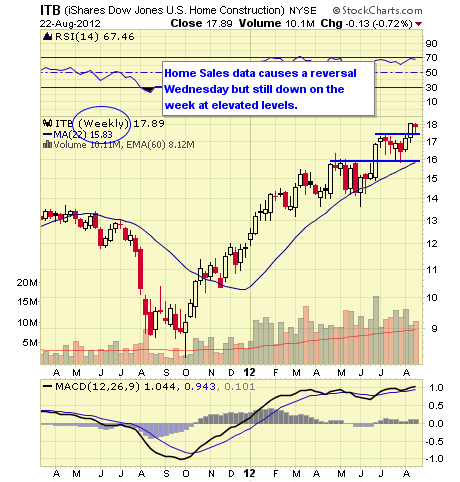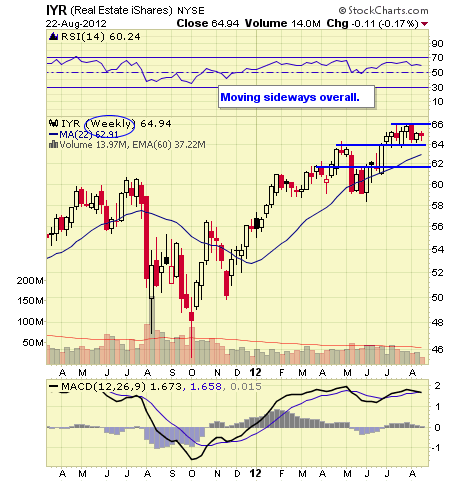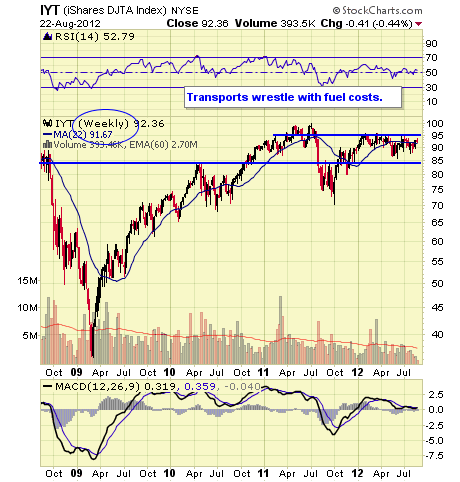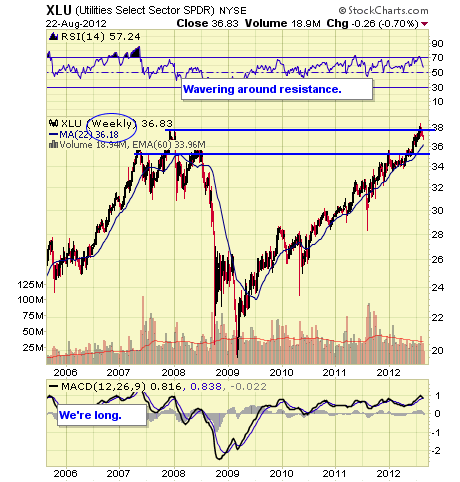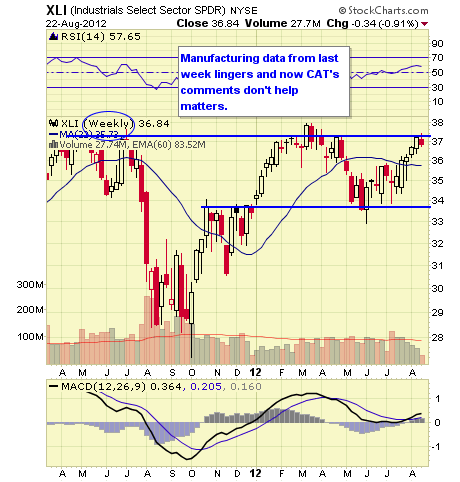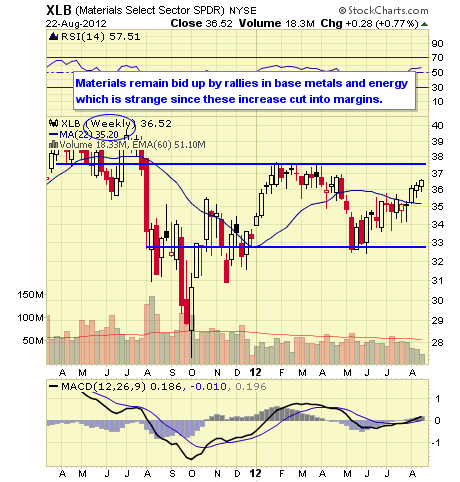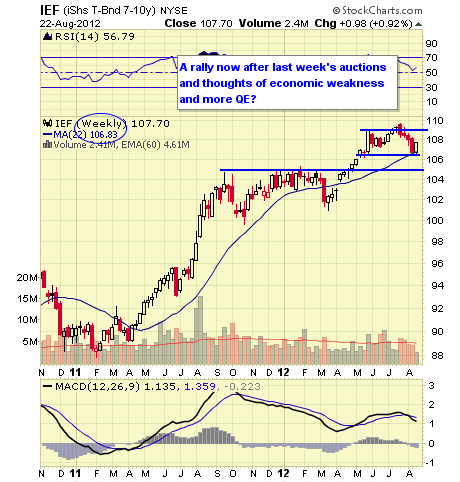 Continue to Currency & Commodity Market ETFs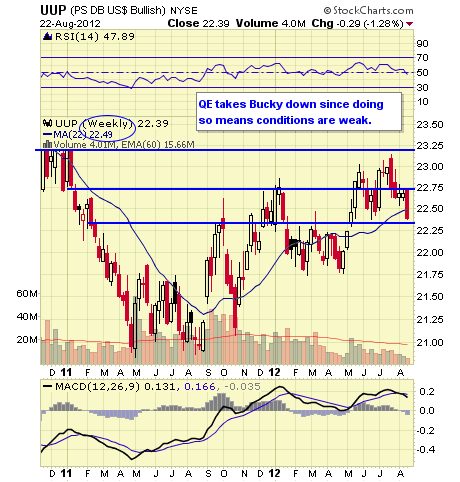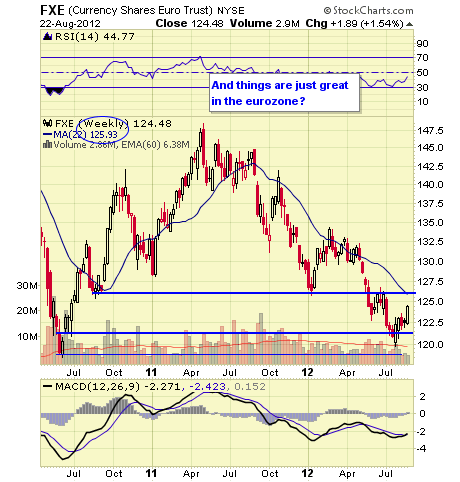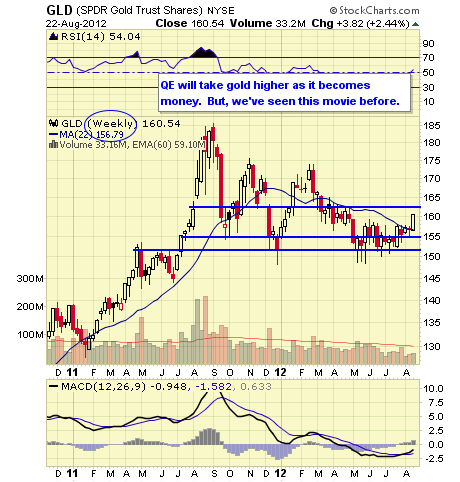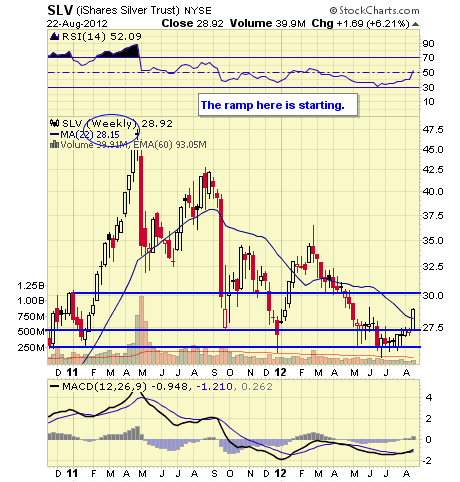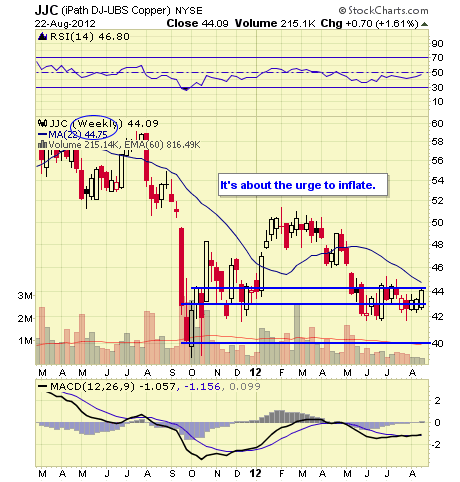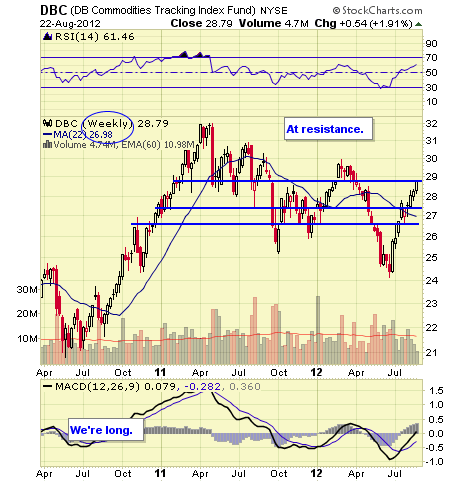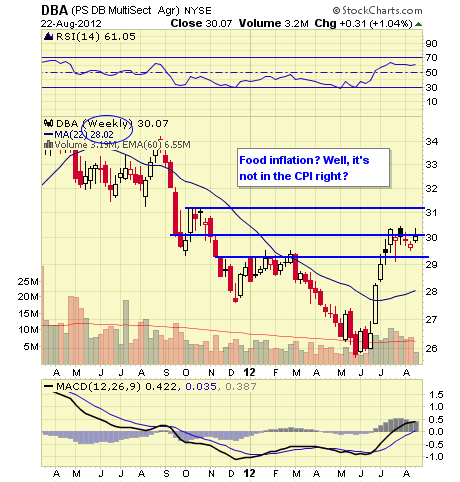 Continue to Overseas Sectors & ETFs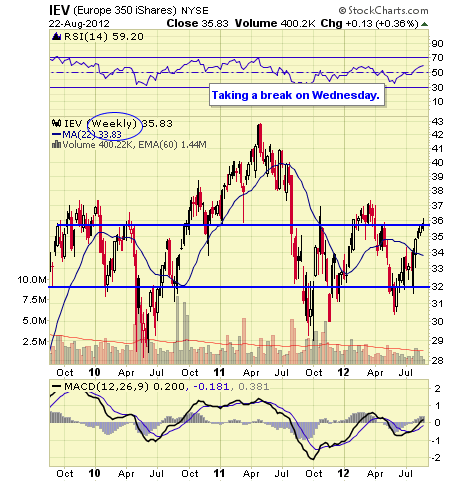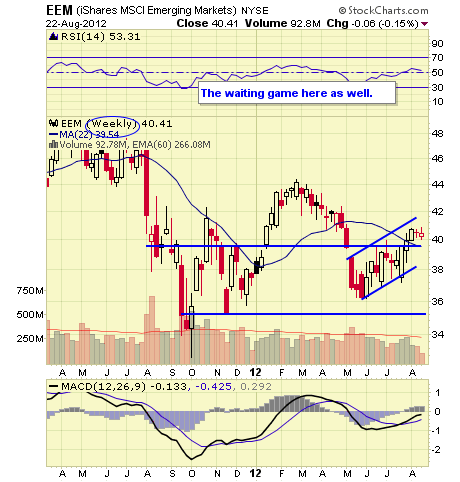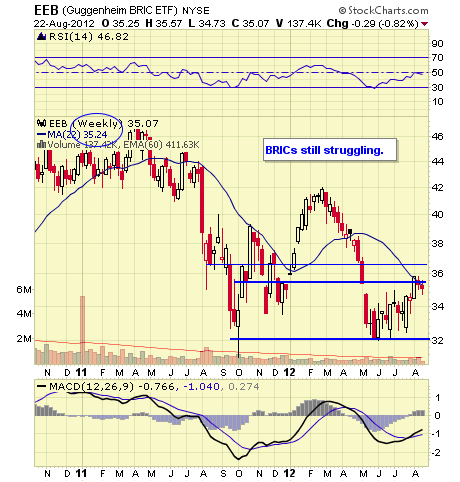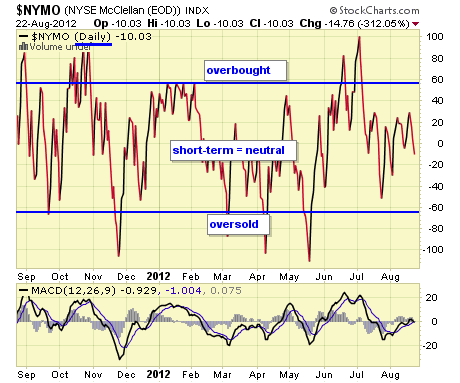 The NYMO is a market breadth indicator that is based on the difference between the number of advancing and declining issues on the NYSE. When readings are +60/-60 markets are extended short-term.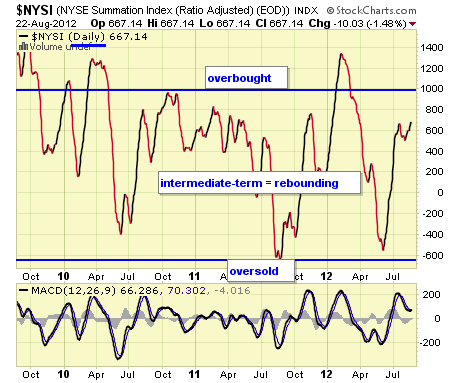 The McClellan Summation Index is a long-term version of the McClellan Oscillator. It is a market breadth indicator, and interpretation is similar to that of the McClellan Oscillator, except that it is more suited to major trends. I believe readings of +1000/-1000 reveal markets as much extended.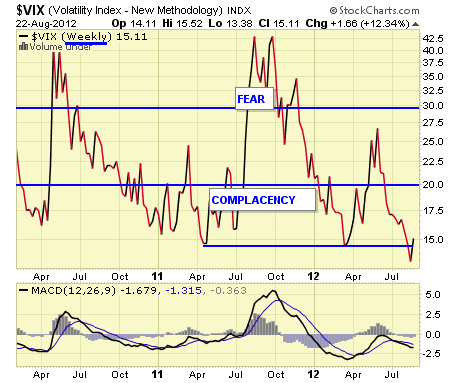 The VIX is a widely used measure of market risk and is often referred to as the "investor fear gauge". Our own interpretation is highlighted in the chart above. The VIX measures the level of put option activity over a 30-day period. Greater buying of put options (protection) causes the index to rise.
If it's Thursday it must mean Jobless Claims again but wait, there's more…PMI Manufacturing Index Flash, Bloomberg Consumer Comfort Index, New Home Sales and FHFA House Price Index. That'll give them some things to chew on.
Given the hype in waiting for QE the reaction today was expected but overall rather muted from the FOMC Minutes.
I would say investors for the most part are either in Apple or on the sidelines waiting for something real from TPTB. This could occur from the Jackson Hole confab, the ECB on September 6th, or the Fed on September 22nd.
Disclaimer: The ETF Digest maintains active ETF trading portfolio and a wide selection of ETFs away from portfolios in an independent listing. Current "trading" positions in active portfolios if any are embedded within charts: Lazy & Hedged Lazy Portfolios maintain the follow positions: VT, MGV, BND, BSV, VGT, VWO, VNO, IAU, DJCI, DJP, VMBS, VIG, ILF, EWA, IEV, EWC, EWJ, EWG, & EWU.
The charts and comments are only the author's view of market activity and aren't recommendations to buy or sell any security. Market sectors and related ETFs are selected based on his opinion as to their importance in providing the viewer a comprehensive summary of market conditions for the featured period. Chart annotations aren't predictive of any future market action rather they only demonstrate the author's opinion as to a range of possibilities going forward.
Disclosure: I have no positions in any stocks mentioned, and no plans to initiate any positions within the next 72 hours. I wrote this article myself, and it expresses my own opinions. I am not receiving compensation for it (other than from Seeking Alpha). I have no business relationship with any company whose stock is mentioned in this article.