This earnings season was dissapointing and one of the worst we had since 2009. A very low number of companies beat earnings this season. While this was a poor quarter for many companies, the stock market still rose and the S&P (NYSEARCA:SPY), Nasdaq (NASDAQ:QQQ), and Dow (NYSEARCA:DIA) are trading at one-year highs.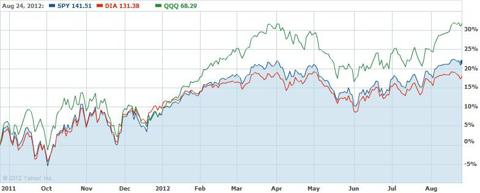 We are finally beginning to see earnings and revenue growth flatline for the S&P 500. It seems that the markets may be inflated and there is a likely chance that the indices will need to fall in order to match growth projections.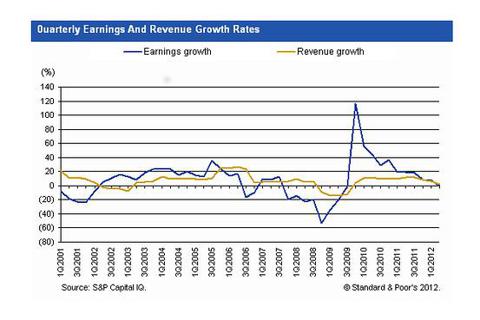 There are some major events occurring soon that could cause the markets to experience a significant downturn. One of the major issues is the fiscal crisis we are currently experiencing. Goldman Sachs (NYSE:GS) has just told its clients to get out of stocks before an event like this hits. Goldman is projecting a 12% drop in the S&P, with a price target of 1250.
Not only are these events going to negatively impact the markets, but the other issue is that the markets may already be at fair value. Many researchers are saying that S&P is already trading close its fair value of 1,500. Any major bad news could cause the equity markets to collapse significantly.
Investors should be happy with the returns they have seen so far, especially after experiencing such a poor earnings season. I urge investors to sell a reasonable portion of their holdings. The market seems to be inflated and we don't know what events are to come. Its better to take some profit at this point, then to not take any.
Disclosure: I have no positions in any stocks mentioned, and no plans to initiate any positions within the next 72 hours. I wrote this article myself, and it expresses my own opinions. I am not receiving compensation for it (other than from Seeking Alpha). I have no business relationship with any company whose stock is mentioned in this article.