<< Return to page 1- Holding Support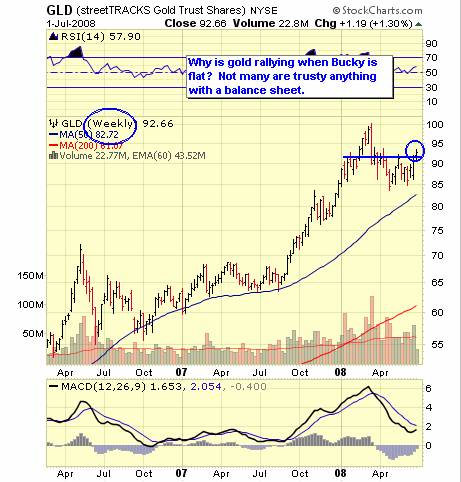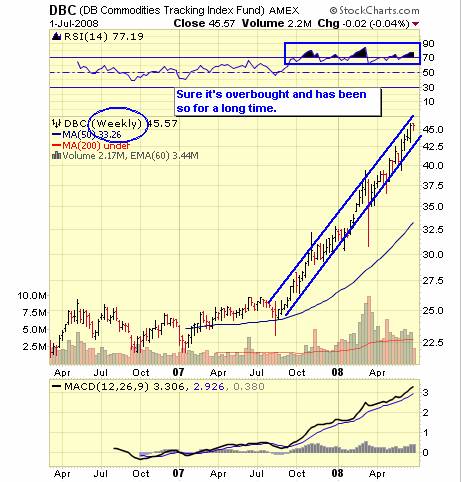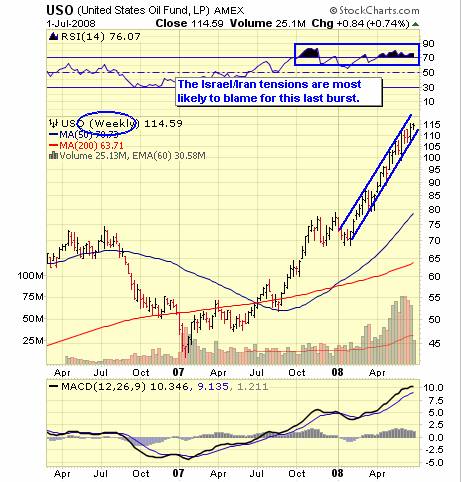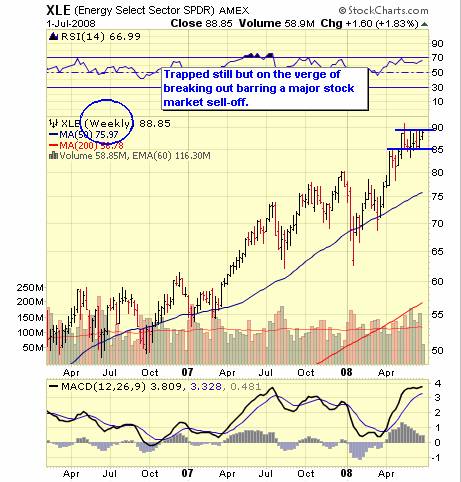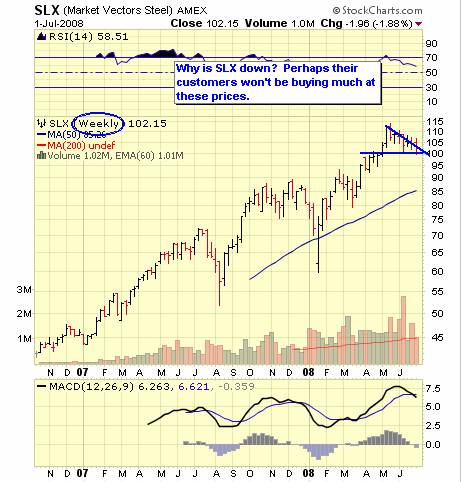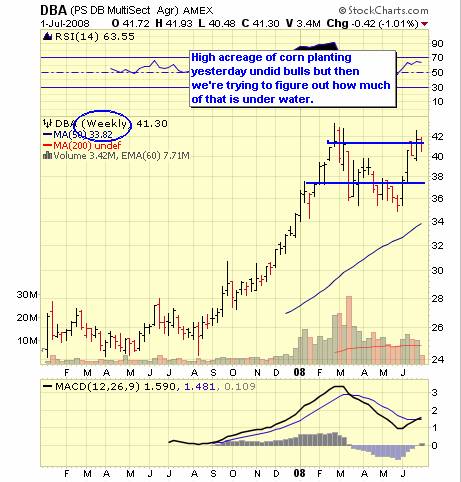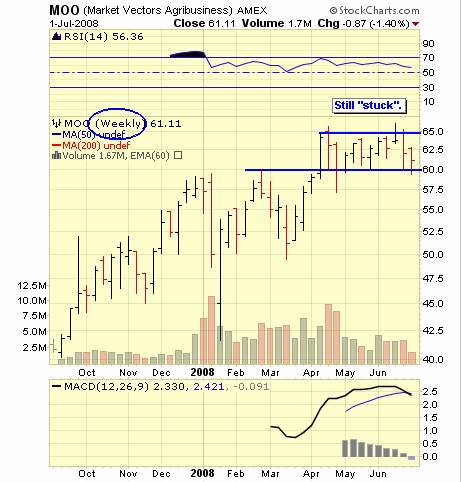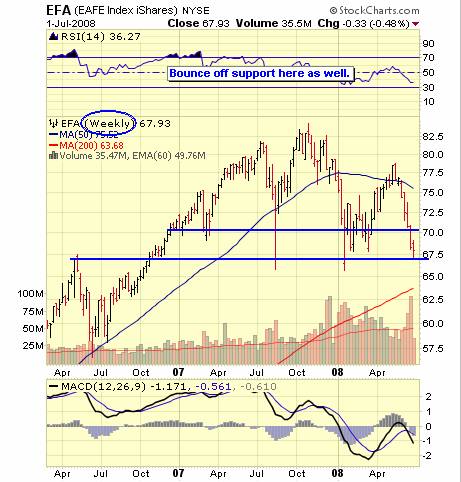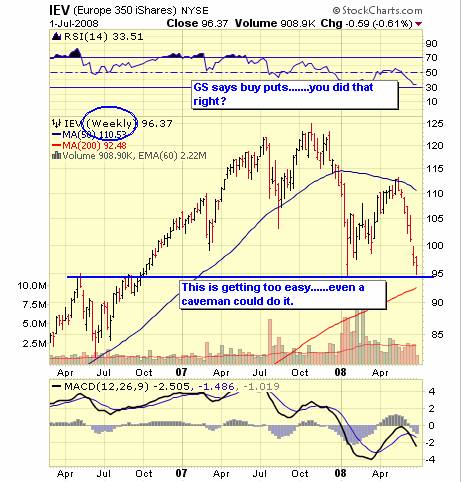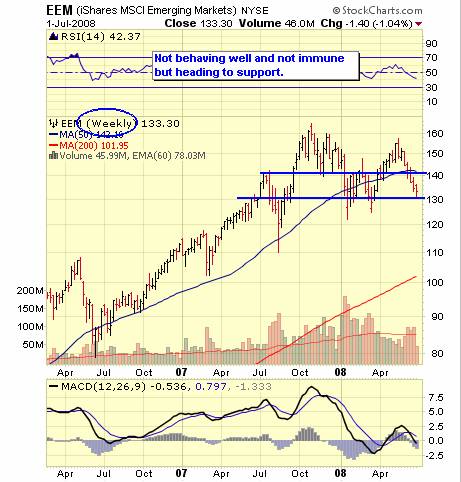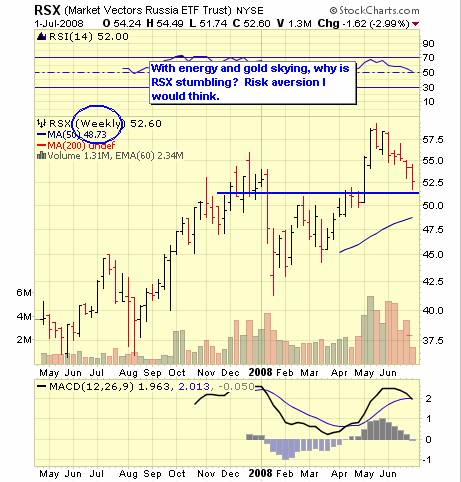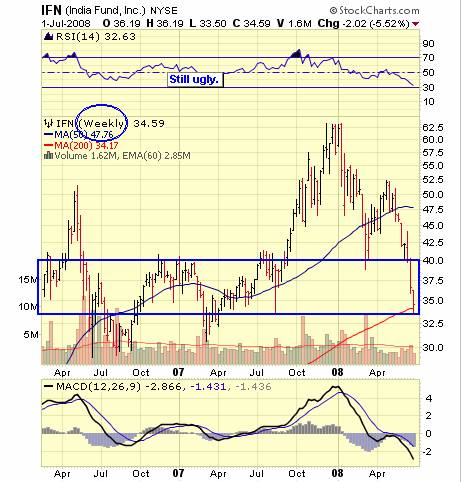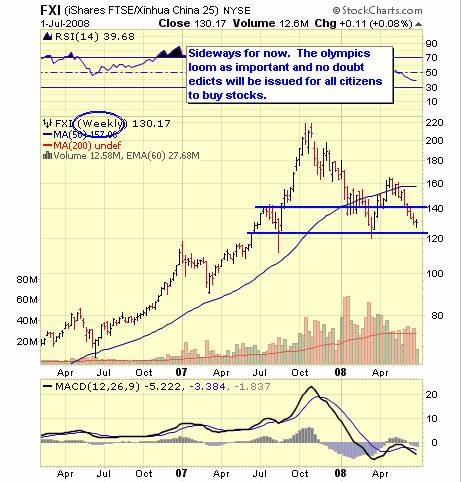 Based on mail and other feedback I'd say many are on vacation already. The July 4th holiday is upon us and trading volume will start to slacken by Wednesday afternoon no doubt.

Many equity markets bounced at support levels as if orchestrated from on high and many claim that's the source of Tuesday's rally. For me, I just think it's as simple as a rally off support with markets short-term oversold.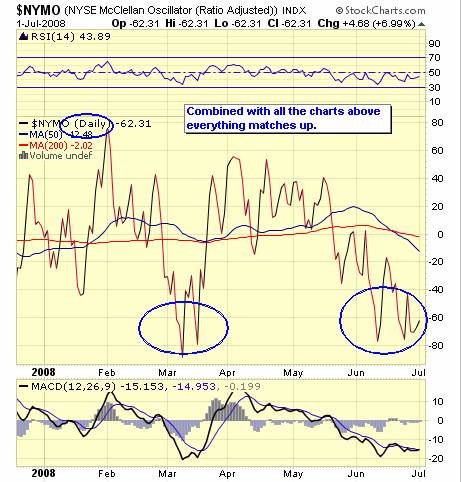 Have a pleasant day.

Disclaimer: Among other issues the ETF Digest maintains long or short positions in SPY, IWM, QQQQ, XLY, XLB, IYR, DBA, EFA, IEV, EEM, EWZ and FXI.