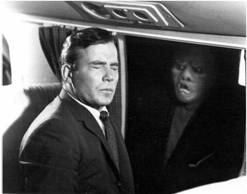 "There's something on the wing!"

You know you're old when you're posting an image from "The Twilight Zone". But this is from a famous episode featuring William Shatner where he tried to tell the flight crew that there was something horrible on the wing and they didn't believe him.

This is to suggest there's something bad about to happen. Maybe it's GM (NYSE:GM) or not. But, when oil prices rose in 1990 we got a signal to buy in late June as prices broke out inexplicably. Supply was good and oil had been locked in a trading range. Most traders were reluctant to take a fresh new long trade from a fundamental view. But, the market was telling us--"something's up, and it ain't good". Sure enough a little over a month later Iraq invaded Kuwait and the news others already knew became obvious.

I'm sensing "something's up" now with energy and it isn't just supply/demand data.

Given the current volume it's hard to imagine anyone's taken off for the Hamptons just yet. But, as you can imagine volume remains heavy [too heavy for Yahoo Finance to calculate] while breadth is decidedly negative.
click to enlarge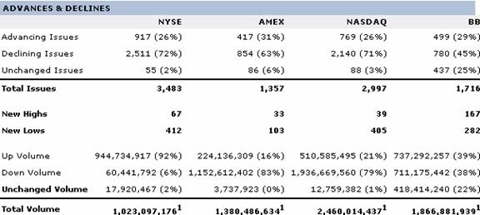 Click to enlarge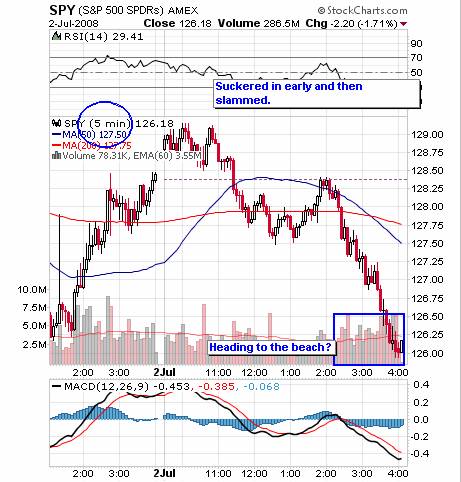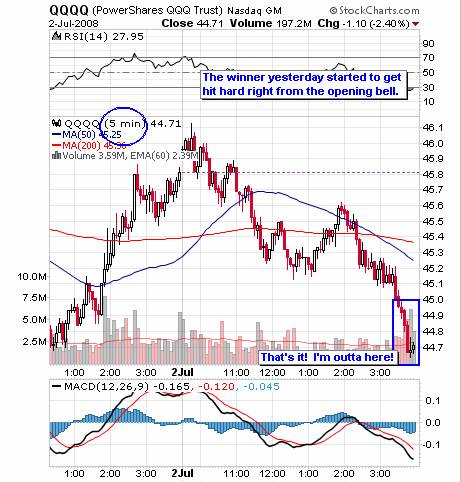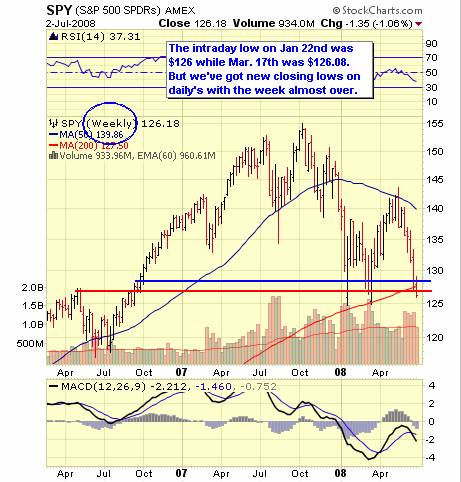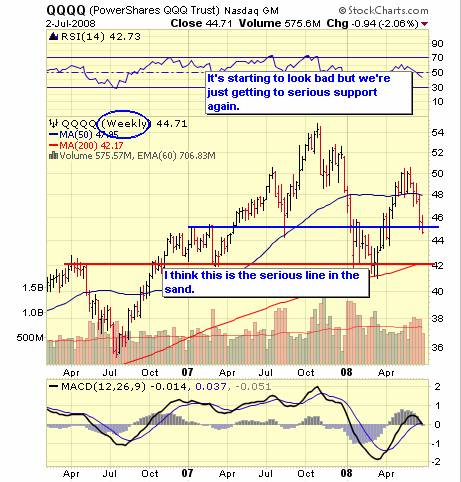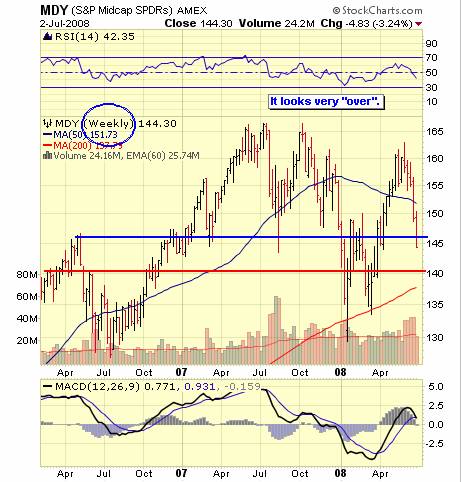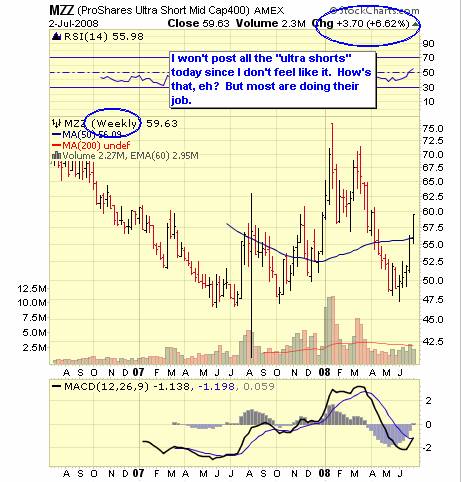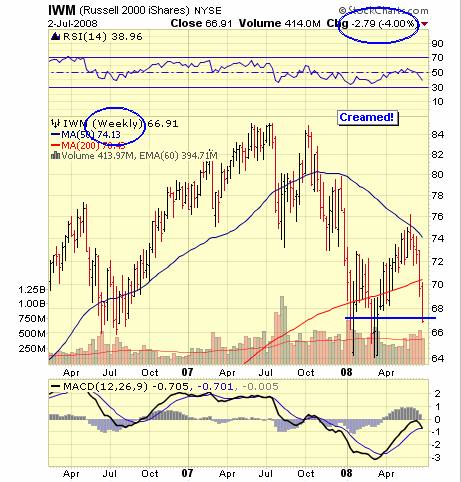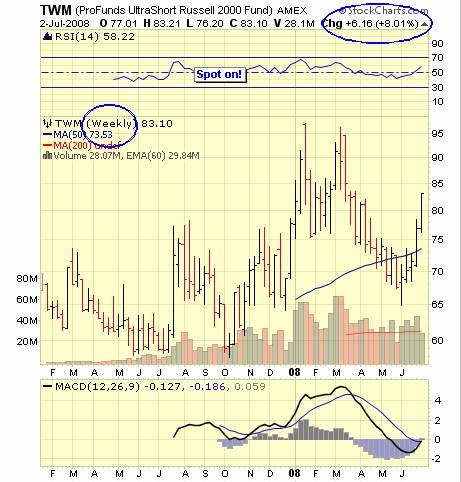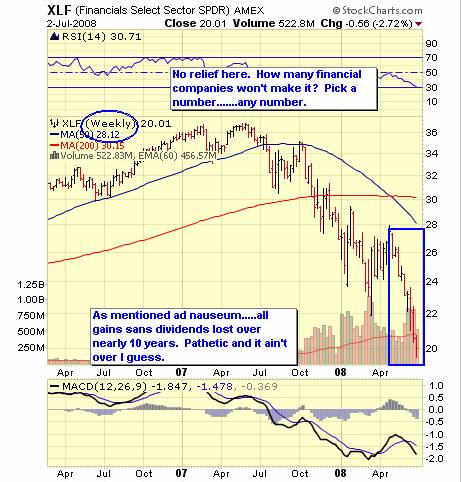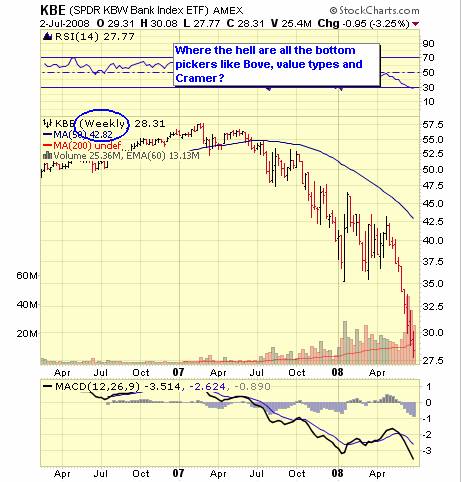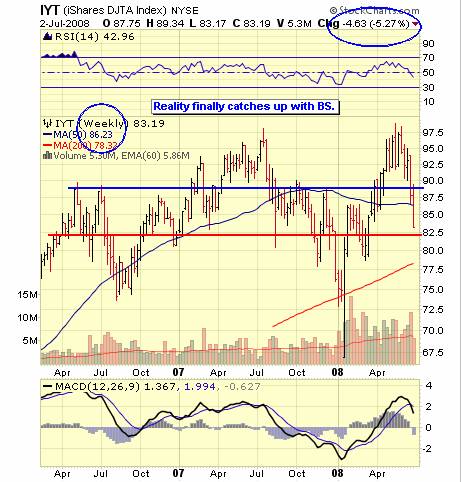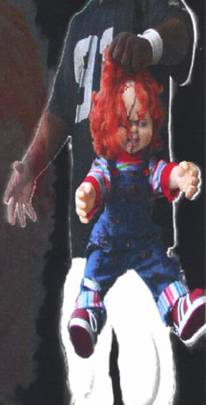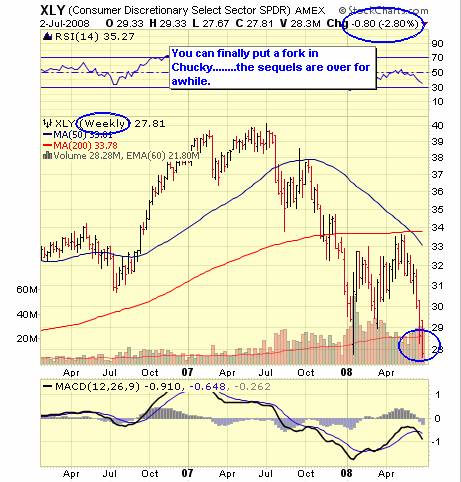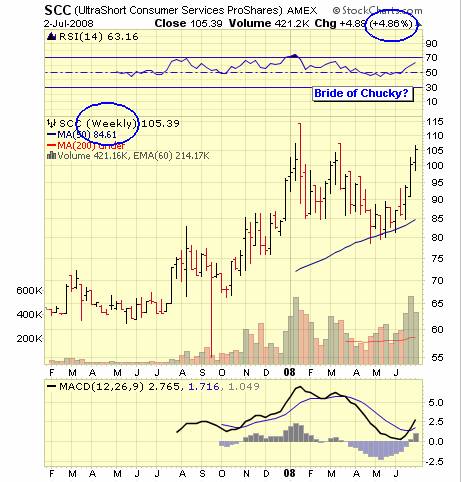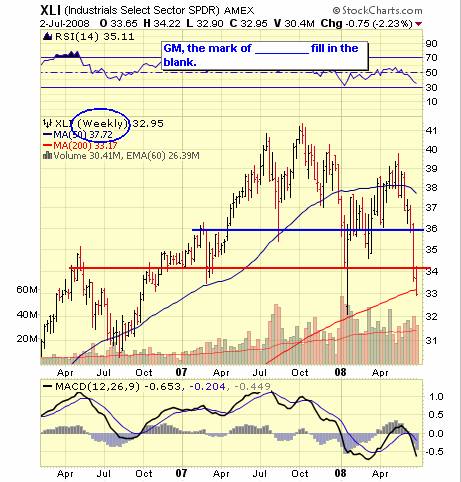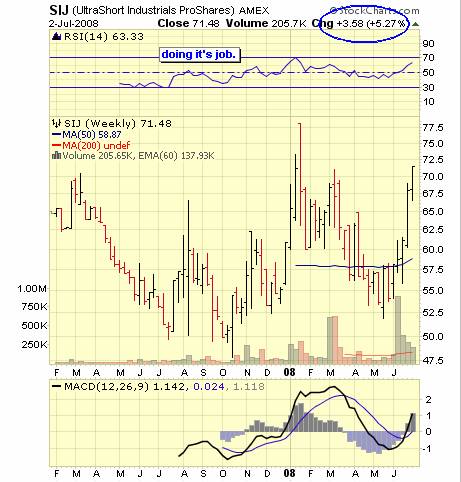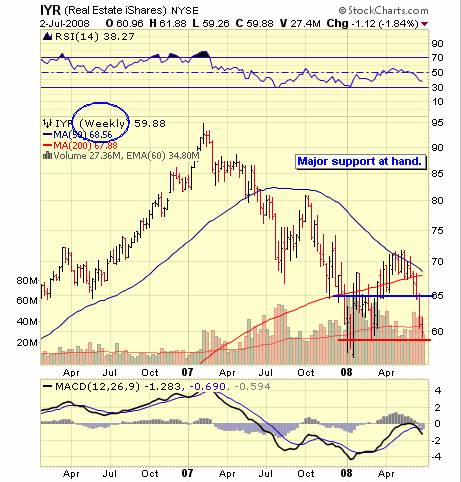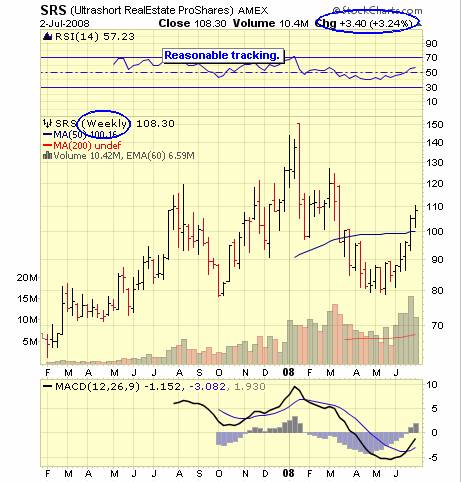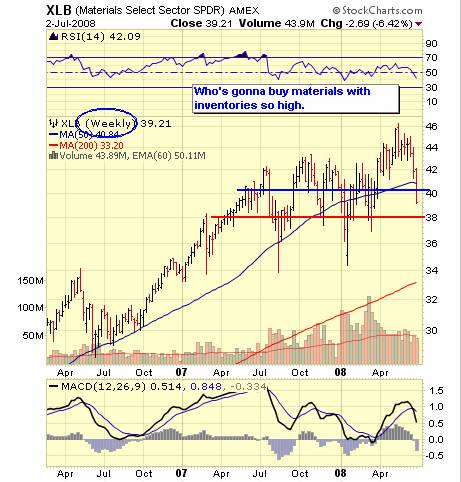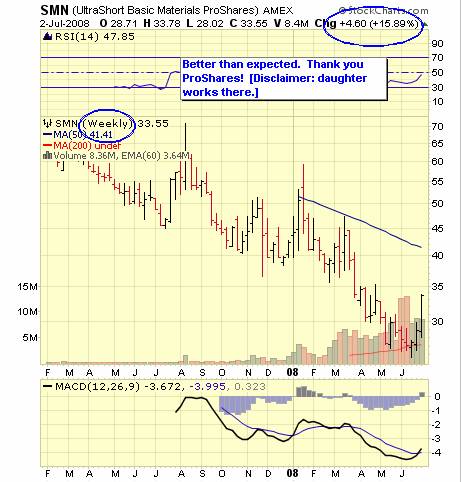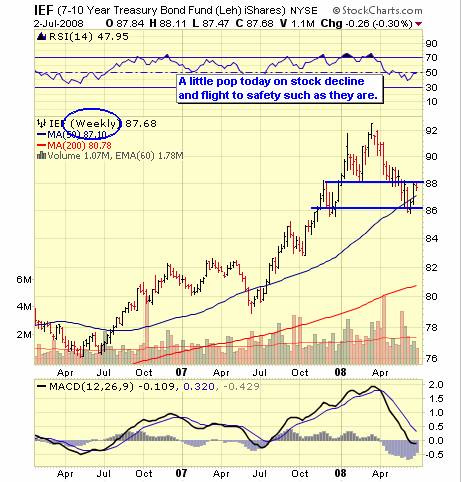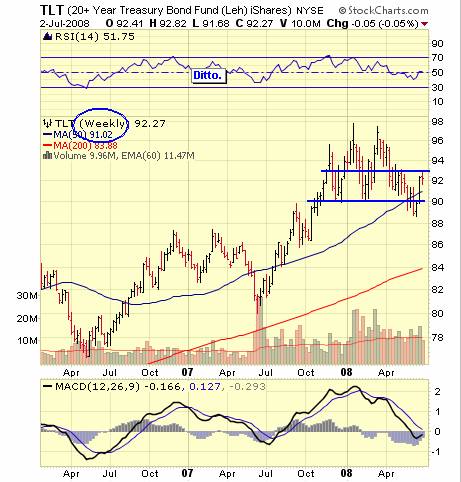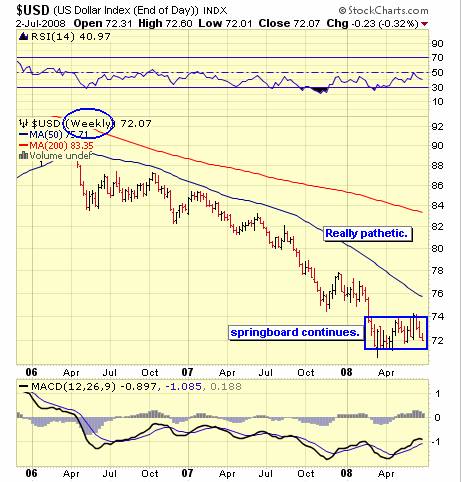 Go to page 2 - Commodities, Emerging Markets >>

Comment on this article >>