<< Return to page 1 - Running of the Bears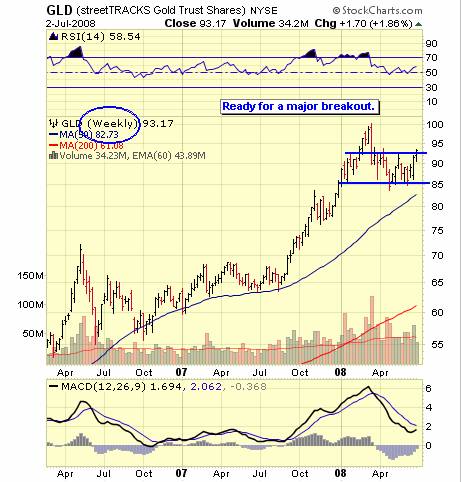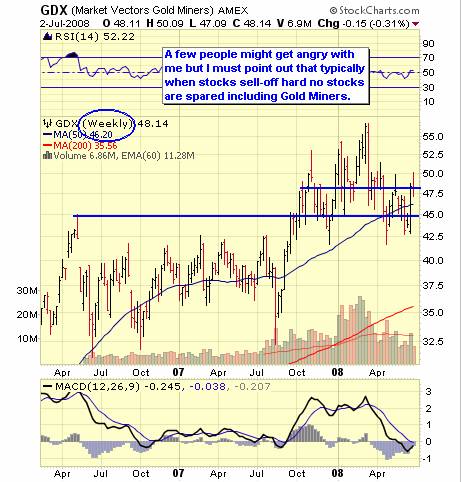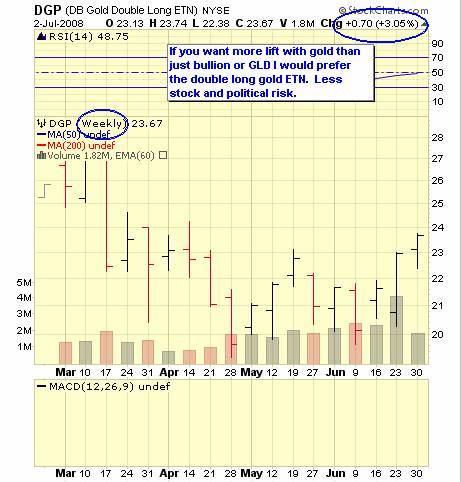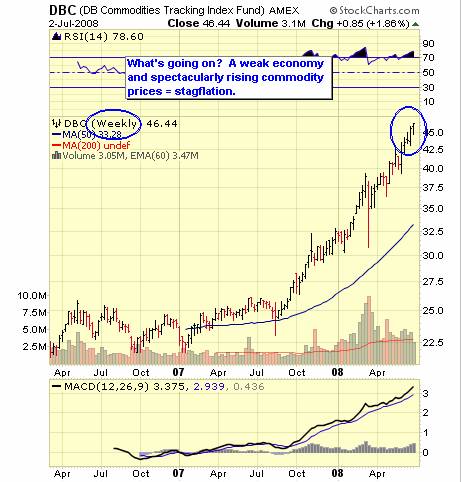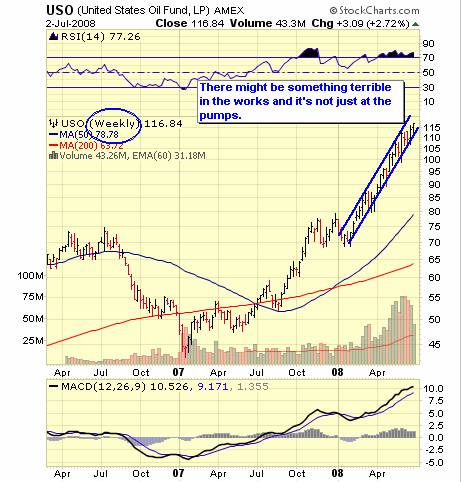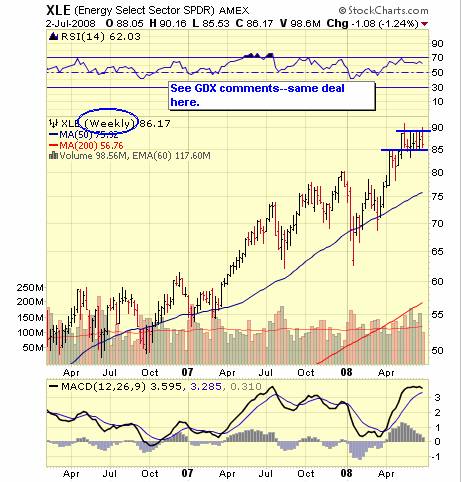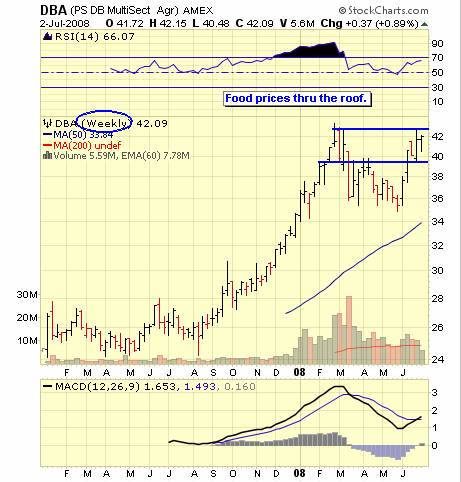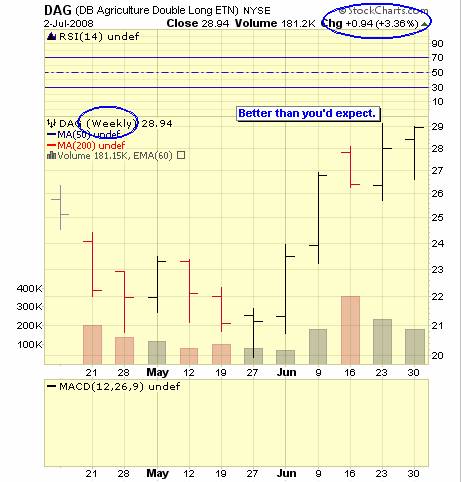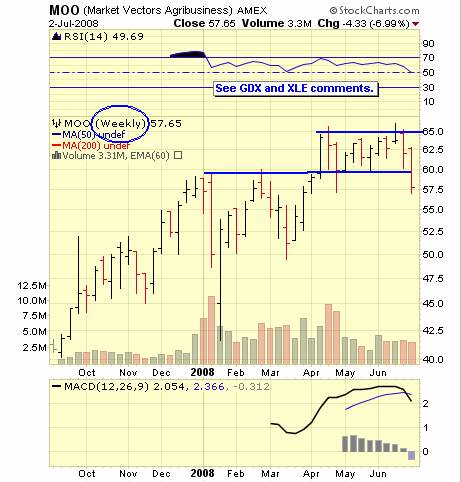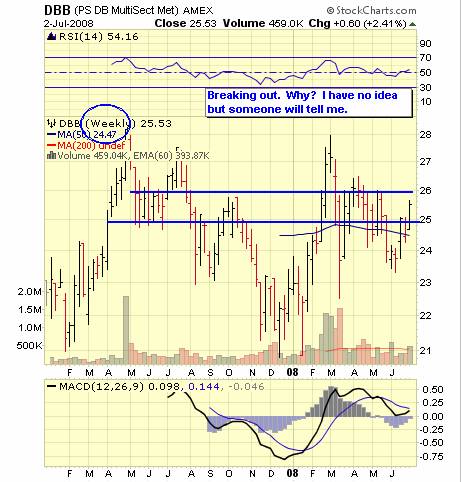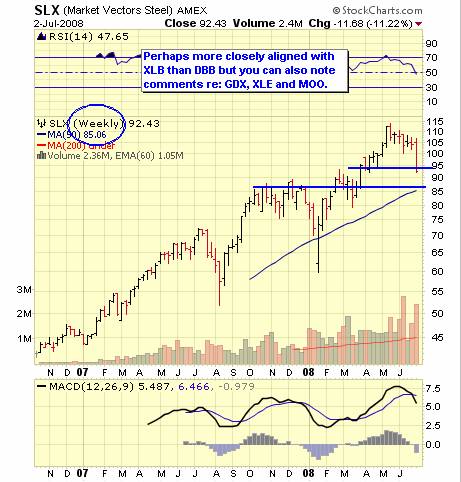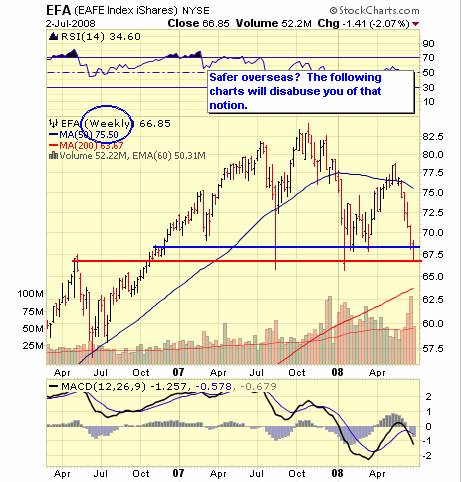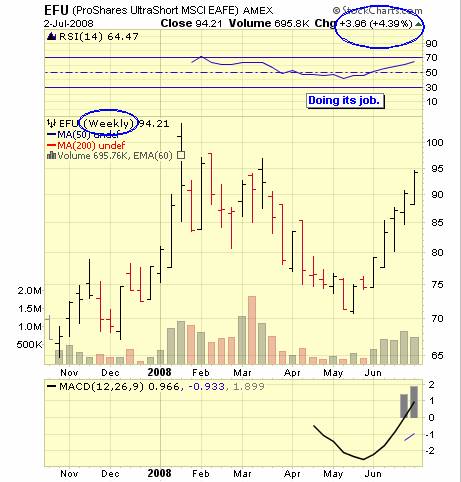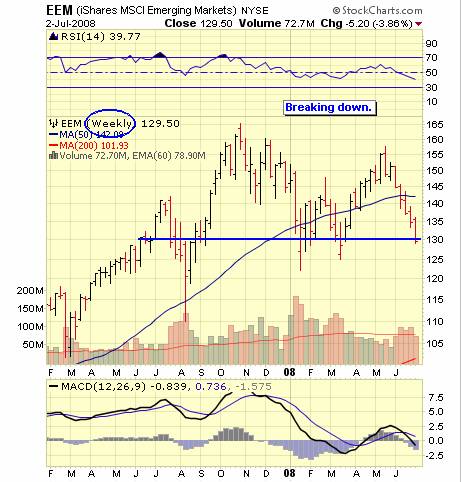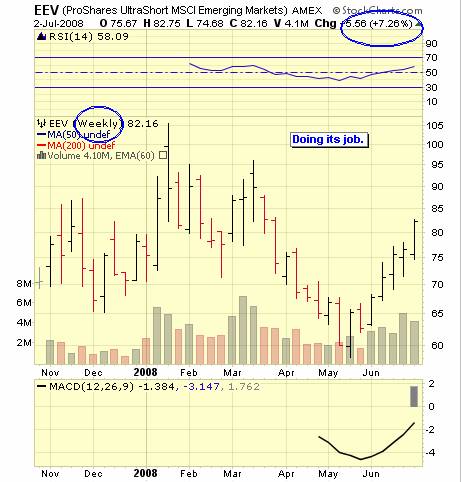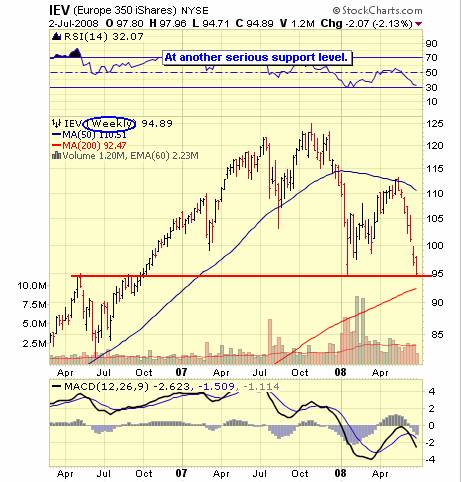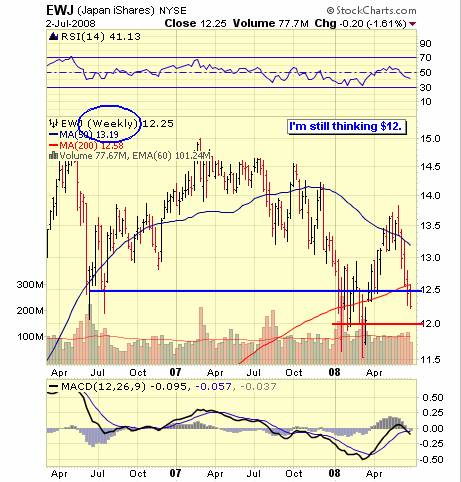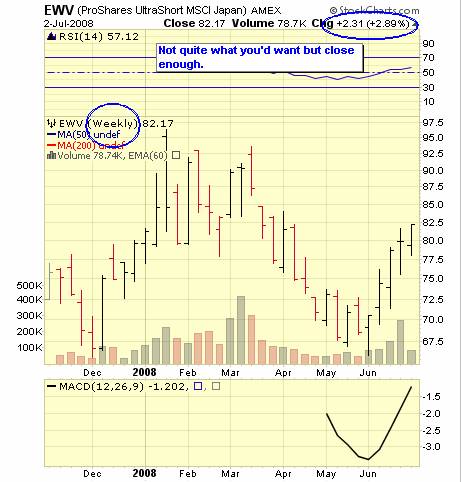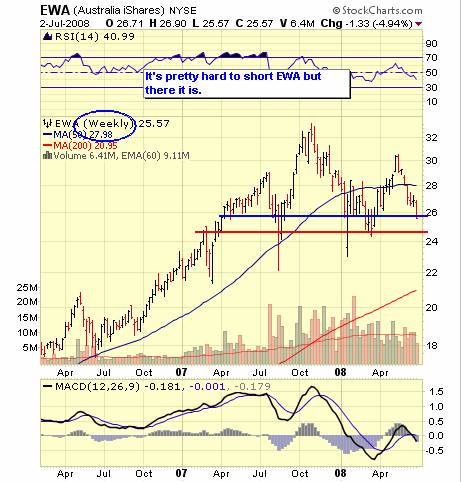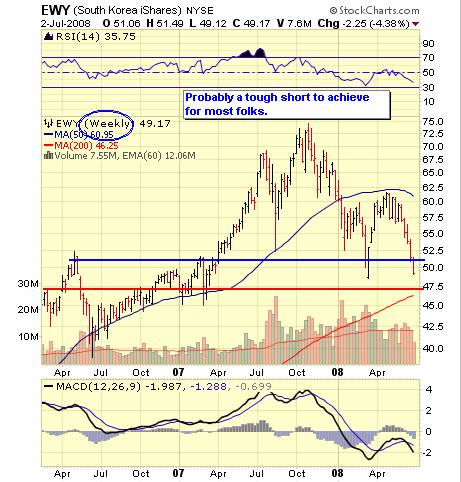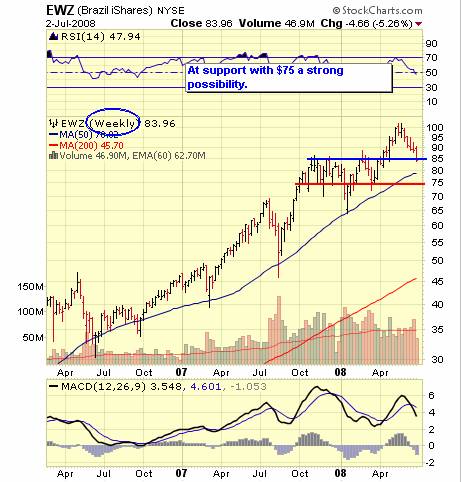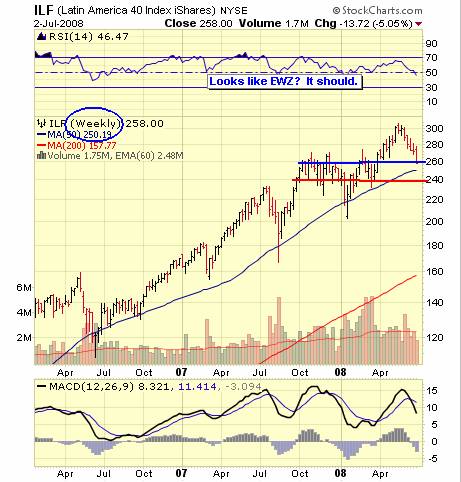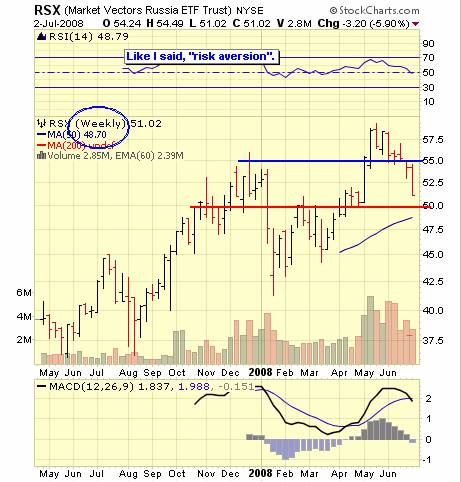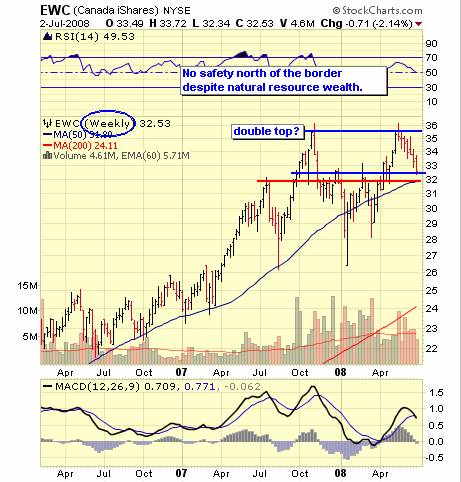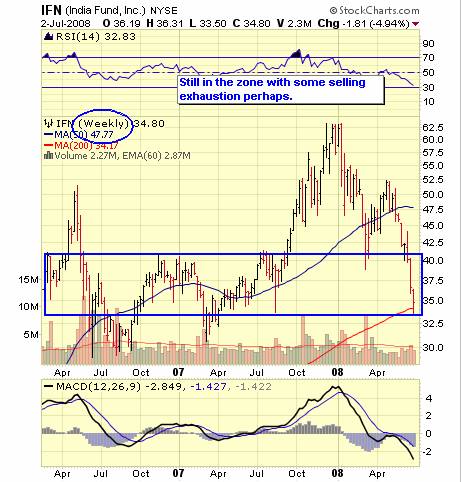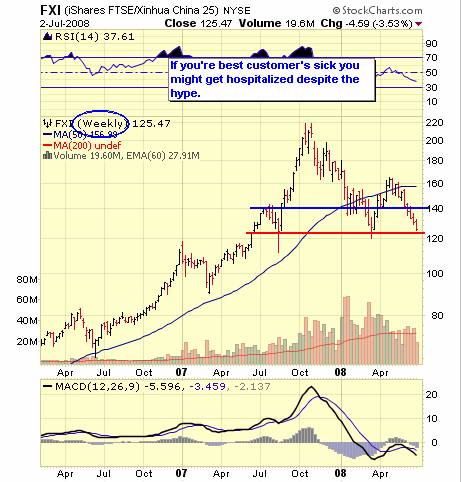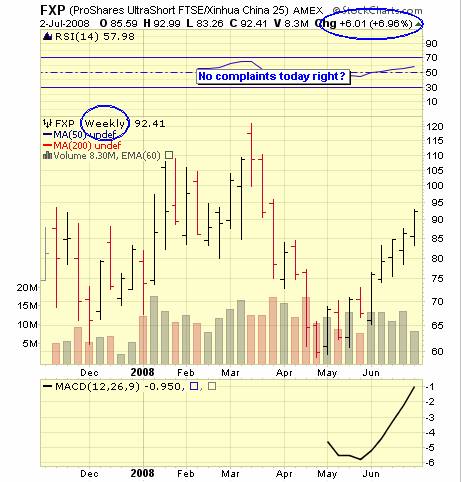 Every bear market has its causes and ultimate signature--this one won't be any different. How long will this condition last? I haven't the foggiest.

Bulls shouldn't be too quick to jump on "values" and bears shouldn't be doing any victory laps until they close their shorts and tally-up their gains if any.

Are markets oversold? Sure. And they can stay oversold for longer than most can imagine. Nevertheless you should expect vigorous countertrend rallies at any time.

Dependent on market conditions today I may only post Part VI of my ongoing "Dawn of a New Era" essay begun in 2003.

Have a pleasant day and holiday in any event.

Disclaimer: Among other issues the ETF Digest maintains long or short positions in SPY, SDS, MDY, MZZ, IWM, TWM, QQQQ, QID, XLY, SCC, XLI, SIJ, IYR, SRS, XLB, SMN, DBA, DAG, EFA, EFU, EEM EEV, IEV, EWJ, EWV, EWA, EWY, EWZ, EWW, ILF, FXI and FXP.