By Jean Folger
Aluminum appears on the period table of elements as part of the ordinary metals group. At one point, aluminum was considered a noble metal along with gold and silver: Napoleon III supposedly served his most prominent guests on aluminum plates. Today, aluminum is light and strong enough to be used in a variety of applications, yet inexpensive enough to be in every kitchen.
Aluminum is the most abundant metallic element on Earth but is too reactive to occur as a free metal in nature. Instead, it is found combined in more than 270 minerals including bauxite, the chief source of aluminum. Bauxite is found primarily in Australia, Brazil, Guinea, China, Jamaica and India. Through a reduction process, four tons of bauxite can produce one ton of aluminum. The primary advantage that aluminum holds over steel is that aluminum does not rust; rather, when it is exposed to air, it protects itself with a thin layer of corundum - one of the hardest known substances, and harder than the aluminum itself.
The largest producers of aluminum include China, Russia, North America and Australia. A prominent company in the aluminum industry is Alcoa (NYSE:AA) which, in addition to mining, also refines, smelts, fabricates and recycles aluminum.
Price Drivers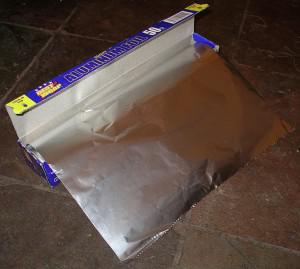 Transportation is the most important sector for aluminum is one of the largest drivers of aluminum demand. The increased need for fuel-efficient vehicles has increased the demand for aluminum, which offers a 55% weight savings over equivalent steel in automobile manufacturing, while matching or exceeding crashworthiness standards. Aluminum's strength and weight also makes it an ideal building material for trains, ferries and tractor-trailers.
Emerging market demand, such as China and India, also has a significant impact on aluminum prices. China currently represents about 40% of the world's aluminum consumption, and its demand is expected to increase 8% to 10% each year over the next five years. Global aluminum supplies, which Alcoa forecasts will be at a deficit for 2012, could cause prices to rise (see also 25 Things Every Financial Advisor Should Know About Commodities).
Aluminum ETFs
While physical exposure to aluminum is not possible at this point, investors can trade futures contracts on aluminum and trade stocks of companies actively engaged in some aspect of the aluminum industry. In addition, a small selection of exchange-traded products is available to investors wanting aluminum exposure.
The Value of Aluminum
Though once considered more valuable than gold, aluminum is the most abundant metal found in Earth's crust. Aluminum is widely used in construction, packaging and transportation, and its demand is expected to increase in emerging market economies. No physically backed ETF exists yet for aluminum; however, this may change in the future and would likely affect aluminum prices if and when it comes to market.
Disclosure: No positions at time of writing.