By Steven Orlowski
The Labor Day holiday is approaching in the United States. Many Wall Street professionals have been vacationing for a good part of August, and their return is often expected to bolster volume and be a potential catalyst for higher prices — including emerging market ETFs?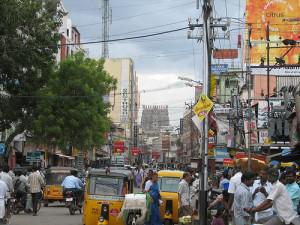 India's EPI ETF is down 11% for the summer.
The following series of charts compares the BRIC emerging market ETFs to the S&P 500. With the presidential election looming, the anticipation of the U.S. 'fiscal cliff' at year's end, and a general malaise in economies around the world — volatility has been the constant. Emerging markets have been lagging U.S. stock markets, although the performance in developed markets has not been inspiring.
I've charted the summer with a lead in from May. The first chart below is the S&P 500 compared with EEM, the iShares MSCI Emerging Markets Index ETF (NYSEARCA:EEM). Both the S&P 500 and EEM slid downward into early June.
Despite the pre-summer sell-off the S&P 500 has rallied nicely, regaining all of the 9% decline and standing today essentially where it was in early May. EEM has not fared as well. While its initial decline mirrored the S&P 500, its recovery has not. EEM slid by about 12% from May into June and has recovered slightly, but is still down about 7%.
Taking the BRIC countries individually we see similarities between EEM and the respective country ETFs. EWZ, the iShares MSCI Brazil Index ETF (NYSEARCA:EWZ) fell in the early summer from $60 per share to as low as $49. It has recovered slightly from that 20% loss but is still down about 13%
Russia, as represented by the Market Vectors Russia ETF Trust (NYSEARCA:RSX) fell by approximately 23% in the early summer. The ETF has recovered fairly well, trading today at about $27 per share, down only 10%.
India follows suit as well, however with a bit more volatility. Here I've charted the WisdomTree India Earnings Fund ETF EPI. EPI initially sold off and lost about 16.5%. It then rallied to about $17.75 per share (the purple circle) shrinking the summers losses to only 4%. Unfortunately since then it has experienced additional volatility and at $16.50 still has a loss of approximately 11%.
Finally China, represented by the iShares China 25 Index Fund (NYSEARCA:FXI), was at its worst down about 16%. It too has recovered a bit, but is still down 13%.
Unfortunately trailing the S&P 500 has been the story for some time now with the BRIC countries. The concern for investors in emerging market ETFs if this trend continues, is what happens to these economies and emerging market ETFs if the U.S. and S&P 500 fail to advance any further. A sell-off in the S&P would presumably drag emerging market ETFs down further. On a short term basis this is what an investor should be planning for. If things turn out better than expected that is always fine. If not, short term losses could easily increase in emerging market ETFs