I want Nokia (NYSE:NOK) to succeed. I can't help myself. Heck, just yesterday I confessed my long standing crush for Palm and my ongoing anger at Hewlett (NYSE:HPQ) for shelving it.
But, the Lumia isn't likely to do much other than carve a niche for Nokia.
Why Nokia decided to leapfrog Apple (NASDAQ:AAPL) just days before Apple's far more anticipated new phone launch is beyond me. I suppose they figured they'd at least get a handful of days of media play before Apple steals the lime light on the 12th.
The phone itself looks good. I love the metro designed interface and I've always been surprised it hasn't been more widely embraced as an alternative to boring rounded squares.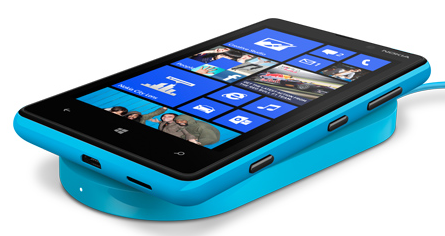 The blur free scrolling feature is great for quickly scanning emails and websites. And, making the touchscreen glove friendly is welcome news for my friends here in the Northeast.
An 8.7 megapixel camera will be perfect for spotting what's likely to be a rare sight - fellow Lumia users,
which is a shame because there are some cool features built into this new phone. The integration of near-field communications allows you to tap enabled devices to share content like music or video and the phone features wireless charging too.
Qualcomm (NASDAQ:QCOM) got the nod for the processor, supplying a 1.5 GHz dual core Snapdragon S4 but I wouldn't look for device sales to move any needles at Qualcomm yet. As for vendors, we'll have to wait for the great group over at iFixit to do their tear-down but it's pretty safe to assume a lot of the similar players will be found inside, such as Broadcom (BRCM).
For those hoping today's launch would resurrect Nokia, you're likely to be disappointed. Depending on the price point, they'll sell but its unlikely any iPhone users will cross back over to Nokia. That means Nokia's share will have to come at the expense of Android devices, which remain locked in heated legal battle with Apple.
Such a battle may indeed create a swell of non Apple-ite buyers for the Lumia but that means Nokia's ultimate success or failure remains equally dependent on Apple.
Disclosure: I have no positions in any stocks mentioned, and no plans to initiate any positions within the next 72 hours. I wrote this article myself, and it expresses my own opinions. I am not receiving compensation for it (other than from Seeking Alpha). I have no business relationship with any company whose stock is mentioned in this article.