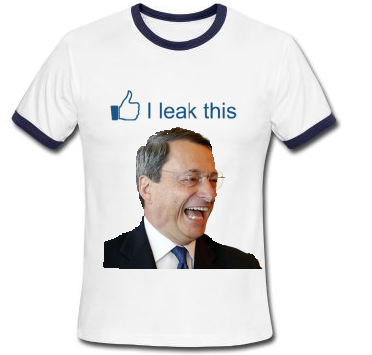 The U.S. Fed has its own leaker with the Wall Street Journal's Hilsenrath, while the ECB uses just about anybody to test their future QE strategies. Thursday, the ECB may clue us in on what they're actually going to do versus all the talk. It appears the Germans are okay with some bond buying, but not necessarily unlimited.
Markets have been responding to all this tentatively, which is what helps the leakers to gauge what markets like or not.
One thing continues to haunt markets, and that's the ongoing economic contraction in China. Investors there are literally begging the PBOC to reduce bank reserves and employ other stimulus measures to stem the fall in equities there. Thus far, not much has come from the PBOC, especially when the Wen regime is about to end. Add to this their concern about a housing bubble and ghost cities that more stimulus would just stimulate.
In the U.S., economic data included a bump in Nonfarm Productivity (2.2% vs. 1.9% expected, and prior 1.6%) while Unit Labor Costs were tame (1.5% vs. 1.4% expected, and prior 1.7%). The big downer was the report from FedEx (NYSE:FDX) that forward earnings would be reduced sharply to reflect the contracting economy globally. This report was quite negative for markets, and clearly for transports (NYSEARCA:IYT). After all, shipping conditions are an important indicator for economic conditions overall. At the same time, investors bullish or otherwise are more focused on the ECB Thursday and the Fed, given Friday's employment report. It's the "bad news is good theme" in play until it doesn't work any longer.
So while there will be Jobless Claims again Thursday, most eyes will be glued to Draghi and his press conference. This means what we comment about today is nothing by comparison to the action that should take place Thursday and Friday.
Stocks were basically neutralized in advance of Draghi and may see more action even before the employment report Friday.
Investment Tip: Wait till you see the whites of their eyes? But you'll miss the first move, bulls argue; however, I advise which move, which way?
Volume was once again light as investors chose to sit things out before the deluge of news. Breadth per the WSJ was mixed to negative.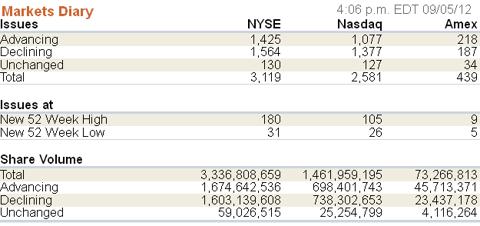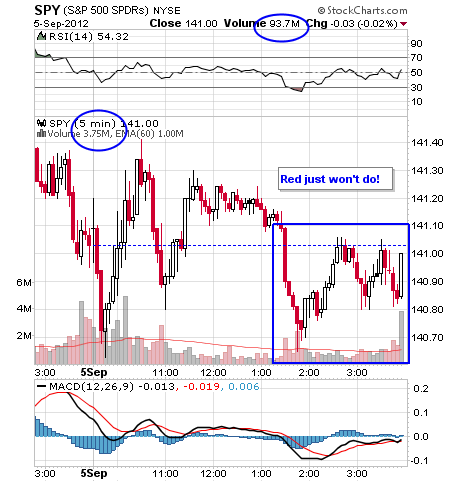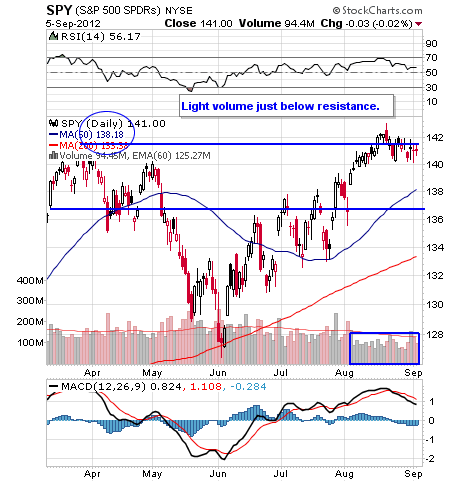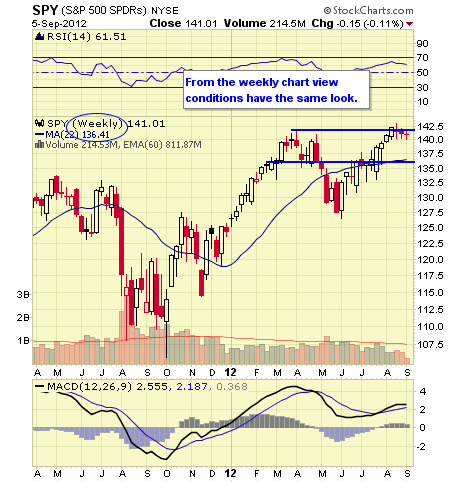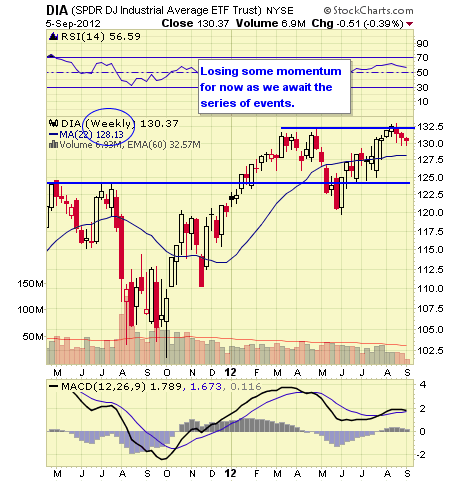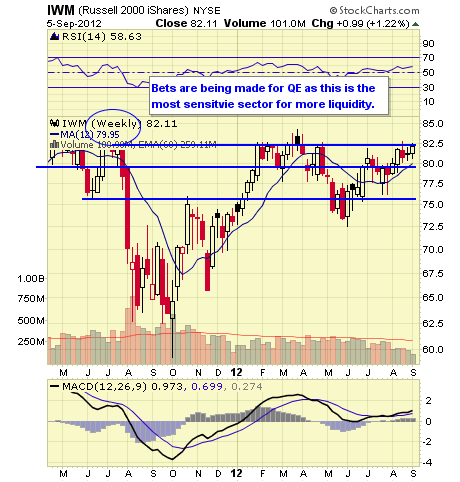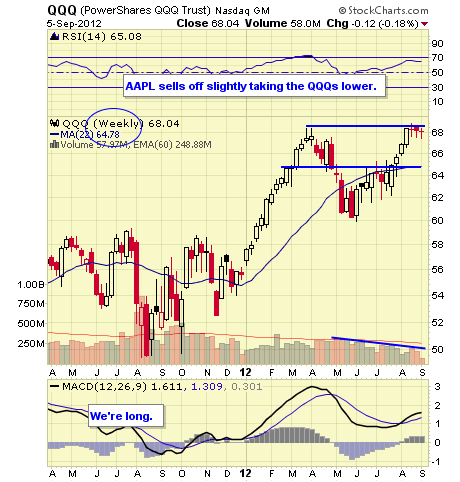 Continue to U.S. Sector, Stocks & Bond ETFs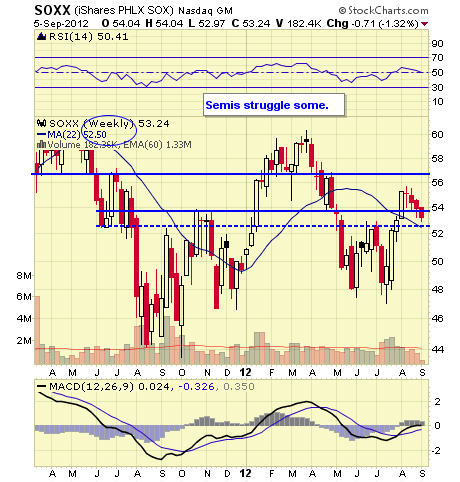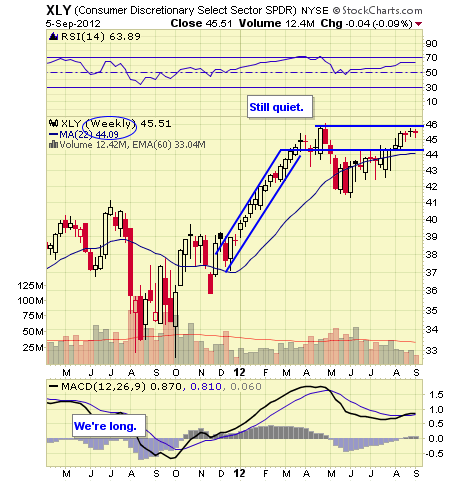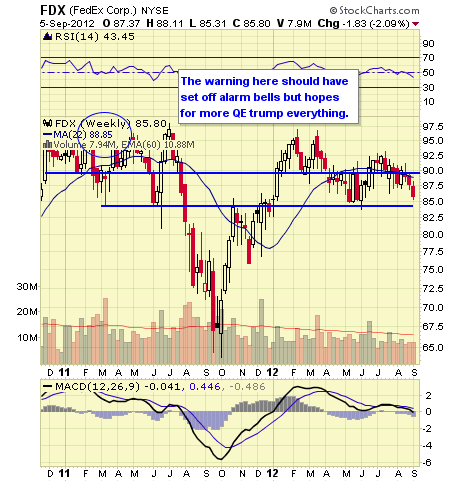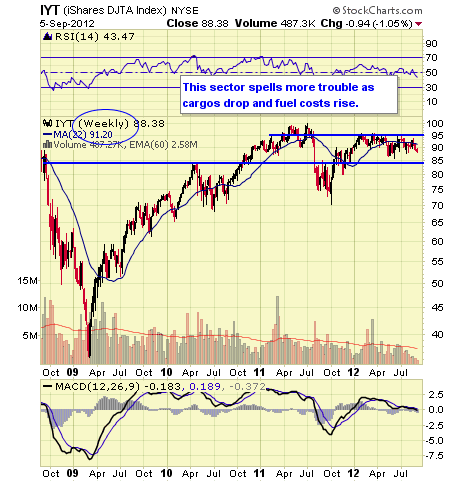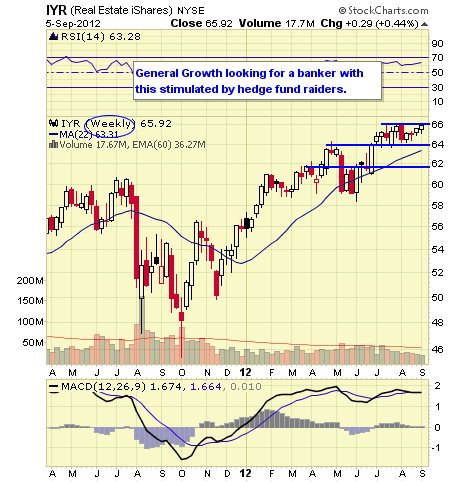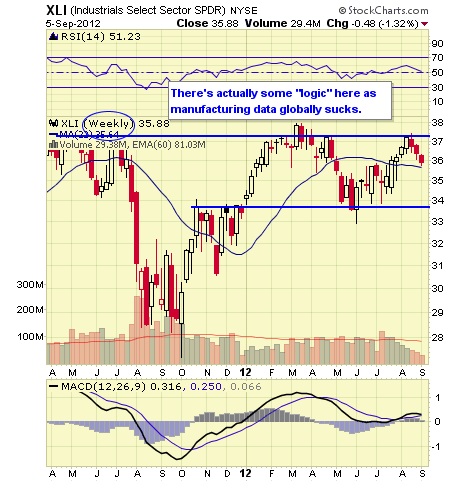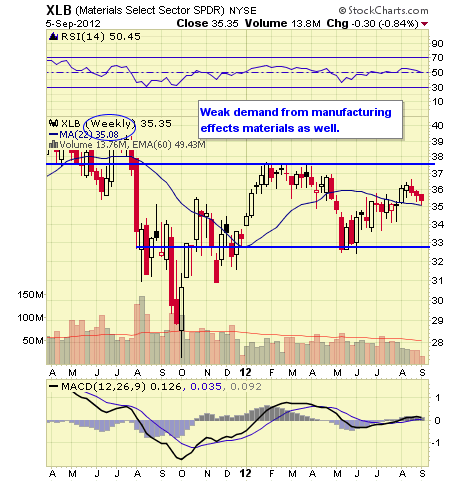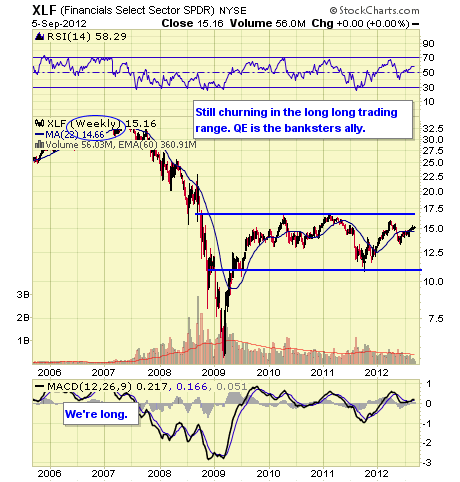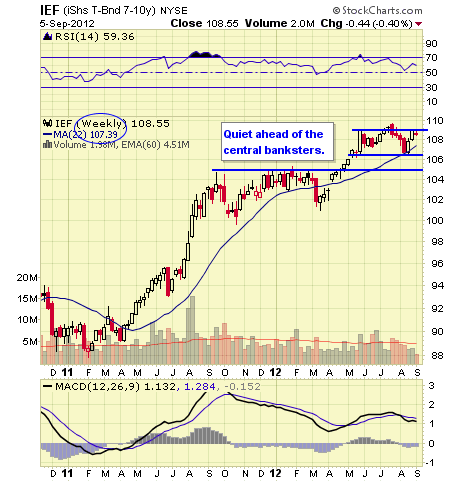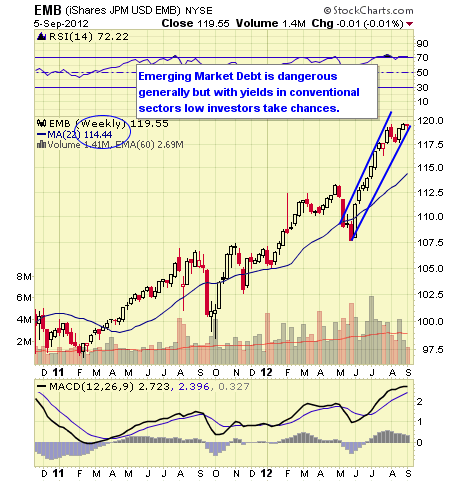 Continue to Currency & Commodity Market ETFs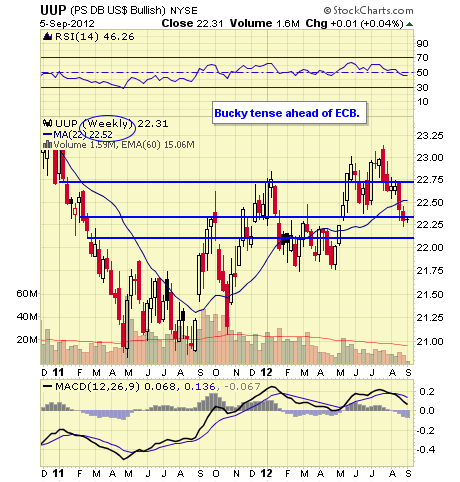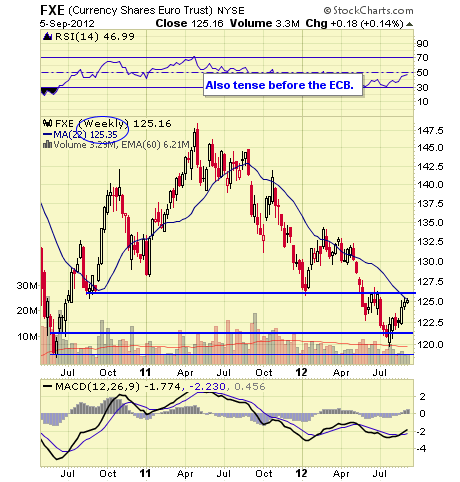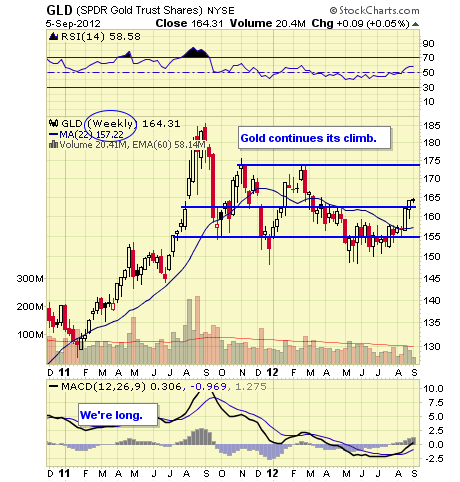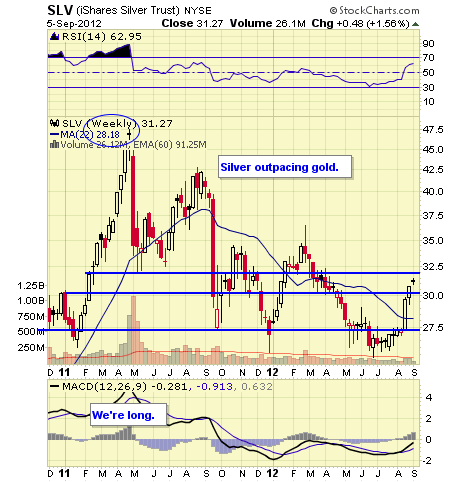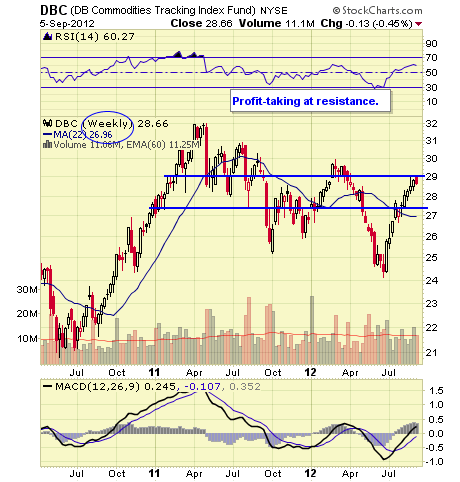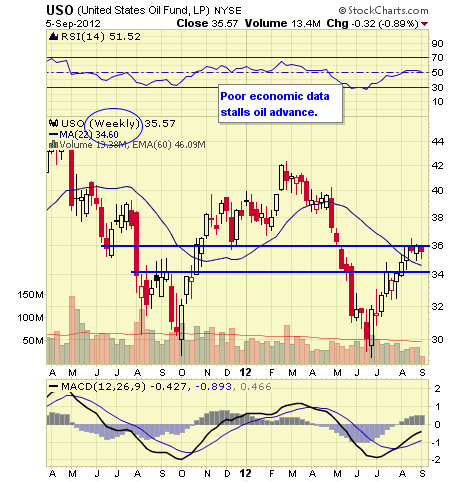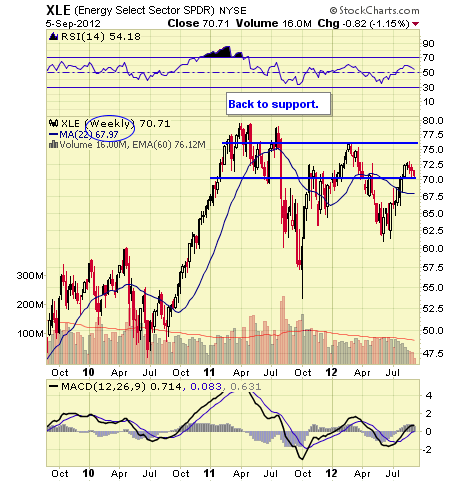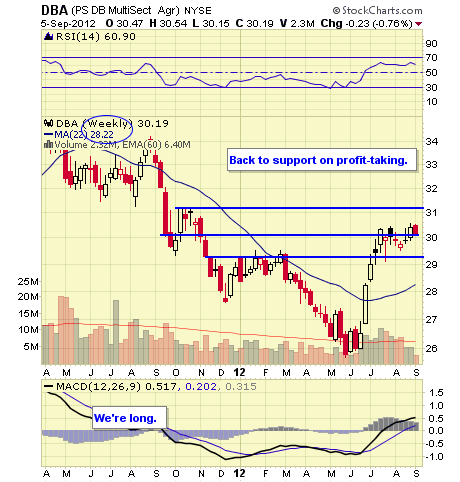 Continue to Overseas Sectors & ETFs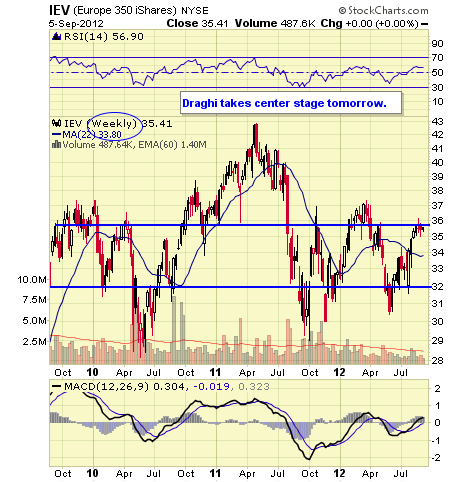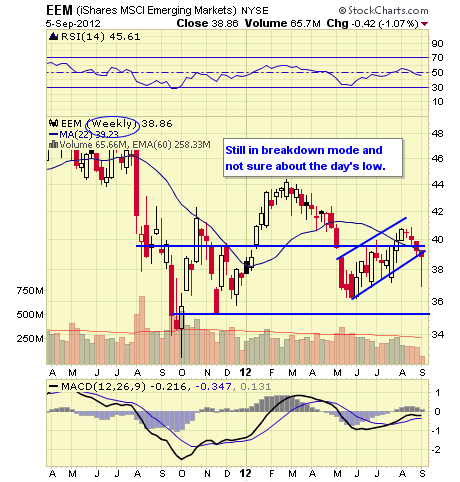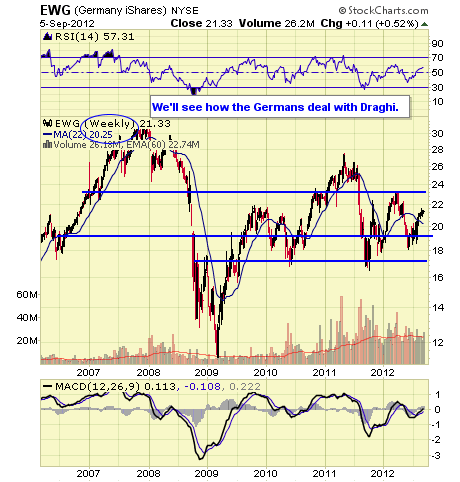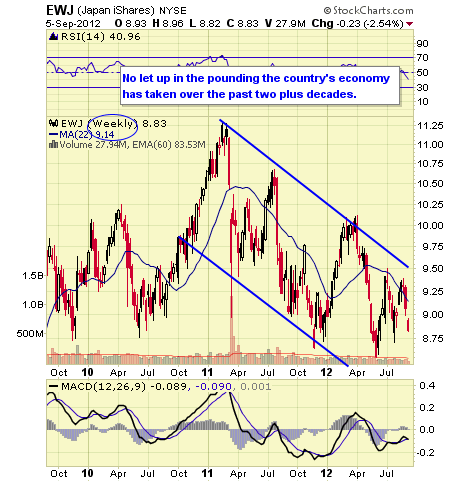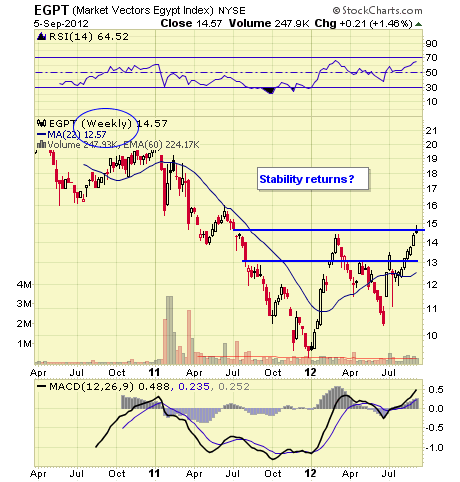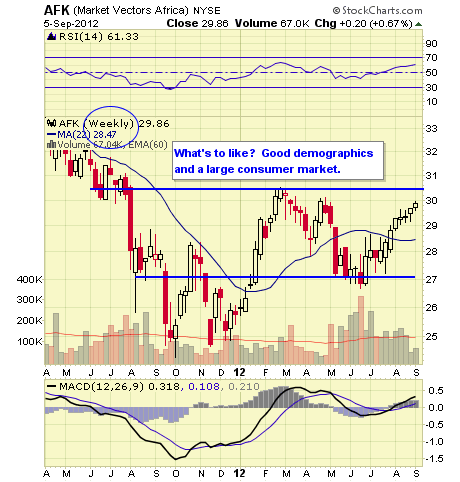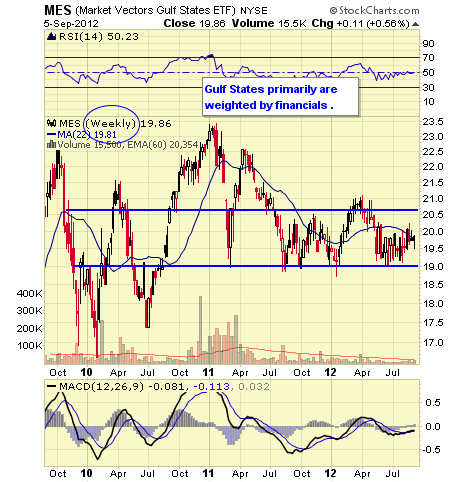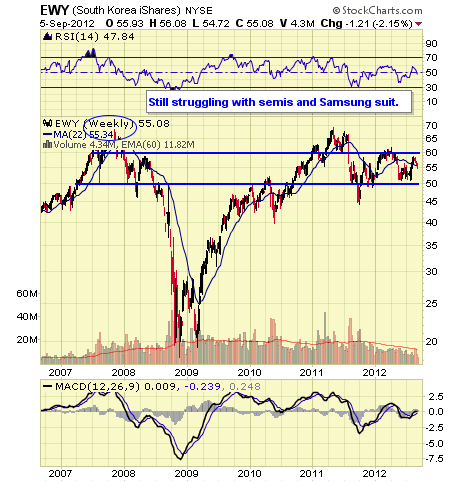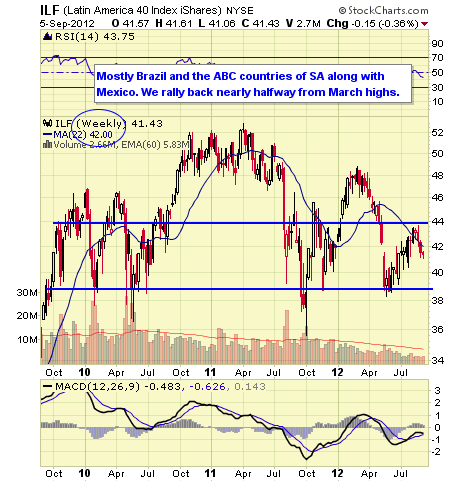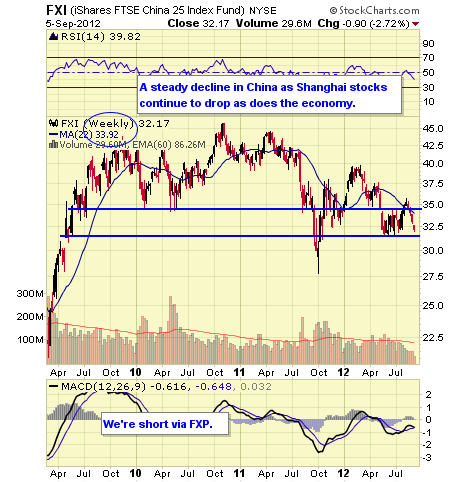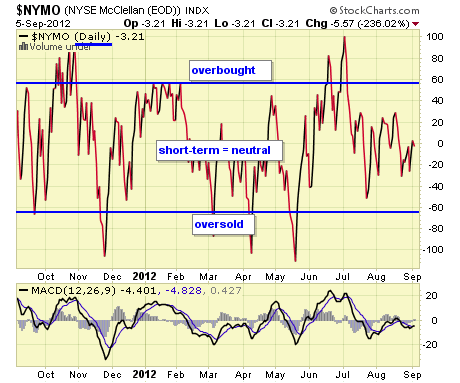 The NYMO is a market breadth indicator that is based on the difference between the number of advancing and declining issues on the NYSE. When readings are +60/-60 markets are extended short-term.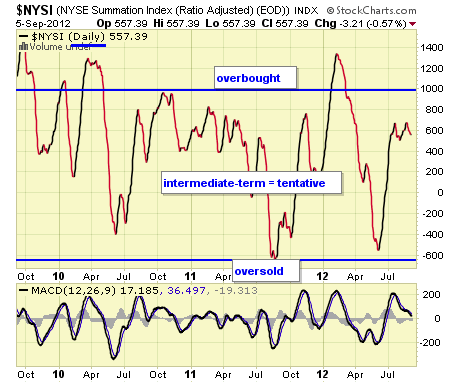 The McClellan Summation Index is a long-term version of the McClellan Oscillator. It is a market breadth indicator, and interpretation is similar to that of the McClellan Oscillator, except that it is more suited to major trends. I believe readings of +1000/-1000 reveal markets as much extended.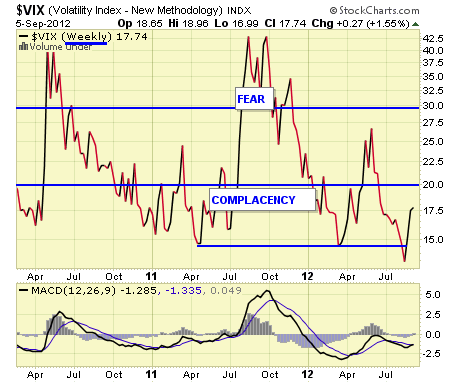 The VIX is a widely used measure of market risk and is often referred to as the "investor fear gauge." Our own interpretation is highlighted in the chart above. The VIX measures the level of put option activity over a 30-day period. Greater buying of put options (protection) causes the index to rise.
The ball is in Draghi's court. Let's see what he really will do versus what he says.
Disclaimer: The ETF Digest maintains active ETF trading portfolio and a wide selection of ETFs away from portfolios in an independent listing. Current "trading" positions in active portfolios, if any, are embedded within charts: Lazy & Hedged Lazy Portfolios maintain the following positions: VT, MGV, BND, BSV, VGT, VWO, VNO, IAU, DJCI, DJP, VMBS, VIG, ILF, EWA, IEV, EWC, EWJ, EWG, & EWU.
The charts and comments are only the author's view of market activity and aren't recommendations to buy or sell any security. Market sectors and related ETFs are selected based on his opinion as to their importance in providing the viewer a comprehensive summary of market conditions for the featured period. Chart annotations aren't predictive of any future market action rather, they only demonstrate the author's opinion as to a range of possibilities going forward.
Disclosure: I have no positions in any stocks mentioned, and no plans to initiate any positions within the next 72 hours. I wrote this article myself, and it expresses my own opinions. I am not receiving compensation for it. I have no business relationship with any company whose stock is mentioned in this article.