Last week I wrote an article titled Would Ben Graham Buy These REITs? In that article I outlined a few "sound" dividend REIT stocks that I thought Ben Graham would have purchased. In the lively discussion that followed that article, I got this comment from a frequent reader:
"How the heck would any of us know what Ben Graham would buy right now? He can't buy any more right now than Elvis, Hitler and Lindbergh."
As much as I admire Mr. Graham and his exceptional mind for value investing, I also think it is important to focus on growth strategies for the "next generation" of investors - the hip-hop generation.
So, instead of focusing on a deceased investor, I decided to focus this article on a live one. And not only one that is breathing, but instead one who can "bust a rhyme".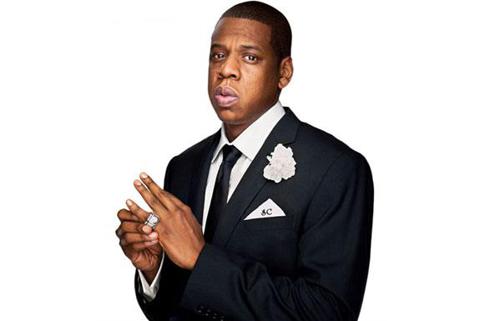 Shawn Corey Carter (born December 4, 1969), better known by his stage name Jay-Z, is an American rapper, songwriter, record producer and entrepreneur. He is one of the most financially successful hip hop artists and entrepreneurs in America, having a net worth of over $450 million as of 2011 (source:Wikipedia).
Jay-Z said "I'm not a businessman, I'm a business… man". (Diamonds from Sierra Leone Remix). How could you not like this line? Jay-Z highlights the fact that he is a walking business. His carefully crafted name, brand and image makes money and that's just by being himself. Accordingly, Jay-Z would invest in a pure-play dividend REIT like Realty Income (NYSE:O). He could certainly benefit from the steady-eddie checks (delivered monthly) to his crib (NASDAQ:HOME). The 4.27 percent dividend yield would be ample income to service the debt on his new ride (Bentley).
Jay-Z said, "I'm not afraid of dying. I'm afraid of not trying" (Beach Chair). Clearly Jay-Z believes that it's better to try and fail than not to try at all. So by going down swinging, I think Jay-Z would load up on shares in Annaly (NYSE:NLY). The high-yielding mortgage REIT would be perfect for the jet-setter life and the income from the REIT stock could help pay for the jet fuel and the other toys in the drive way.
Jay-Z said "One million, two million, three million, four, In just five years, forty million more, you are now lookin at the forty million boy, I'm rapin Def Jam 'til I'm the hundred million man" (You Don't Know). Jay counts up his short rise to success with this line and his ambition to keep going til he reaches $100 million. Needless to say he hit his target. Moral - Set targets and keep striving for more.
Jay needs to protect his pocketbook by diversifying in a variety of REITs. He does not need to focus as much on income but more on principal preservation. He should head over to Tanger Factory Outlets (NYSE:SKT) and check out the newest Nike (NYSE:NKE) shoes. After that, he should head over to check out some new threads at Saks (NYSE:SKS) - a Taubman (NYSE:TCO) mall. Later, he can take his posse over to Home Depot (NYSE:HD) and chill inside of a Kimco (NYSE:KIM) center.
Jay-Z was on an interview with Oprah and he said, "I believe excellence is being able to perform at a high level over and over". Wait a minute! Jay-Z realizes that consistency is the key to success and you must keep the consistency to be a winner.
Jay, that is also the mantra for a REIT investor. Repeatability baby! Keeping those divys going. There is power in that message Z. I'm no Vanilla Ice but Snoop said it best when he said "drop it while it's hot".
Almost 30 years ago I wrote the Rap Review column for my high school newspaper. This unique combination of REIT investing and hip hop led me to pursue this inspired article on Seeking Alpha.
Long: Jay-Z
Disclosure: I have no positions in any stocks mentioned, and no plans to initiate any positions within the next 72 hours. I wrote this article myself, and it expresses my own opinions. I am not receiving compensation for it (other than from Seeking Alpha). I have no business relationship with any company whose stock is mentioned in this article.