<< Return to page 1 - Going Out of Business Sale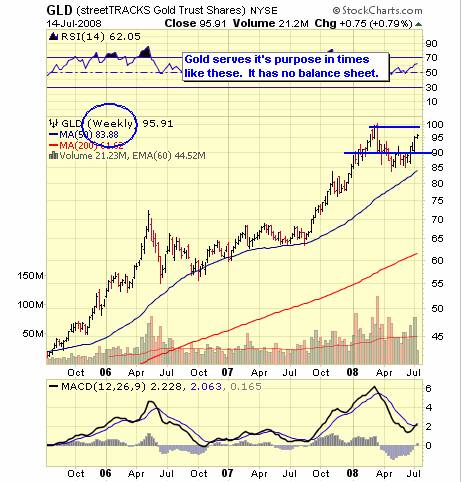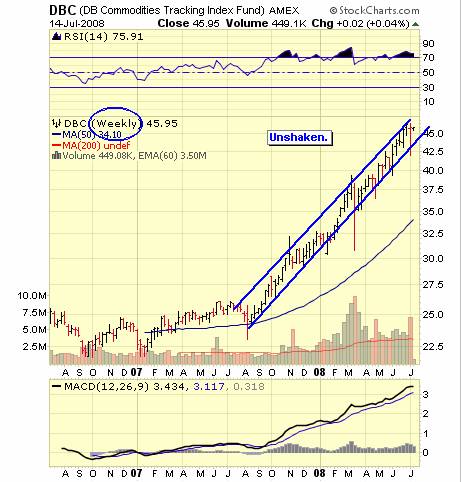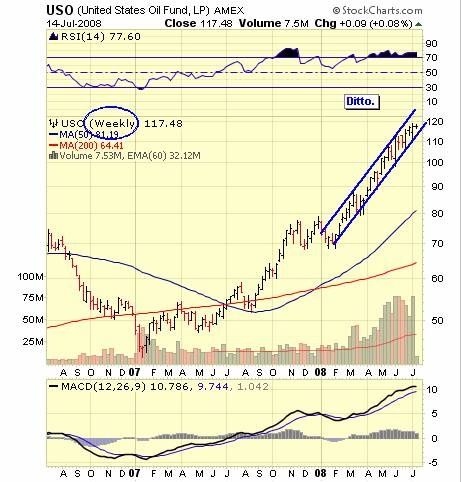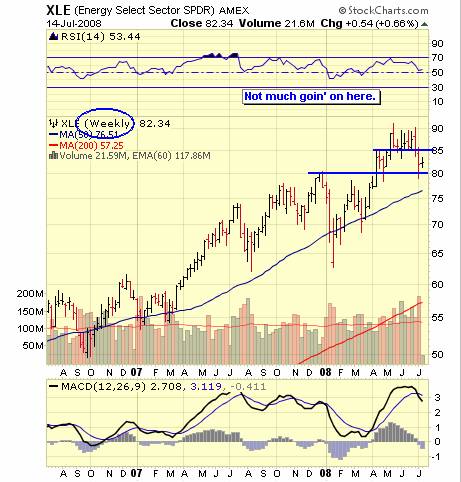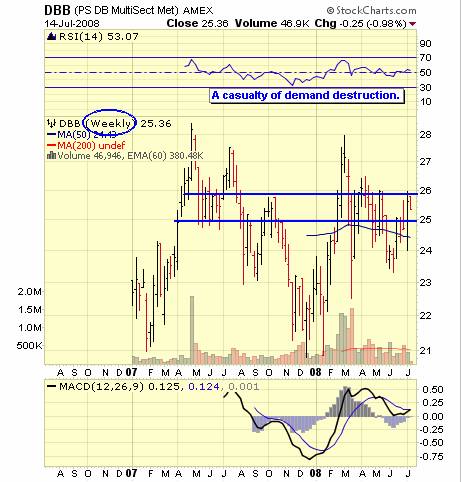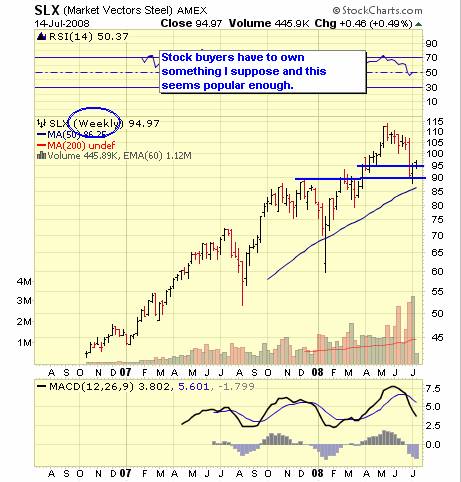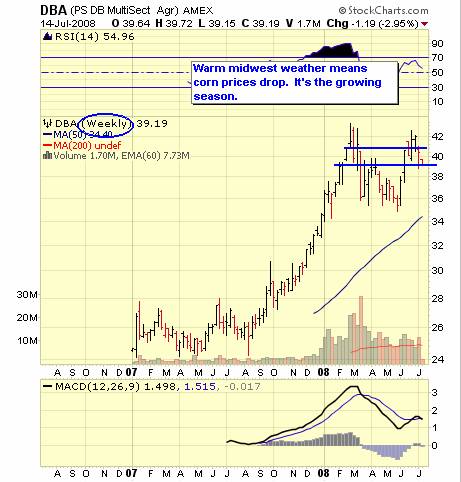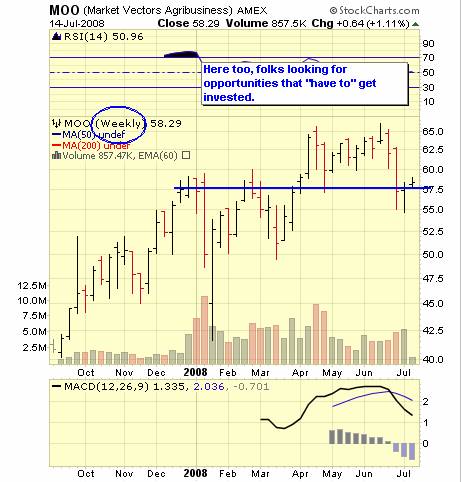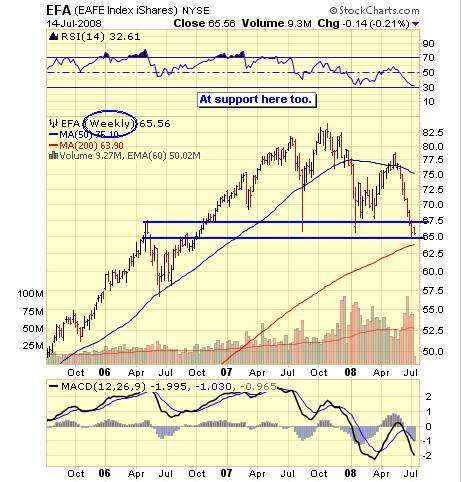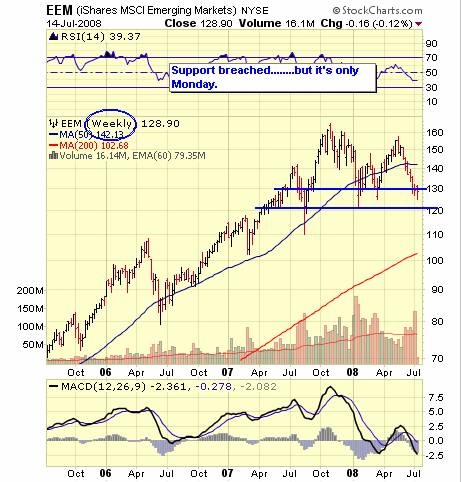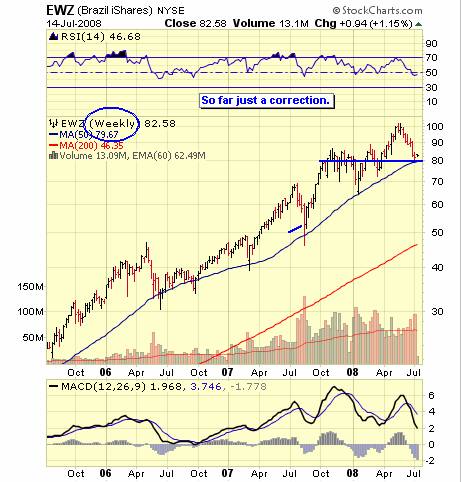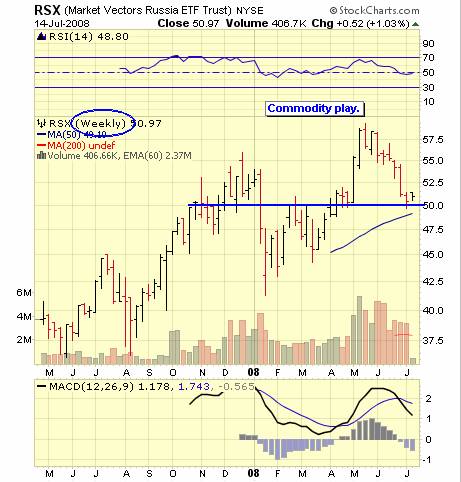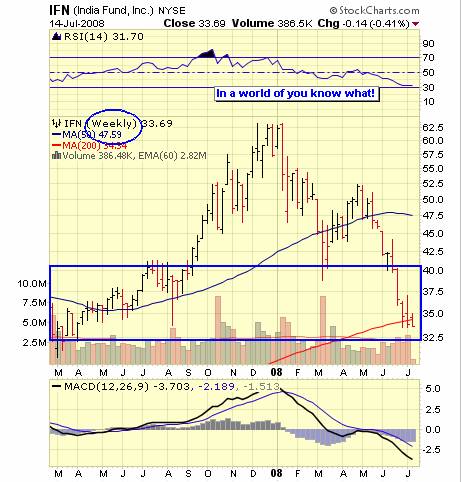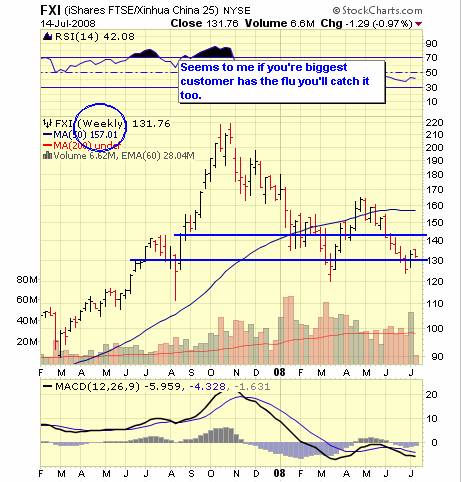 This market is pretty spooky that's for sure. Let's face it, the much anticipated rescue for FRE and FNM came to pass and investors scoffed at it. There are lines of people at many banks wanting to withdraw funds. That's not supposed to happen in this modern financial system, but it is nonetheless. None of this is good.

Bernanke testifies Tuesday and no doubt he'd like to bring by the shirt collar, the architect, former Chairman and "maestro" Alan Greenspan, with him. But, he'll just have to be as creative as possible.

Also we get producer prices [please ignore the bogus "core rate"], retail sales [watch for a spike caused by inflated energy and other prices] and there are some interesting government bond auctions taking place as well. Want some?

I've been cynical and sarcastic about conditions as readers know, but that's the way things are.

Have a pleasant day.

Disclaimer: Among other issues the ETF Digest maintains long or short positions in SPY, SDS, MZZ, TWM, IWM, QQQQ, QLD, XLY, SCC, XLI, XLB, SMN, SIJ, IYR, SRS, GLD, DBG, DBA, DAG, EFA, EFU, EEM, EEV, EWZ, RSX, FXI and FXP.