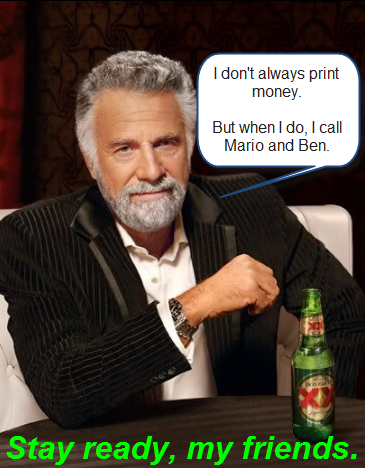 Bullish algos bought immediately after Draghi's announcements. They aren't interested in the details just the headlines which told them more money printing was on the way. Draghi stated there would be "conditions" to their bond buying of various sovereign debt but details of these conditions were illusive. He also stated QE would be unlimited in scope and confined to 0-3 year maturities. When asked if he thought traders would "game" this he said they'd monitor this. (His former employer Goldman Sachs would probably do whatever they want thank you.) Asked if these decisions were unanimous and he said no. Later the Bundesbank reiterated their opposition but that seems a mere inconvenience. In fact, since the ECB will be buying bonds in the secondary market vs primary the German court ruling will not matter.
Draghi also spent some time discussing that bond markets in the eurozone were distorted due to misperceptions which seemed laughable frankly. He also stated later that problems in the global economy weren't the fault of the eurozone fingering the U.S. financial crisis obliquely.
Not to be left out the Bank of England noted it would continue its bond buying program.
Bulls also glommed onto to the ADP Employment report showing 201K private jobs created. Many of these were part time workers and only 3K was in manufacturing but again, algos aren't interested in the details. Jobless Claims were better (365K vs 370K expected & prior revised higher once again to 377K from 374K). These prior revisions are batting 1000 this year and while claims data improved they're still trolling along unacceptable levels. In fact, so many have exhausted their benefits the data becomes misleading.
Beyond the details stocks rallied sharply scoring one of the best trading days in 2012. Stocks globally due to ZIRP and QE remain highly correlated picking leaders more difficult as is creating a diversified portfolio. Just pick the sector with the highest beta, like small caps (NYSEARCA:IWM) and stick with that since you don't need many ETFs or stocks. Bonds (NYSEARCA:IEF) were weaker as equities rallied while the dollar (NYSEARCA:UUP) was also weaker. Commodities (NYSEARCA:DBC) and precious metals (NYSEARCA:GLD) & (NYSEARCA:SLV) continued to rally as easy money from central banks debases fiat currencies.
On deck Friday is the monthly employment report which could add fuel to the QE fire domestically. And, let's not forget Bernanke's own boasts about higher stock prices as a result of Fed policies (ZIRP & QE). The central planners have gone too far down this QE road to stop now. Doing so serves their short-term political agendas for when markets meet their maker they'll be long gone. The important part of QE is the money created goes directly to banks and then may trickle down to people. This is why QE and ZIRP have only helped stocks but not unemployment or economic growth.
Investment Tip: With equity markets highly correlated one sector and country to another you don't need many stocks or ETFs to create a portfolio as diversification attempts are futile. With global QE, less is more.
Volume increased dramatically on the ECB's money printing as investors know stocks can inflate too. Breadth per the WSJ was quite positive and some sectors scored a 90/10 day it seems.
Premium members to the ETF Digest receive added signals when markets become extended such as DeMark triggers (as seen below) to exit overbought/oversold conditions.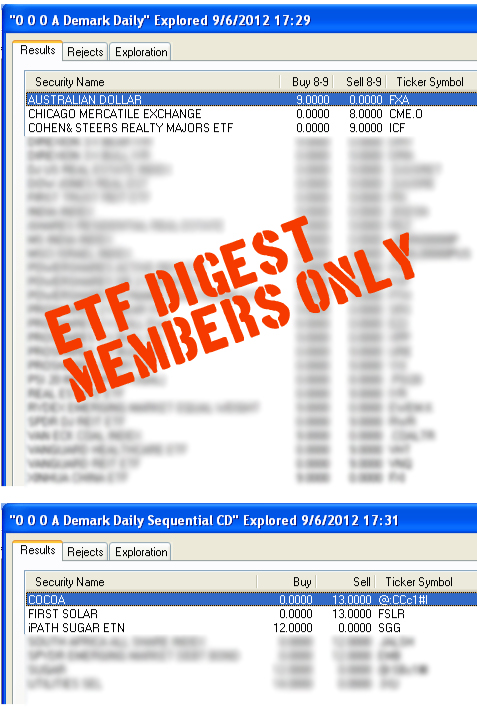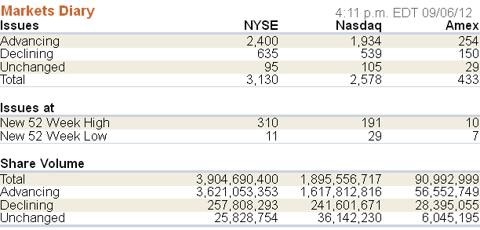 Click to enlarge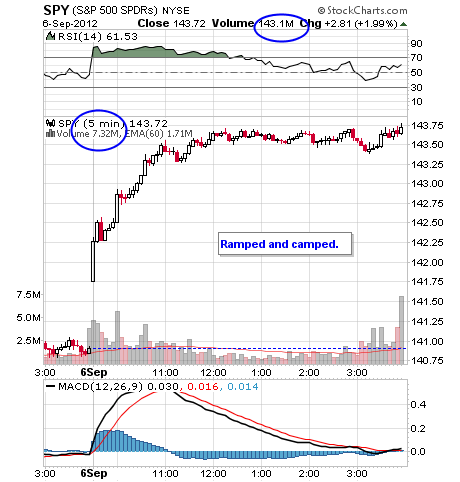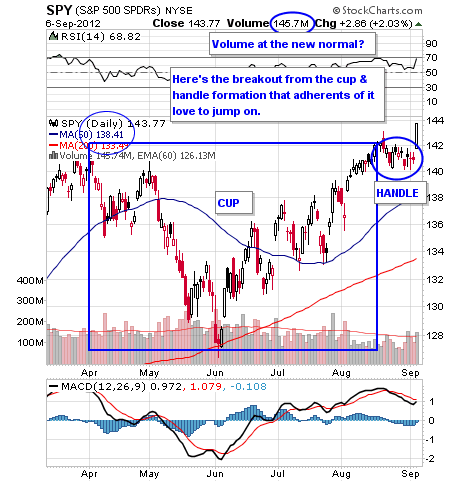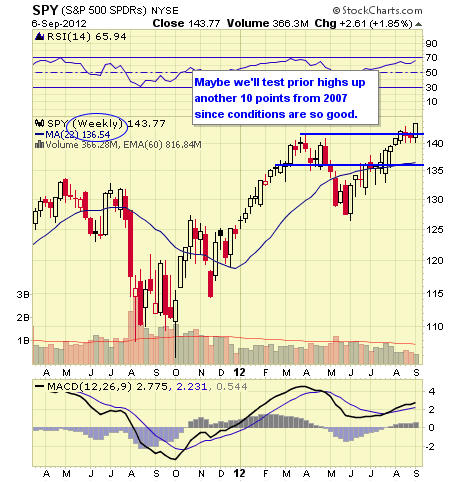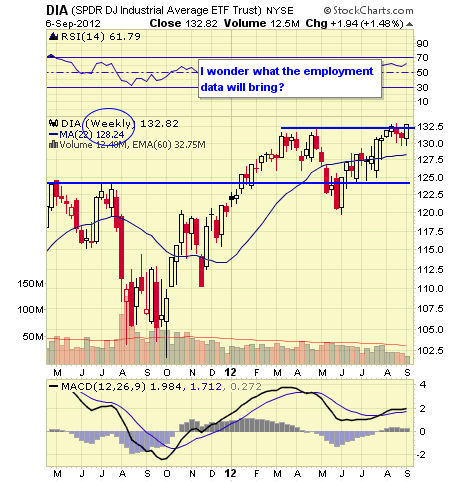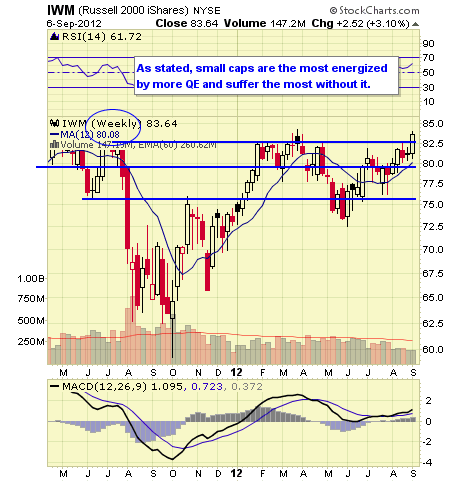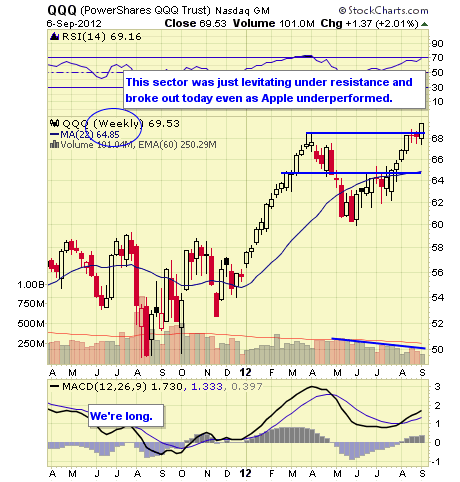 Continue to U.S. Sector, Stocks & Bond ETFs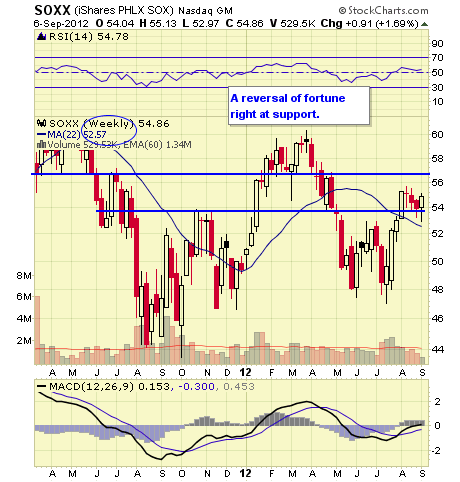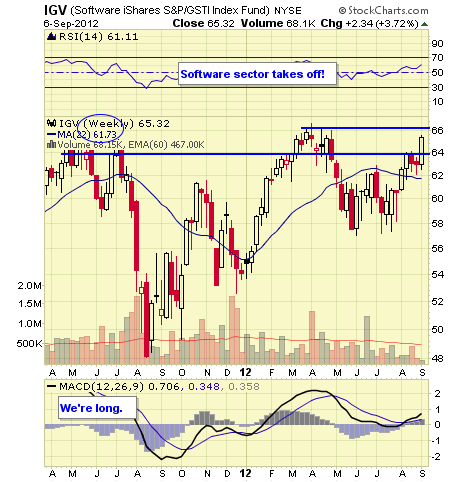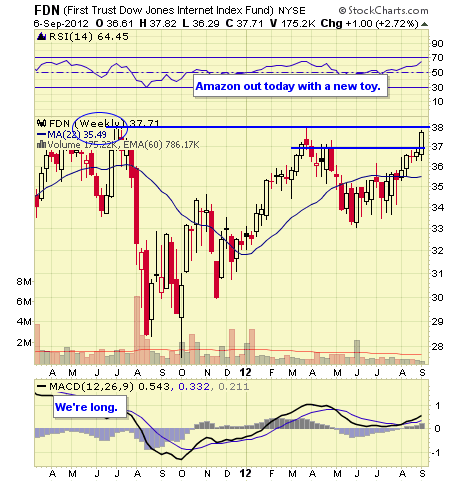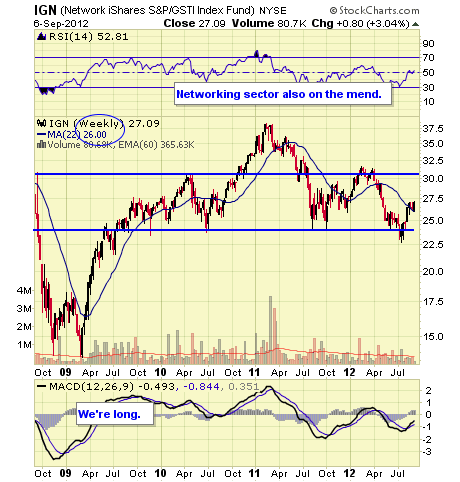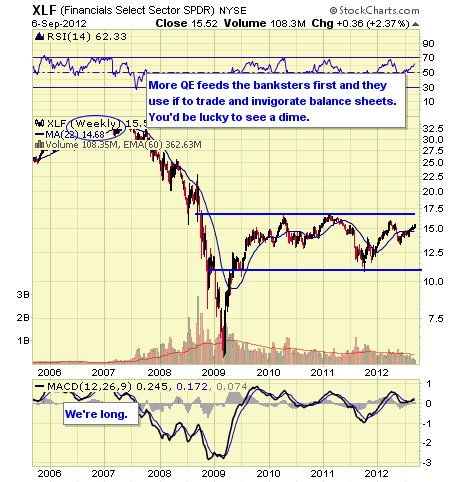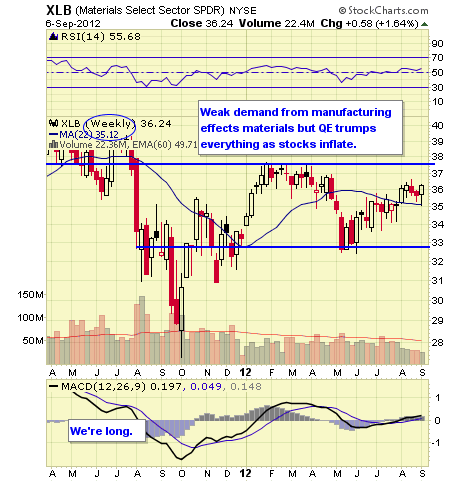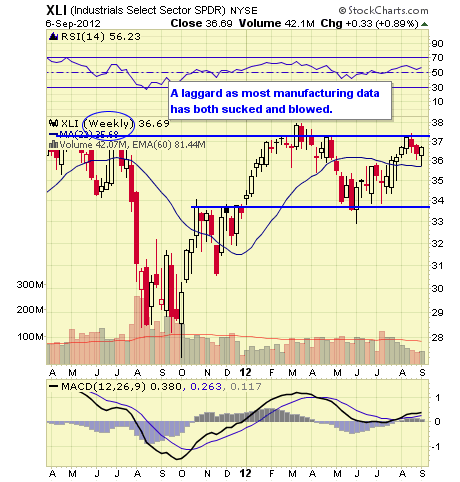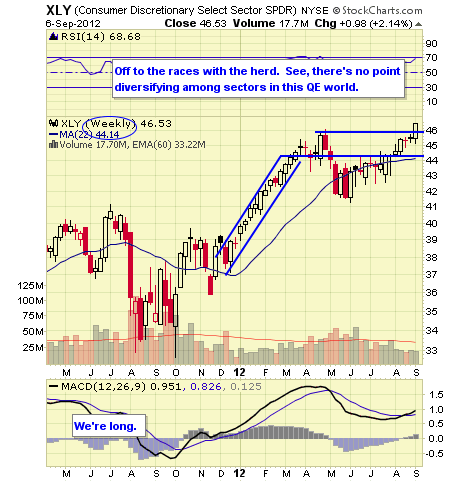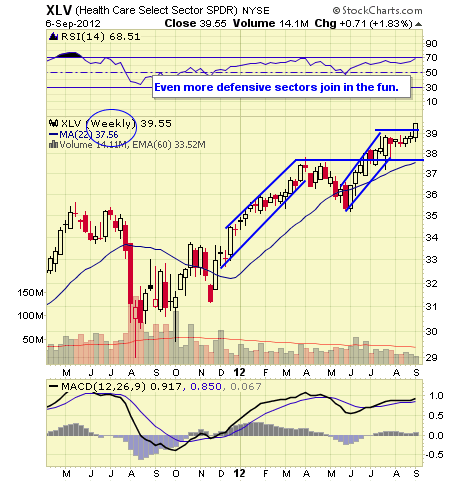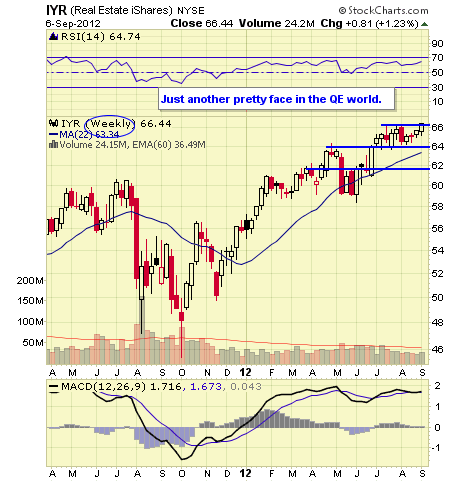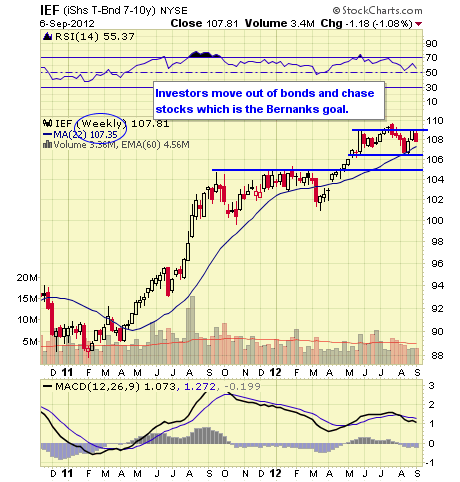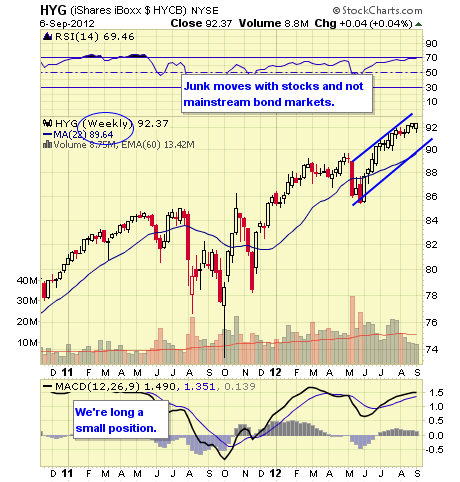 Continue to Currency & Commodity Market ETFs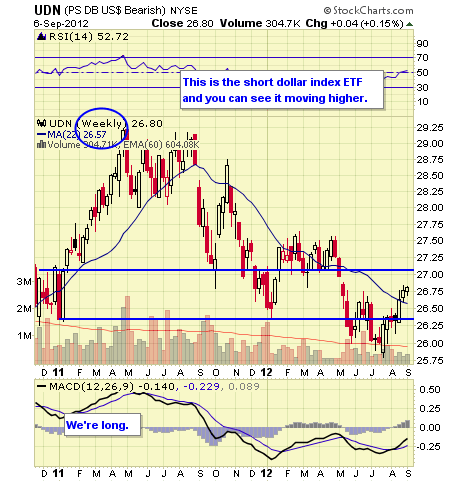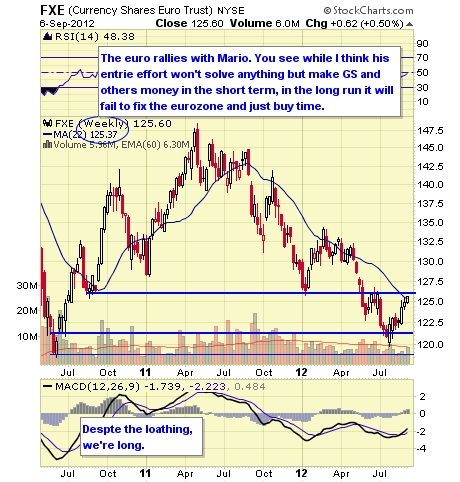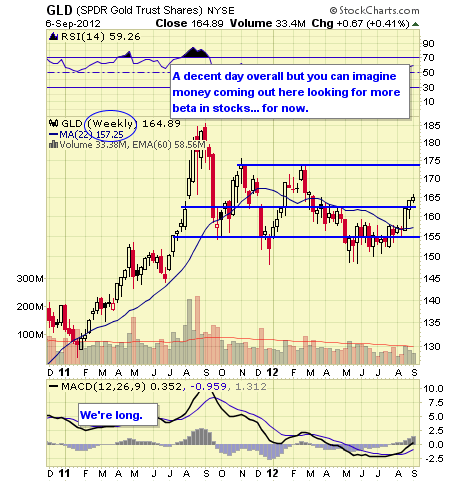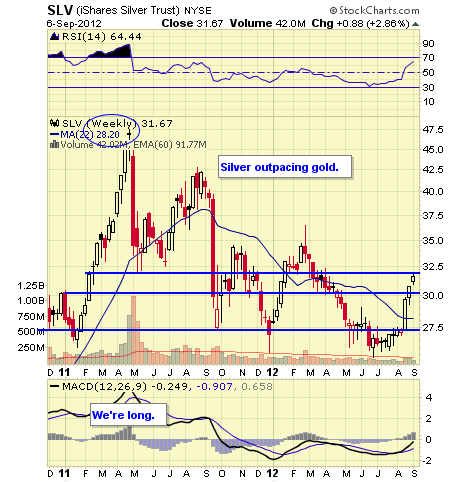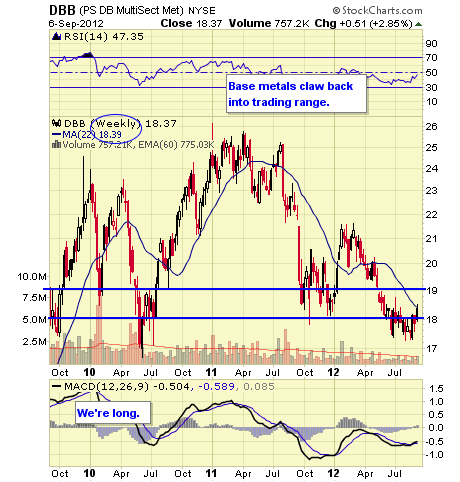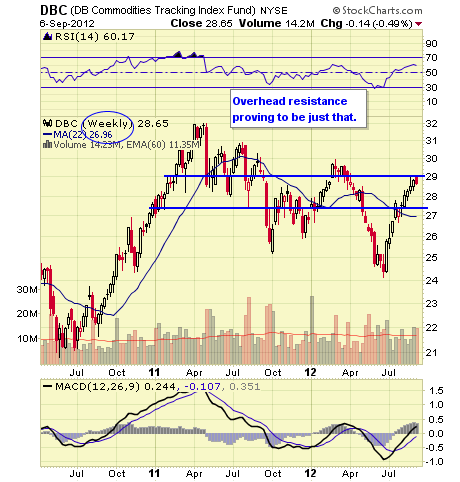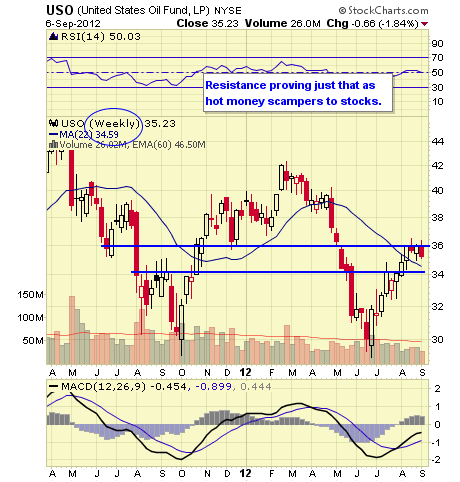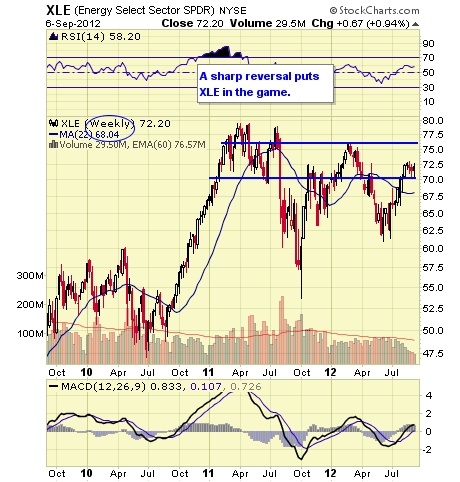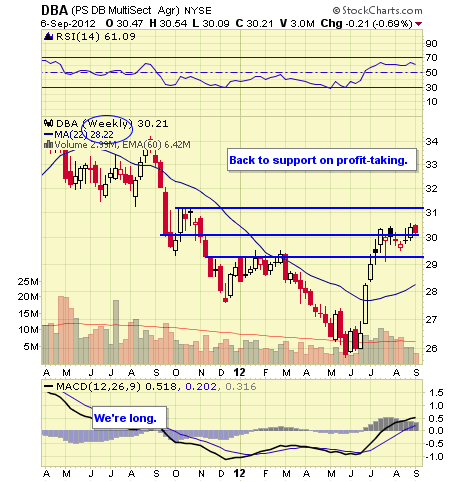 Continue to Overseas Sectors & ETFs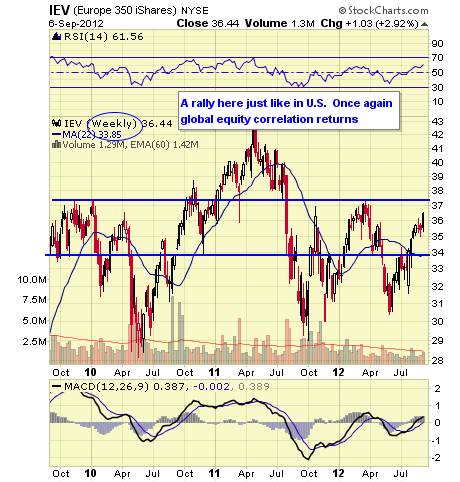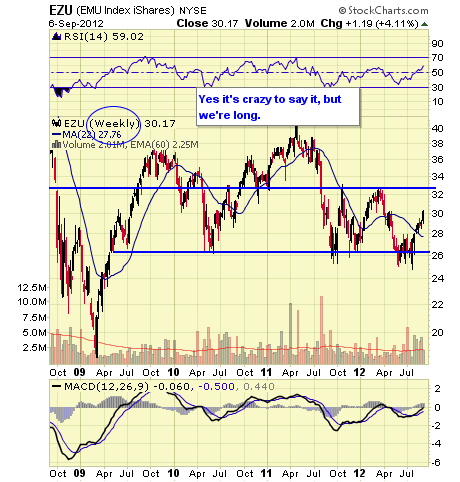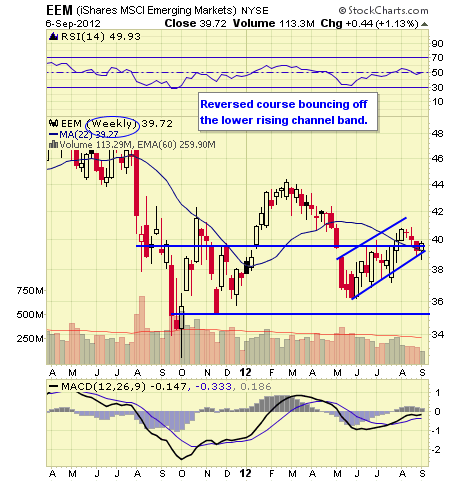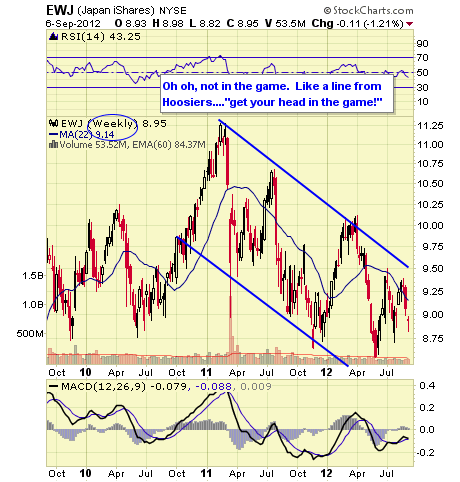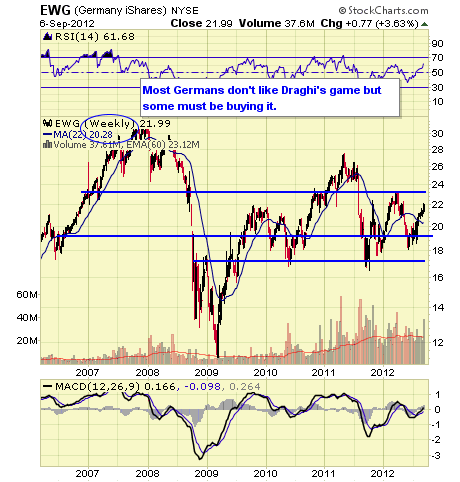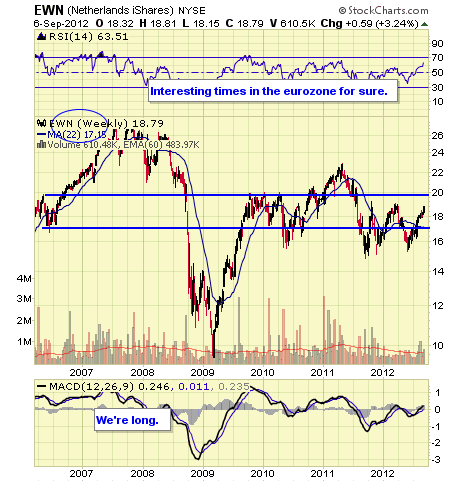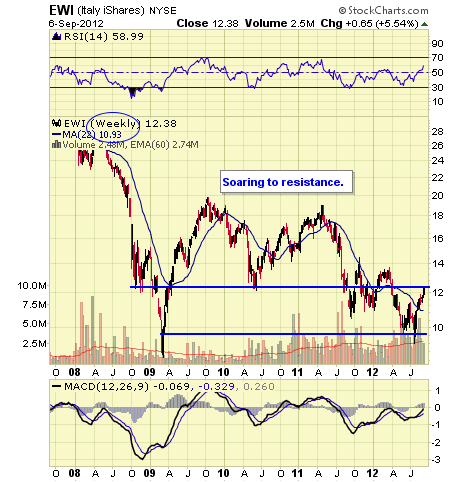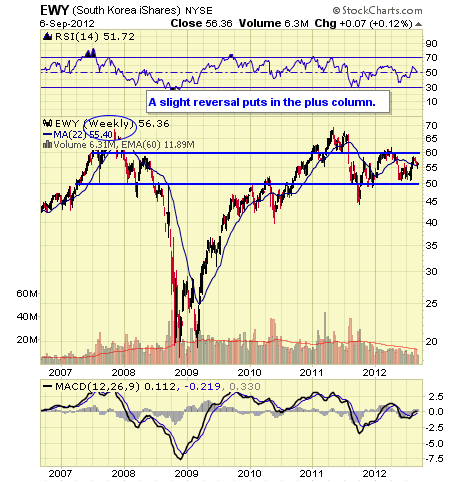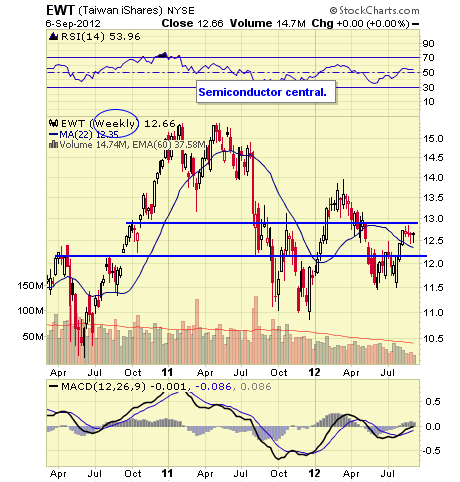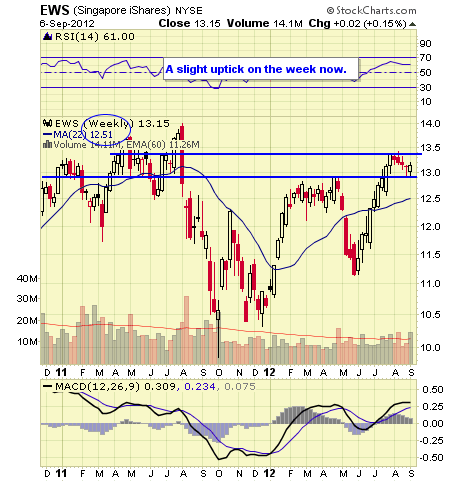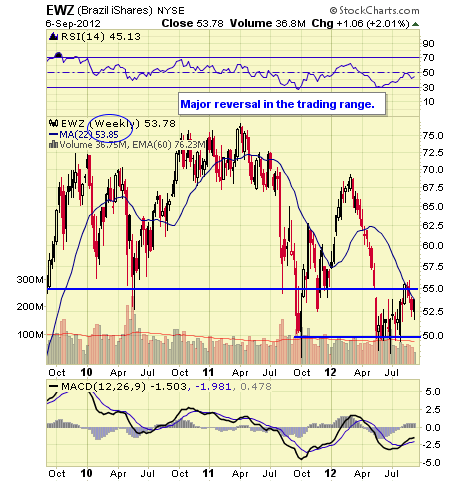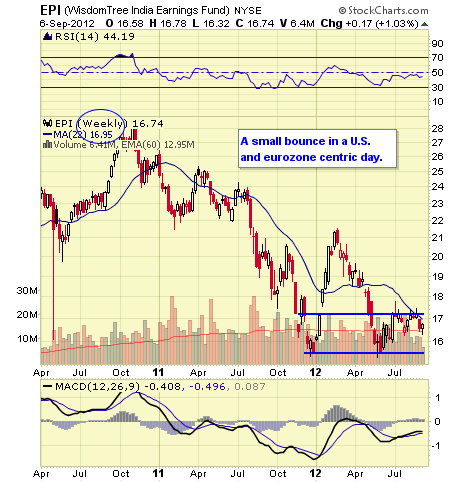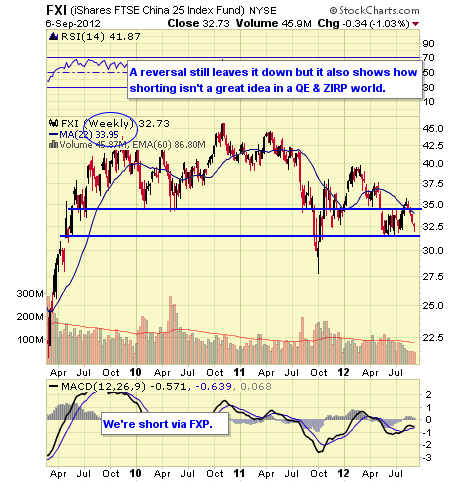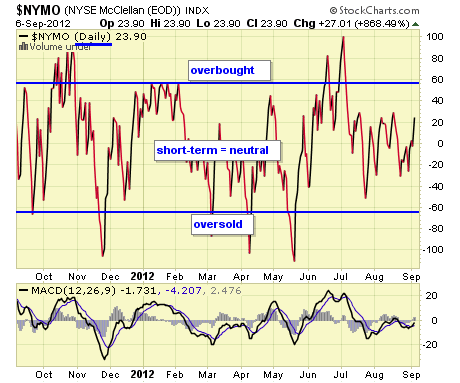 The NYMO is a market breadth indicator that is based on the difference between the number of advancing and declining issues on the NYSE. When readings are +60/-60 markets are extended short-term.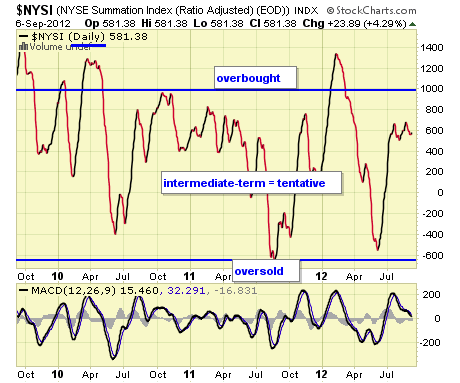 The McClellan Summation Index is a long-term version of the McClellan Oscillator. It is a market breadth indicator, and interpretation is similar to that of the McClellan Oscillator, except that it is more suited to major trends. I believe readings of +1000/-1000 reveal markets as much extended.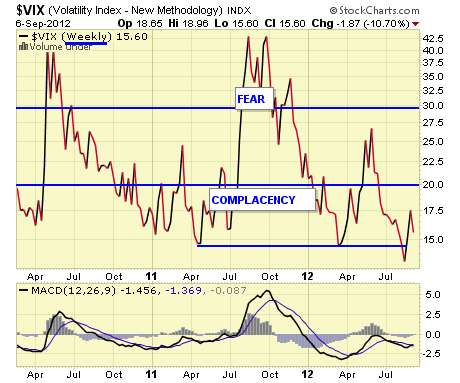 The VIX is a widely used measure of market risk and is often referred to as the "investor fear gauge". Our own interpretation is highlighted in the chart above. The VIX measures the level of put option activity over a 30-day period. Greater buying of put options (protection) causes the index to rise.
No, I don't like what the central banks are doing. They're just buying time and postponing the inevitable day of reckoning. Nevertheless our role is to make money while pointing this out at the same time. So we have long positions. It's quite demanding frankly psychologically but remaining systematic is more important than raging at the machine.
Employment data on deck come Friday.
Disclaimer: The ETF Digest maintains active ETF trading portfolio and a wide selection of ETFs away from portfolios in an independent listing. Current "trading" positions in active portfolios if any are embedded within charts: Lazy & Hedged Lazy Portfolios maintain the follow positions: VT, MGV, BND, BSV, VGT, VWO, VNO, IAU, DJCI, DJP, VMBS, VIG, ILF, EWA, IEV, EWC, EWJ, EWG, & EWU.
The charts and comments are only the author's view of market activity and aren't recommendations to buy or sell any security. Market sectors and related ETFs are selected based on his opinion as to their importance in providing the viewer a comprehensive summary of market conditions for the featured period. Chart annotations aren't predictive of any future market action rather they only demonstrate the author's opinion as to a range of possibilities going forward. More detailed information, including actionable alerts, are available to subscribers at www.etfdigest.com.
Disclosure: I have no positions in any stocks mentioned, and no plans to initiate any positions within the next 72 hours. I wrote this article myself, and it expresses my own opinions. I am not receiving compensation for it. I have no business relationship with any company whose stock is mentioned in this article.