Have a look at the open interest in September $100 call options for the SPDR Gold Shares ETF (NYSEARCA:GLD). Open interest at this strike price for other months is a little high, but nothing like September where it is more than 10-to-1 versus any other price.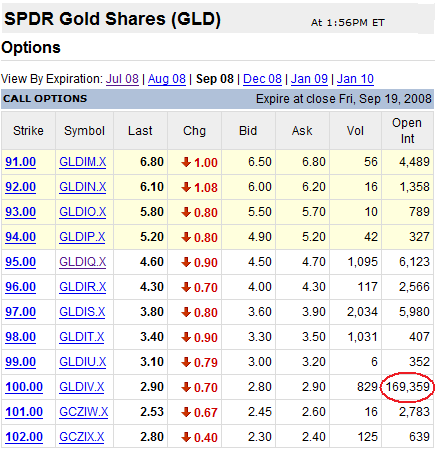 Options for the world's most popular gold ETF began trading just one month ago and, according to the Chicago Board Options Exchange, they were the most actively traded call options last week.
Full Disclosure: Long GLD at time of writing.