Does anyone really want to shoot a behemoth with a pea-shooter? I certainly don't. There are analysts and investors alike who feel that they should either turn their backs on Procter & Gamble (NYSE:PG) stock or cut and run to a different stock.
I believe the word absurd comes in handy here.
Yes, we all know that PG's revenues took a hit last quarter, and some folks have been whining that there are no new innovative products being delivered. I cannot argue with red herrings, because like any other red herring, it simply does not add up to the stock performance for shareholders.
Procter & Gamble stock should be part of any and every portfolio, period. It is solidly entrenched in our "Team Alpha" retirement portfolio, as you can review right here.
As far as I am concerned, there are just a handful of stocks that I would consider a must own for everyone's portfolio for the long term.
Exxon Mobil (NYSE:XOM)
Johnson & Johnson (NYSE:JNJ)
Coca Cola (NYSE:KO)
General Electric (NYSE:GE)
Procter & Gamble
Different investors will have different lists, but the global footprint of each of these companies is enormous. They have stood the test of time, through good times and bad, and will continue to dominate virtually every part of the market sectors they do business in.
They will have moments in time when things are not great. Sometimes there will be moments when things are just plain ugly. Through it all, if you had a portfolio of just these 5 stocks, you could have the same "virtually" risk free portfolio, as I outlined in this article! (Nothing is risk free folks, but these are definitely SWAN stocks!)
Forget The "Moments", And Look At 175 Years Of Amazing Everything!
First, who are P&G's customers? Everyone on the face of the Earth, and if there is life on other planets, then we can add them later.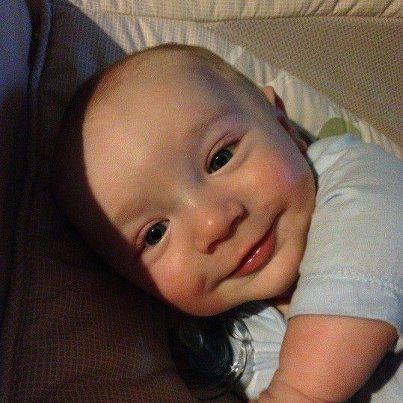 From the moment a human is born, right through the day we die, a Procter & Gamble product is a part of our lives.
From Pampers to Attends and everything in between! As long as people have babies, PG has a market to tap. As long as folks brush their teeth, wash their clothes, comb their hair, and visit the toilet, PG has a market to tap.
They have done a pretty damn good job of it also.
Let's Look At The Facts
First, from the company web site:
2012
| Reportable Segment | % of Net Sales* | % of Net Earnings* | Categories | Billion-Dollar Brands |
| --- | --- | --- | --- | --- |
| Beauty | 24% | 22% | Antiperspirant and Deodorant, Cosmetics, Hair Care, Hair Color, Hair Styling, Personal Cleansing, Prestige Products, Salon Professional, Skin Care | Head & Shoulders, Olay, Pantene, SK-II, Wella |
| Grooming | 10% | 16% | Blades and Razors, Electronic Hair Removal Devices, Hair Care Appliances, Pre and Post Shave Products | Braun, Fusion, Gillette, Mach3 |
| Health Care | 15% | 17% | Feminine Care, Gastrointestinal, Incontinence, Rapid Diagnostics, Respiratory, Toothbrush, Toothpaste, Other Oral Care, Other Personal Health Care, Vitamins/Minerals/Supplements | Always, Crest, Oral-B, Vicks |
| Fabric Care and Home Care | 32% | 26% | Bleach and Laundry Additives, Air Care, Batteries, Dish Care, Fabric Enhancers, Laundry Detergents, Pet Care, Professional, Surface Care | Ace, Ariel, Dawn, Downy, Duracell, Febreze, Gain, Iams, Tide |
| Baby Care and Family Care | 19% | 19% | Baby Wipes, Diapers and Pants, Paper Towels, Tissues, Toilet Paper | Bounty, Charmin, Pampers |
*Percent of net sales and net earnings from continuing operations for the year ended June 30, 2012 (excluding results held in Corporate.)
Raise your hand if you never used a PG product. Ok, maybe someone who once actually believed that the PG product markings were some sort of satanic symbol (true story folks, check it out!), but other than those folks, who else?
From the time we were just tiny tots like the cute kid in the photo, we have been surrounded by this behemoth of a company that has continued improving our lives for 175 years and counting. You want to "downgrade" them? I think that is simply absurd.
For 56 consecutive years P&G has not only paid dividends, but increased them.
PG's enterprise value is over $214 billion.
Earnings increased by almost 45% as revenues dipped by about 1.5%, year over year as of 6/30/2012.
Revenue came in at roughly $84 billion and gross profits at about $41 billion.
With a dividend yield of 3.4%, a payout ratio of only 58%, added to the track record of 56 consecutive years of dividend raises, can you name any better stock for a lifetime?
Here is a 25 year chart of stability, growth, and strength. From before the market "crash" in 1987, through the financial meltdown of 2007, right up through today's turbulent global economy, PG has shown that it can grow, rebound, and grow again. Over and over again.
Issues Are Also Being Addressed
I never knew a company that did not have issues. Actually, I never knew a company or another human being that does not have "issues." How those issues are being addressed also can give added value to a company's stock we might hold, and Procter & Gamble has been right out front in addressing its issues.
Lack of innovative new products.
As outlined in this article, PG has not had a "blockbuster" new product idea in a decade:
"P&G's most recent homegrown blockbusters -- Swiffer cleaning devices, Crest Whitestrips, and Febreze odor fresheners -- all went on sale at least a decade ago."
The company has decided that this issue must be addressed, and has been taking steps to correct the problem. Cost cutting to the tune of $10 billion by 2016 (as noted here) will go a long way at redeploying funds to new research.
Nine new product launches aimed at the premium priced product category, will give PG an earnings boost as well as a new stream of revenue, as noted here:
"Procter & Gamble Co. will launch at least nine new products in the next four months, many of them priced at a premium to generate higher profit margins for the Cincinnati-based consumer products giant.
"We are potentially on the precipice of one of the biggest trade-in and trade-up cycles in history. We need to, have been and will position ourselves to exploit this," CFO Jon Moeller told analysts at a conference in Boston this morning."
Emerging markets growth has been lackluster.
Only about 32% of PG's business (both revenues and earnings) comes from emerging markets. Obviously this offers an opportunity. Tapping into these new markets can put a squeeze on profits as well as stretching out resources. It is a balancing act, but PG is making headway.
One area that accounts for only 10% of PG's business is Latin/South America. The company has just taken steps to gain a very strong foothold in Argentina.
The company is spending $120 million to expand plants in Argentina to compete with local and other imported products, on stronger footing.
"Executives from Cincinnati-based P&G presented their plans during a meeting with Argentine President Christina Fernandez in Buenos Aires. P&G's goal is to substitute imports of cleaning products, personal hygiene products and disposable diapers totaling $100 million and increase exports by $50 million, according to the Industry Ministry.
The consumer goods giant would expand production capacity at its plants in Argentina and add new product lines, creating about 400 new jobs."
While only expanding into about 20 new emerging markets during a globally uncertain time, they are also going to develop more products for developed markets.
As noted in this article, PG plans to roll out new products in the premium priced sector to recapture revenues it has lost recently;
"Procter & Gamble Co. (PG) plans to launch new premium versions of Cascade dishwashing detergent and Pantene shampoo to try to stoke growth in developed markets, where the world's largest consumer-products company has struggled lately and had to reverse some price increases.
The company is also launching a number of new products under its Olay skin-care line, P&G Chief Financial Officer Jon Moeller said Thursday at a Barclays conference, a higher margin business where P&G has lost market share in recent years."
A more focused Board of Directors.
Huge company Boards are usually made up of some of the most talented business people in the world and PG's board is no different. They have been challenged to monitor CEO, Bob McDonald's efforts to once again grow PG's business.
With an emphasis on "time", the Board has the task to make sure that not only Mcdonald is succeeding, but so is the company itself. Not an easy task since most of the BOD members have their own companies to run, but it appears to be working. This article has noted:
"So far P&G directors have kept up with board commitments, with 97 percent in attendance at seven board meetings and 23 committee meetings in the fiscal year ended June 30, 2012, according to regulatory filings."
These folks are definitely on the job and are all in agreement:
"P&G's board unanimously supports McDonald and his plan and is monitoring its effectiveness, directors said in a July 18 filing with the U.S. Securities and Exchange Commission. The statement followed a Bloomberg News report that directors had discussed whether to replace McDonald, who has been CEO since July 2009, according to people with knowledge of the matter.
McDonald, who is 59, has been given more time after improvements in how he delivered financial results for the most recent quarter, said another person.
"P&G's board has an extraordinary level of leadership experience, is highly engaged and has a strong track record of attendance and participation," Jennifer Chelune, a company spokeswoman, said in an e-mailed statement."
Seems to me that the most immediate and vital issues are being addressed. I think the stock is a bargain here.
Do you own shares?
Disclosure: I am long XOM, JNJ, KO, GE. I wrote this article myself, and it expresses my own opinions. I am not receiving compensation for it (other than from Seeking Alpha). I have no business relationship with any company whose stock is mentioned in this article.
Additional disclosure: My PG shares were called away and I am buying back in.