All right, nothing blew up this weekend and BAC had good earnings - looks like fun!
Bank of America (NYSE:BAC) beat by a mile with .72 in EARNINGS vs. .53 expected on revenues of $20Bn vs. $18Bn expected and, of course, miles and miles ahead of Meredith Whitney's doom and gloom forecasts that chased investors out of a stock that is effectively paying a 10% dividend and was as high as 15% at last week's prices.  This would all be very funny if it wasn't for all the people I meet who lost a substantial portion of their assets while the media savaged their retirement portfolios and the constant onslaught of CNBC, Whitney, Cramer, GS, Ackman et al drove them to liquidate previously "safe" financial positions at the bottom.
When a person holds Citigroup (NYSE:C) for 5 years at $50 to $55 and collects a 4% dividend in a retirement account (as millions did), that is a cornerstone to a portfolio.  When that stock drops from $50 to $17 and everything they hear in the media is "SELLSELLSELL" and they get out at $17, those people can't afford to get back in at $21 a week later.  That is why allowing this kind of rumor-mongering in the press and lack of accountability from "analysts" is damaging to America, especially the middle class, who have been told they can't count on Social Security; and the Fed has kept interest so low that money in the bank can't earn enough to keep pace with inflation that the Fed has caused with their low interest rates.  Meanwhile homes are losing money so those make bad investments, while brokerage firms like GS place commodities on their "Conviction Buy List" and put bank stocks on their "Conviction Sell List" effectively forcing money from investments that have been safe since the 1940s into the biggest bubble ever recorded.
So happy Monday, America!  Let's see what nonsense we have to look at this morning…  Oil is up past $131 pre market (up $2.50) on dollar weakness and a breakdown in Iran talks despite the fact that Iranian oil output clocked in at a record 4.2Mb per day and is spending $50Bn to raise output to 8.5Mbd by 2015 - I guess they didn't read the "peak oil" reports.  Pre-revolution, Iran was producing 6Mb of oil a day, so 8.5Mbd after 40 years of technological advance is a very realistic target.  It's interesting that Bush I's CIA-connected student revolutionary Mohmoud Ahmadinejad began his career disrupting the oil in 1979 and has now been elected (coincidentally with Bush II's "help") at a time when oil prices are at a maximum and Ahmadinejad stands to control (at 8Mbd and $140) $408Bn in annual oil wealth - not a bad career path for a sudent revolutionary!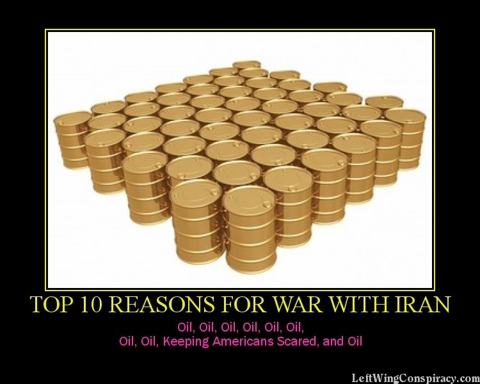 So we are not out of the woods yet on oil until we are firmly below $120.  We have a light data but very heavy earnings week with about 1/3 of the S&P 500 reporting in the next 5 days.  Leading economic indicators are out today at 10, but no one expects growth there so anything positive would be great.  Nothing else until Thursday's jobless claims, and home sales, and Friday we get the very scary Durable Goods report along with Michigan Sentiment  (just a revision) and New Home Sales.
Earnings are too many to list.  This morning we had beats from ALDN, ALB, AME, BAC, HAS, PETS, RPM and UB so far with ASTE and WFT both giving us 2 penny misses (less than 5%).  Later we get reports from SGP, AXP (got 'em), AMLN, BSX (got 'em), CNI, CX, EXP, EFX, FNB, HXL, LOGI, QLGC, SNDK (got 'em), STLD and, of course, AAPL (got 'em).  After today, there are just too many to even discuss but we'll see what's hot and what's not and hopefully get some good ideas for earnings investments in the coming weeks.
Asia had a great morning but oil was still $129 at the time.  The Nikkei was closed and the Hang Seng put up a 3% gain as did the Shanghai composite.  Pakistan is having a meltdown as rising food prices (CPI up 22%), energy outages and a market that has been down for 15 consecutive sessions and, in a national poll, 86% of the respondents thought that Pakistan was "headed in the wrong direction."  President Bush was outraged and vowed to do something as only 81% of Americans surveyed felt America was going in the wrong direction and we will not lose to Pakistan in a poll, will we?
Europe shot up off a poor open on BAC's earnings and Swiss Roche offered $43.7Bn for the 45% of Genentech (Private:DNA) they don't already own - talk about a bottom call from an insider!  Of course, those are only American dollars, kind of like when we used to drive to Canada to stock up on cigarettes and beer… Heritage Financial  (NASDAQ:HBOS) had trouble selling $8Bn in notes and found buyers for just 8.29% of it, that's not at all good and bears watching.
Batman beat Spider-Man in the box office with $155.3M in its opening weekend, this should be good for IMAX (NYSE:IMAX), who are already up in anticipation of the event.  We're very excited as we are rolling out a new $10KXtreme Portfolio, looking to see how well we can perform off a $10K basis in a riskier format as well as a nice, safe(ish) Butterfly Portfolio.  We will also be resetting our Stocks portfolio to take advantage of trades like buying IMAX for $8 and selling the $7.50 calls for $1 for a nice 14% one-month return if we get called away.  I also like the vertical spread on IMAX of the Sept $5s with very little premium at $3.20, selling the Aug $7.50s for $1, which we will roll into the Sept. $7.50s for hopefully another .50 in premium for a very nice return and a break even of just $6.70. 
It's going to be an exciting week, lots of earnings and new portfolios to play with, we'll see how today goes before we start shopping in earnest though.