The S&P 500 energy sector is now at its theoretical low, and for oil bulls, may present an opportunity.  The model shown below indicates that the energy sector is the most oversold it has been in the last 18 months. 
As we have seen again and again with financial stocks, this does not mean that the sector can't continue lower, and a further breakdown in oil may facilitate that, but oil bulls can expect a bounce.
click to enlarge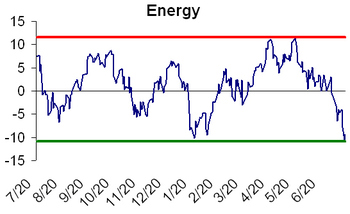 Below is a list of oversold stocks on the S&P 500 oil & gas group.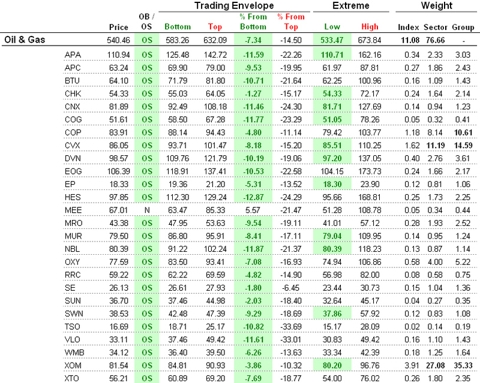 Click to enlarge