Mark Zuckerbeg spoke yesterday at TechCrunch Disrupt. I'm still combing through the reviews, but so far they range from "glowing" to "orgasmic." I hate to be a buzz kill, but I don't get it. I'm trying to get it. I watched these clips half a dozen times, and I'm still looking for that magic moment. Something that isn't PR. Something that looks like a plan.
Idolatry is not an investment thesis. It's a sin.
Je Ne Sais Quoi
"Zuckerberg shows he's the right man for the job. Now that job needs doing." (Read it yourself.)
Why is Zuckerberg the right man for the job? Because,
What was most reassuring wasn't necessarily what Zuckerberg said (emphasis mine), though, but how he said it. He seemed genuinely optimistic. Not quite stately or tranquil, but composed and mature. Facebook scored a huge war chest from its high-priced IPO, but many feared that the sinking price would crush morale, send veteran employees packing, and make it difficult to hire new rockstars. Even if Zuck had come out with smart words, a hesitant demeanor or sense of confusion could have shook the confidence of his team and potential recruits.
The reason the most assuring thing wasn't necessarily what Zuckerberg said was because Zuckerberg didn't necessarily say anything. The Q&A opened Zuckerberg's admission that the IPO was "disappointing," which is like admitting that ice cream is cold or that Manchester United (NYSE:MANU) is a popular soccer team. The NASDAQ opening bell on May 18 was the shot heard round the world. I'm pretty sure that everyone, from the Amish to the !Kung are aware by now that the IPO was a disaster. Zuck felt investors' pain for about five seconds before slipping almost word-for-word into the same stump speech he gave in Facebook's (NASDAQ:FB) IPO Prospectus.
Well, you know the performance of the stock has obviously been disappointing. Right? And we care about our shareholders. And the commitment we made is that we're going to execute this mission of making the world more open and connected.
Facebook's IPO Prospectus:
Facebook was ... it was built to accomplish a social mission - to make the world more open and connected.
What Did Zuckerberg Really Say?
Zuck said Facebook was going to make a lot more on mobile than it did on the desktop. Zuck said it was a good time to join the Facebook staff and a great time to stick around. Zuck said the company lost two years chasing HTML5. Zuck said a Facebook phone wouldn't make any sense. Zuck said the stock performance has been dissappointing. (See above.) Zuck said that Spotify, Airbnb, Nike+ (NYSE:NKE) and Runkeeper were "killing it." Zuck said he likes being the underdog.
Tell me one concrete thing Zuck said about how he was going to raise revenue, keep a lid on competitors, or penetrate the Asian market. Name one new product. Name me one game changing partnership in the market that hasn't already been baked into the stock price.
Zuck did give one concrete detail, although TechCrunch's staff were too busy tripping over themselves to get his autograph to notice it. He gave investors a time frame:
we're going to do the things that we think build value over the long term. And um...over the next three to five years, I think the biggest question that is on everyone's minds that- that will determine at least our performance over that period is really going to be how well we do with mobile.
That's Zuck's time horizon.
You really have to come from a Tech background to truly understand just how long 3-5 years is, once the technology in question makes it out of the garage and onto a billboard.
There's a saying in Tech Hell: "If you're out of the business for five years, you have to learn everything all over again." Saying everything will work out in 3-5 years is Silicon Valley version of "till kingdom come." It's Web 3.0.
Think about it: In 3-5 years time, mobile may not even be mobile anymore. You might be viewing the Internet though your eye wear. You might be wearing computers on your skin.
Remember cameras five years ago?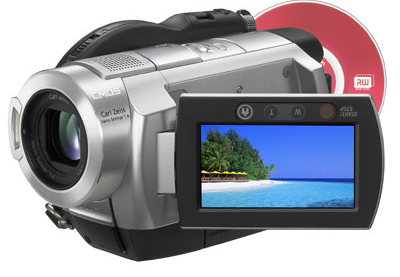 How about mobile television?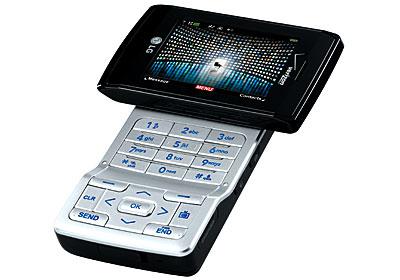 To say that 3-5 years is an unrealistic time frame for a social network to fix its business model would be an understatement of cosmic proportions. In 3-5 years, current models of social communication will be as archaic as Telnet, BBBs and webrings. The dominant hardware platform may be even more difficult to monetize than smartphones are today. And it won't take as long as many analysts seem to think it will for a technologically disruptive rival network to achieve mass adoption.
Conclusion
Facebook's stock jumped 4.6% in after hours trading yesterday because Mark Zuckerberg gave a interview without pulling his hoodie over his face and dying on camera. Zuck talked for 32 minutes and 12 seconds, and managed to say absolutely nothing concrete about anything.
He barely acknowledged the failed IPO. He said nothing about Facebook's declining user growth or where Facebook goes from here, except that it involves mobile. Nothing on Asia, nothing about a new product or a new strategy. The only thing concrete information he gave investors was a pie in the sky timeline that would have gotten any other tech stock killed.
One in five married people reading this article will not be married to the same person in 3-5 years. Pinterest didn't exist 3-5 years ago. Square didn't exist 3-5 years ago, and neither company may exist 3-5 years from now. If Zuck and Co. don't do something fast, Facebook may not exist either.
Disclosure: I have no positions in any stocks mentioned, and no plans to initiate any positions within the next 72 hours. I wrote this article myself, and it expresses my own opinions. I am not receiving compensation for it (other than from Seeking Alpha). I have no business relationship with any company whose stock is mentioned in this article.