It's been a busy week for tech-land. Nokia launched its Lumia 920. Amazon wowed with its Kindle FireHD. Facebook's Zuckerberg let investors a little under the veil. But in reality, there was really only one big show this week and that was Apple's (NASDAQ:AAPL) iPhone 5 launch on Wednesday.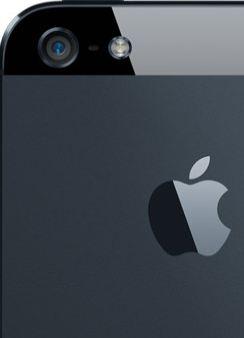 The presentation was heavy on show and light on specs, but in the end the most important thing remained unchanged -- its price.
Despite a better processor and more features, the iPhone 5 will cost $199, $299 and $399 for 16GB, 32GB and 64GB, respectively. Prices for the 16GB iPhone 4S falls to $99. And the 8 GB iPhone 4 becomes free.
This kind of aggressive pricing likely won't leave much meat on the bones for vendor margins. Apple is notoriously price conscious with suppliers, and given the features, suppliers will have to rely on volume rather than fat margins to make their quarter.
As for which suppliers were winners and losers, we'll have to wait for the iFixit teardown team to do its job when the device ships on the 21st. When they do, we'll dig in to see if there are surprises.
Here's a list of vendors to watch:
The screen is a bit taller, and more glass is never a bad sign for Gorilla glass maker Corning (NYSE:GLW).
The smaller and 2x faster A6 processor, absent from the new iPad, makes its debut.
It's a good thing, too, because the iPhone will need more horsepower to handle a more integrated Siri, which is good for Nuance (NASDAQ:NUAN). Nuance also benefits from inclusion on the iPod Touch and iPad, thanks to iOS 6. And, Siri's integration with OpenTable (NASDAQ:OPEN) could drive reservation upside.
There are three microphones, not two. The front facing camera is now 720p HD, and the speaker is better, too. Sony (NYSE:SNE) made the camera the last time around.
The rich feature set likely means next generation power amplifiers. That's good for Skyworks (NASDAQ:SWKS), which supplied the 77464-20, and Avago (NASDAQ:AVGO), which provided the ACPM-7181 the last time around.
It's also likely good for Triquint (TQNT), which supplied both the TQM9M9030 acoustic wave filter and the TQM666052 PA-Duplexer in the 4S. And likely for Cirrus Logic (NASDAQ:CRUS), which is behind the audio codec chip in the prior generation.
LTE also made its way onto the iPhone 5, which is good for multi band chip maker Qualcomm (NASDAQ:QCOM), the supplier of the MDM6610 chipset and RTR8605 for the iPhone 4S.
As for Broadcom (BRCM), the best news in today's Apple presentation came from the Nano getting Bluetooth and the iPod Touch getting dual band networking.
Facebook (NASDAQ:FB), which spent a good part of yesterday talking up its new iOS app, should also see upside tied to its deep integration into iOS 6.
Over all, it's unlikely we'll see major shocks in the supply chain when we get the teardown. Instead, we'll probably see next generation chips from each of the suppliers. The service app plays could stand to benefit more than the hardware itself. Potentially, the biggest winner here will prove to be Nuance, given that Siri is making the move across all Apple's high profile products.
Disclosure: I am long OPEN, FB. I wrote this article myself, and it expresses my own opinions. I am not receiving compensation for it (other than from Seeking Alpha). I have no business relationship with any company whose stock is mentioned in this article.