Last week, during Nokia's (NYSE:NOK) annual announcement, the idea of a Windows 8 tablet developed by Nokia was brought up by some of the guests. The company's CEO Steve Elop responded by saying:
"We have not announced any plans to introduce a tablet product on Windows or any other platform. But what is quite clear is that the digital experience that people expect today is one that spans multiple different environments: the phone, the tablet, the PC certainly, with Nokia's strength in mobility, this is an area we're looking at very closely, and hope to be able to talk more broadly soon about what our perspective is on how to approach that opportunity. It's a real opportunity."
Basically he said that Nokia didn't announce anything to the public about a possible tablet, it's been studying the situation for a while. I just hope that the Nokia tablet doesn't materialize anytime soon, because it may not make sense for the company.
In the recent years, a lot of companies have entered in the tablet market, including some giants like Amazon (NASDAQ:AMZN) and Hewlett Packard (NYSE:HPQ). Apart from Apple (NASDAQ:AAPL), very few companies, if any, generated a positive cash flow from their tablets. Not only this, but more companies such as Google (NASDAQ:GOOG) and Microsoft (NASDAQ:MSFT) are also entering the tablet market. In the near term, the market will be overcrowded and the margins will be thin. If a company's tablet is well-priced, well-marketed and exceptionally well, the company may make money on the product; however, this risk is not worth taking for a company like Nokia which is burning through cash and hoping to hold onto every dollar it can.
Amazon hopes to make money off its tablets by selling content such as e-books, movies and music. Google hopes to make money off its tablets through its search engine and advertisement system. Microsoft will look to make money from its operating system and other software. While Nokia has Nokia Maps and several good applications that could possibly generate revenue, the amount of material it can currently present to the tablet users might not justify the company building its own tablet. It would make more sense if Microsoft outsourced the design and the production of its new tablet to Nokia rather than Nokia producing its own tablet. That way, both parties would benefit as Microsoft would enjoy the quality and brand name of Nokia while Nokia receiving cash from the big brother Microsoft.
As Nokia is getting leaner, its resources will get more limited, and the company will have to allocate these resources wisely. The first priority would go to projects that will yield the most profits, the high end smart phones. Then other things would follow. I don't know where in the priority list a Nokia tablet finds itself a place if the company wanted to build the tablets as a standalone company.
Nokia doesn't have much recent experience in designing computers apart from the laptop Booklet 3G in 2009. Booklet 3G was one of the higher priced laptops in the market. The device had an impressive battery life of 12 hours and it received a lot of positive reaction. Then again, Nokia could have done a much better job at marketing this great product. Many might think that designing a laptop is completely different from designing a tablet; however, at the end of the day, if you replace a laptop's keyboard with a touch pad, you pretty much got yourself a tablet. Nokia could definitely design a great tablet, and I am sure it is already in process of doing so. However, I just don't know if it makes financial sense for Nokia at the moment.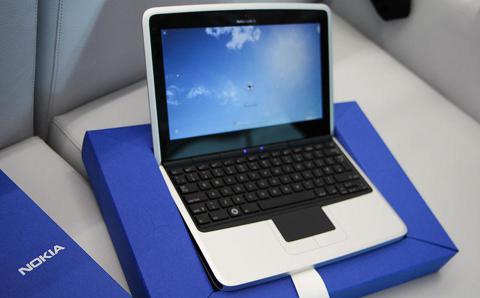 Also, Nokia had a Linux based tablet called Nokia 770 Internet Tablet back in 2005. As the name implies, the tablet was mostly good for surfing the internet and not much beyond that. The tablet didn't come with many applications.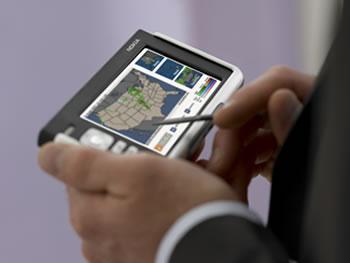 Windows 8 will have a very interesting ecosystem including mobile phones, computers and tablets. We know for a fact that the PC version of Windows 8 will sell a lot of copies, because Microsoft has a strong dominance in the PC market. If many of those who use Windows 8 at their home computers end up liking it, they will create a large market for other Windows 8 devices such as the phones and the tablets.
Do I think Nokia will have its own tablet soon? Yes. Do I think it should? No. The company should focus on phones and try to return to positive cash flow before diversifying its products. Nokia has a great line of products in the smart phone business and it should continue to improve itself in this aspect before jumping on anything else, unless it comes in the way of outsourcing, which is less risky. I am still disappointed with Microsoft for not having Nokia build its tablets.
I continue to be long with Nokia. The company's products are simply amazing and the company doesn't deserve to go out of business. Nokia needs to get better at marketing its products and making noise. If the company can accomplish this, things will be much better for it in the future.
Disclosure: I am long NOK, MSFT. I wrote this article myself, and it expresses my own opinions. I am not receiving compensation for it (other than from Seeking Alpha). I have no business relationship with any company whose stock is mentioned in this article.