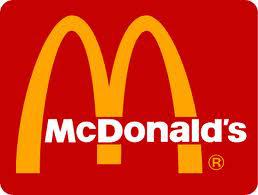 Certain businesses are in industries with economics that encourage long-term success. These great industry economics paired with an effective, determined company can present a very lucrative opportunity that can be milked for a lifetime. The fast-food industry in particular promotes success as food is sold instantly, food is sold often, and food is cheap to make. Essentially, this translates into high margins, healthy earnings and business sustainability. One such company has proven itself in leading the pack in an already great industry. This amazing business has proven its ability to grow all areas of its business in a sustainable way, all the while giving back to its shareholders through sizeable dividends and stock buybacks. This company is McDonald's (NYSE:MCD), and it deserves a good, long look.
The business of McDonald's is very simple: they sell food, and they enable others to sell food. Through franchises and company restaurants, they have served billions in America and all over the world. Their brand, size and efficiency will surely protect this global reach, and help it expand even further. Like Coca-Cola (NYSE:KO), McDonald's has a durable competitive advantage. Both of these great businesses are able to continue to grow, year after year, because of this advantage. In these cases, their advantages are mainly supported by their brands and sizes. With this broad advantage in mind, let's explore the specific financials that make McDonald's safe and profitable, and the reasons it is a great investment.
Profit Margin: McDonald's has a strong foundation in financial strength and business-model tenacity. Last year, it brought in about $26 billion in revenue. From there, its primary cost was the cost of bringing in this revenue, $16 billion. After that, it only had minor expenses, mainly in taxes. At the end of the day, McDonald's made $5.5 billion in profit - a margin of over 20%. For years, it has been the exact same story. This $5.5 billion profit is then spent on investments and expenditures to allow growth, with the rest going to shareholders via dividends and share buybacks.
Liabilities/Earnings: Clearly McDonald's is great at earning money, but this can be in danger if it faces severe debt or other liabilities. Fortunately, this is not the case for McDonald's. One year of earnings is nearly double the current liabilities ($3.5 billion). Furthermore, just a few years of earnings could easily cover all of McDonald's liabilities, short-term and long-term ($18.6 billion). Even without earnings, McDonald's has more in current assets than in current liabilities, and more in total assets than total liabilities. For these reasons, there is no chance that McDonald's will run into any financial difficulties. McDonald's has a proven business model that allows it to never give up earnings; this gives it the financial strength necessary to take on debt with ease.
Growth: Unless you are able to buy all of McDonald's and direct whether all of the earnings are going into your bank account, the only return you will earn lies in the dividend, unless there is growth that will raise the share price too.The good news is that McDonald's has been able to grow, and will continue to grow. Over the past 10 years, it has been able to grow its EPS by over 16% a year. This growth has slowed in the last 4 years to about 11.5% a year. It should be noted that both Revenue and Net Income grew at a far slower rate than the EPS; efficiency (increase in profit margin) allowed income to outpace revenue, and stock buybacks allowed EPS to outpace income. Perhaps this trend will slow, as it has, but there is no reason to expect an abrupt stop to margin increases, and definitely not to stock buybacks.
Predictions: Using this 11.5% annualized growth rate, let us predict the future EPS in 10 years. In 10 years, the current EPS of $5.32 would grow to $15.8. If McDonald's is selling at a P/E of 15, this would mean a price tag of $235, compared to today's price of $90. Analysts see it differently. The analyst consensus for the long-term McDonald's growth rate is 9.5%. Using this growth rate, in 10 years the EPS would be at approximately $13. At a P/E of 15, the price per share would be $195. Considering the fact that McDonald's has been able to grow far faster than this in the past 10 years, this analyst growth rate is very plausible.
Return: With a future price of $195, and a current price of $90, this investment would bring about a 210% return in share price alone. However, much of McDonald's cash is going into dividends, which must be included. At the current payout ratio of 50%, the future dividend 10 years from now would be $6.5 per share. Over the course of your investment, the dividends would bring in $48. This was calculated by predicting each year's EPS, and adding the expected dividend (50%) from that year to the previous total. After adding $48 to $195, the total return would be $243, or 270%. This would mean an annualized return of 10%. Based on long-term corporate bond rates and the risks that this investment faces, let's discount this return at an annual rate of 6%. This would put the total return at $135, or an annualized return of about 4%. Although, this calculation did not include the fact that dividends will be received quarterly, not all at once 10 years from now; depending on how you use these dividends, this return could be far higher.
Safety: So far, we have been conservative in estimations and calculations. However, let's make sure that our capital will be safe, and hopefully still produce a competitive return, in the worst case situation. Going beyond just discounting based on risk, this means changing the estimations to reflect a dismal situation for McDonald's, compared to what is expected. To do this, let's assume a 8% growth rate for the next 5 years, and just a 5% growth rate for the last 5 years. This would put the future EPS at about $10. Based on the lowest P/E ratio McDonald's faced in the past 10 years (14), this would mean a price of $140. Because this is a worst-case scenario let's assume McDonald's cut all dividends, and instead used the money to cover whatever disaster caused this stagnation. All in all, the McDonald's investment would return 55%, or an annualized return of 4.5%. This is certainly not what one would like to see from an investment in stocks, but keeping in mind the scenario used to formulate this return, 4.5% is amazing.
Alternatives: Time is money, so you should consider how this hypothetical McDonald's investment compares to comparable investments. So far, we have only used corporate bonds with an added in element of risk. Let's look at two other companies that are in the same industry as McDonald's: Wendy's (NYSE:WEN) and Yum Brands (NYSE:YUM). Wendy's is struggling to grow, and dare I say even to survive. In fact, in previous years, it has seen negative income. Of course, this doesn't give the whole picture as much of this loss comes from depreciation. Therefore, a better figure to use would be revenue; Wendy's has seen revenue growth in the past 10 years, but it has stagnated in previous years. Worst of all, Wendy's is strapped under heavy amounts of debt that will take years to pay off. The inconsistency of Wendy's revenue and earnings and its lack of financial strength mean it is not a wise investment. On the other hand, Yum is very similar to McDonald's. Yum has been able to grow earnings at a similar rate to McDonald's, although it was slower. Additionally, Yum has high margins, coverable-debt and a strong competitive advantage. Unfortunately, Yum has a P/E of 21 compared to McDonald's P/E of 17. Overall, Yum is a great company, but is not as strong as McDonald's in terms of its underlying business and its stock price.
The industry McDonald's is in is strong and McDonald's business is even stronger. An investment in McDonald's will provide outstanding returns as McDonald's itself is outstanding. McDonald's runs an efficient operation geared towards growth, safety and investor return. The culmination of these three will mean a high return that you can count on.
Disclosure: I have no positions in any stocks mentioned, but may initiate a long position in MCD, YUM, KO over the next 72 hours. I wrote this article myself, and it expresses my own opinions. I am not receiving compensation for it (other than from Seeking Alpha). I have no business relationship with any company whose stock is mentioned in this article.