The planet is increasingly experiencing strange weather. There's strong evidence that what we're experiencing is the new norm. Many experts argue the primary attributable cause is the rapid shrinkage of the Earth's once-massive Arctic Cap. The meltdown of the cap is reportedly causing changes to the west-to-east jet stream, including a slow down in its speed and an increase in its "waviness." Such jet-stream conditions apparently suggest that the weather will be more persistent. In other words, it will seem more "stuck." (Linking Weird Weather to Warming of the Arctic). It explains why there was such a prolonged drought this summer in the ag belt.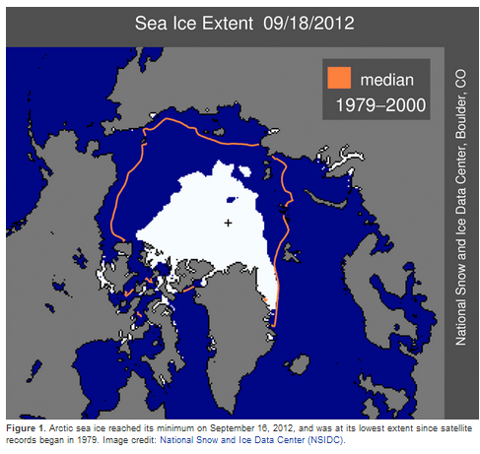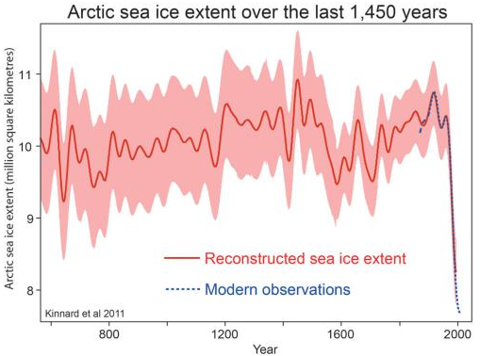 One region especially vulnerable is the American Southwest. The Scripps Oceanic Institute published a paper, "When will Lake Mead go dry?," on The Lake Mead/Lake Powell system, including a stretch of the Colorado River in northern Arizona. Aqueducts carry the water to Las Vegas, Los Angeles, San Diego and other communities in the Southwest. Currently, the system is only at half capacity because of a recent string of dry years, and the team estimates that the system has already entered an era of deficit.
"When expected changes due to global warming are included as well, the currently scheduled depletion is simply not sustainable," wrote Barnett and Pierce in the paper. Barnett and Pierce note that a number of other studies in recent years have estimated that climate change will lead to reductions in runoff to the Colorado River system. Those analyses consistently forecast reductions of between 10 and 30 percent over the next 30 to 50 years, which could affect the water supply of between 12 and 36 million people. The researchers estimated that there is a 10 percent chance that Lake Mead could be dry by 2014. They further predict that there's a 50 percent chance that by 2014, the reservoir levels will drop to levels too low to allow for hydroelectric power generation.
Lake Mead and other southwest reservoirs will need good winter snowfall in the inter-mountain region during 2012-2013 to ensure adequate runoff. If the winter is dry, current drought water levels in Lake Mead would make conditions highly problematic. The last time the lake reached low-drought levels was 1965 when 10 million people depended on this water source versus 28 million now. As Lake Mead's water level drops, Hoover Dam's capacity to generate electricity -- which like the Colorado River water, is sent around the Southwest -- diminishes. If Lake Mead levels fall to 1,050 feet, it may be impossible to use the dam's turbines, and the flow of electricity could cease. The American Southwest is one dry winter away from an epic water crisis.
In terms of actionables, this suggest continued difficulties with crops globally as entire regions dry up. It suggest commerce and real estate in the American Southwest could be severely impacted. Also regional energy use could go to extremes in the heating and cooling periods.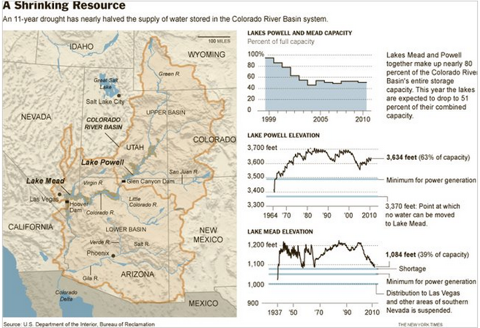 Disclosure: I have no positions in any stocks mentioned, and no plans to initiate any positions within the next 72 hours. I wrote this article myself, and it expresses my own opinions. I am not receiving compensation for it (other than from Seeking Alpha). I have no business relationship with any company whose stock is mentioned in this article.