[Check out Dave's latest podcast: Emerging Markets Outlook Summer 2008]



As for July's market performance, chalk up three bad years in a row. Subsequent August performance was good each year. Will that pattern repeat? Well, stay tuned.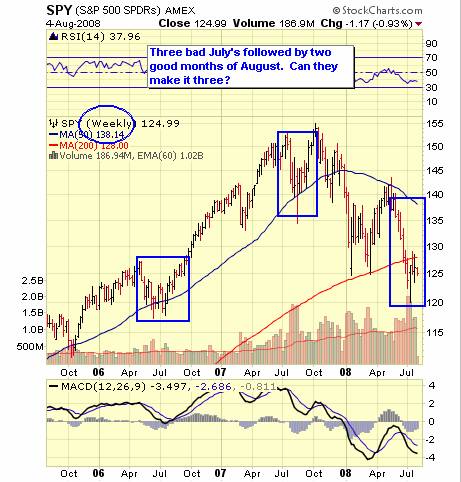 Yesterday was a typical Monday in early August and volume was rather light. But the heaviest volume we had was mostly on the downside. We have some folks still trying to straighten Yahoo Finance out. They've acknowledged their math problem and have been given the remedy. When they incorporate it is another matter.

click to enlarge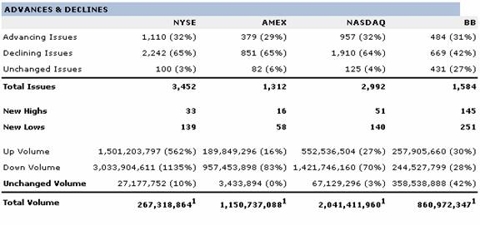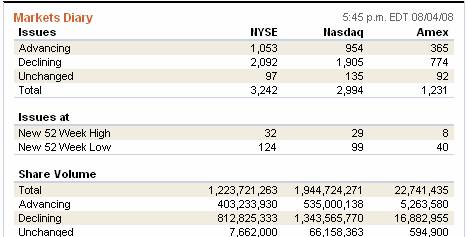 Good news? Oil prices continued to build on their downtrend as tropical storm Edourad was dismissed as a problem. I think that pretty much sums up the good news.

Bad news? Citigroup (NYSE:C) reported losses on credit card loans; Challenger reported a 141% increase in YOY layoffs which were the most since November 2001; WCI Communities (WCI) filed for Chapter 11 [shocked?]; Jet Blue (NASDAQ:JBLU) is gonna charge $7 for a pillow and blanket [shucks!] and, inflation data was bad. But, hey, not to worry, the Fed meets tomorrow and… well, nevermind.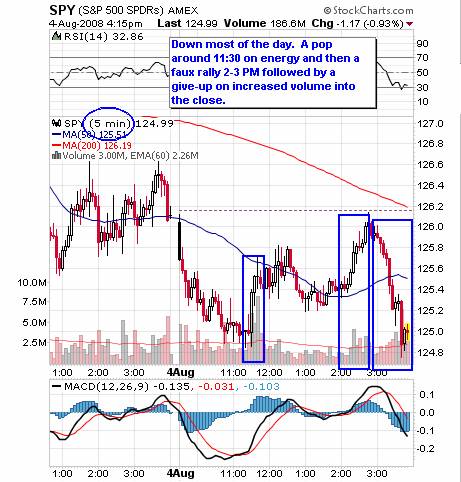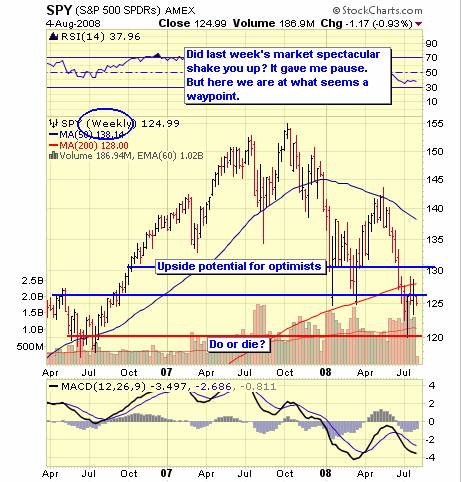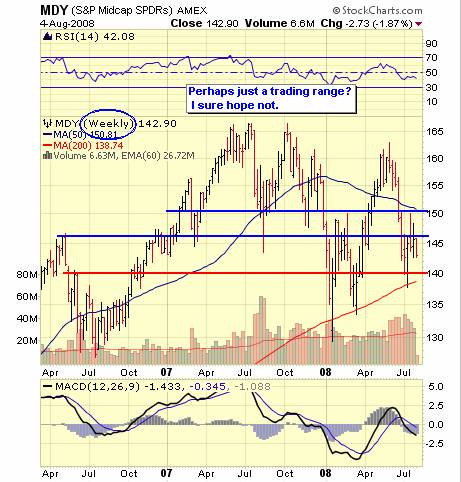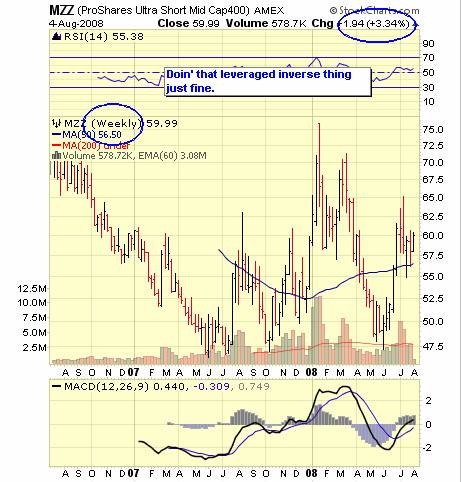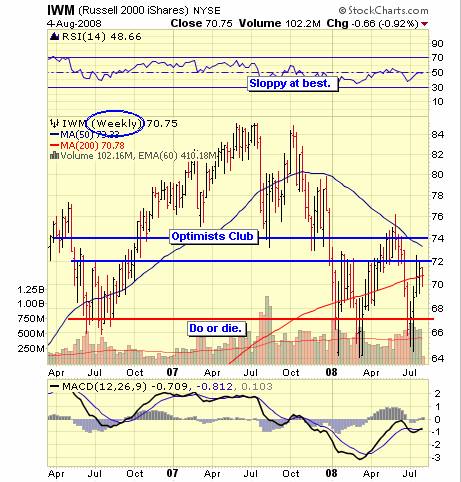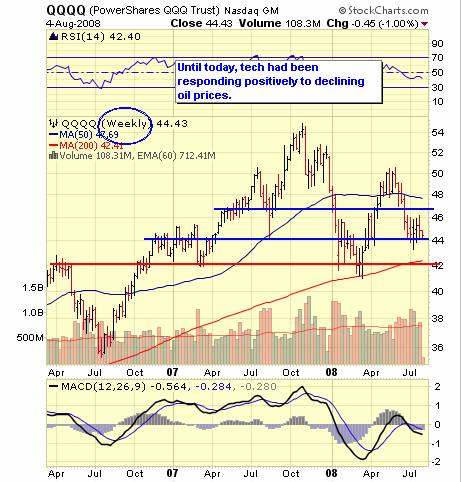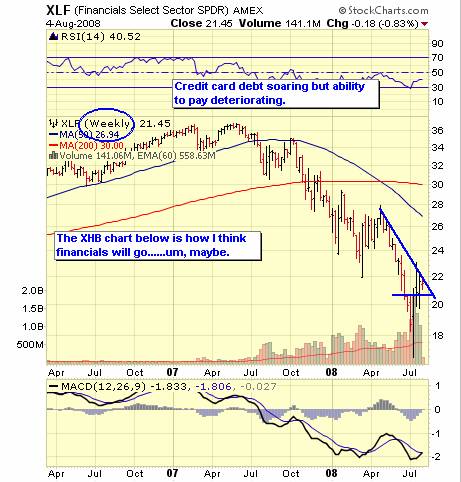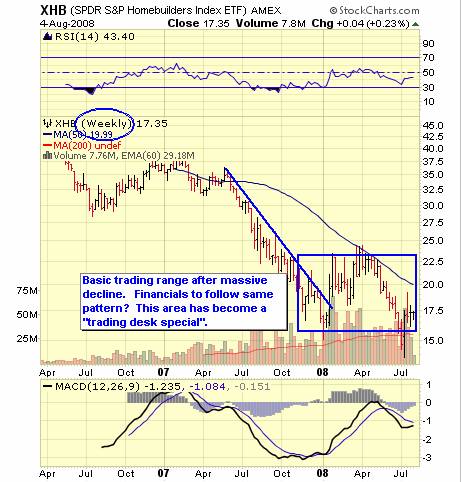 Chucky the Consumer seems unruffled and even blasé.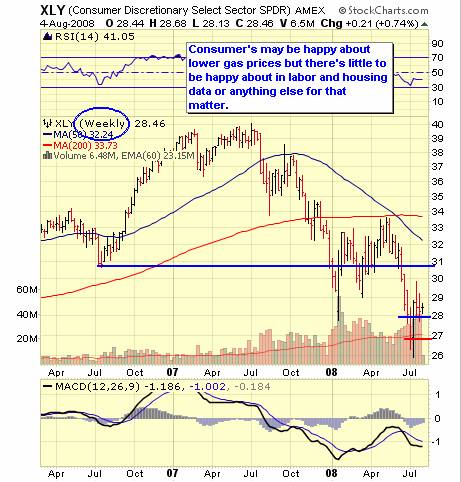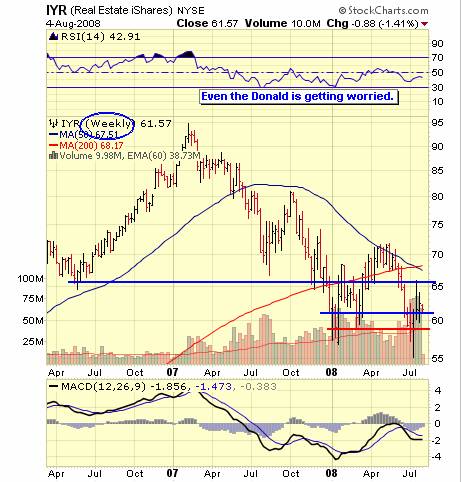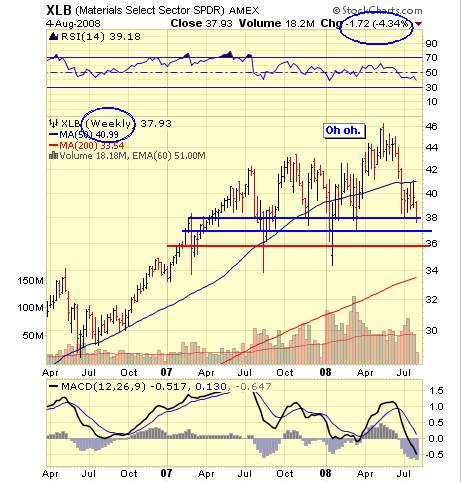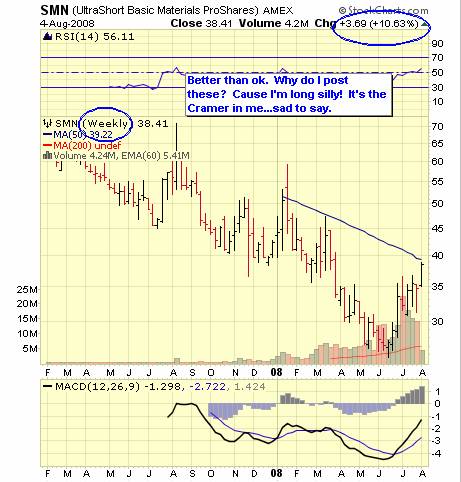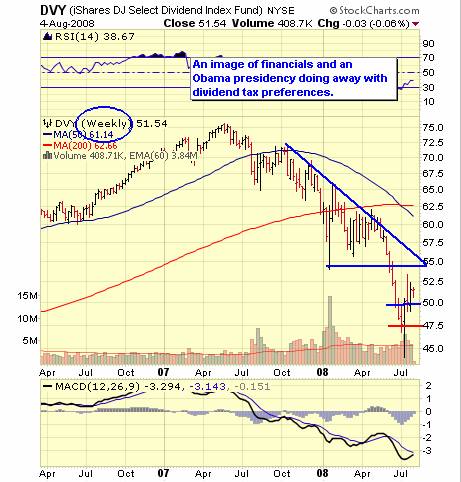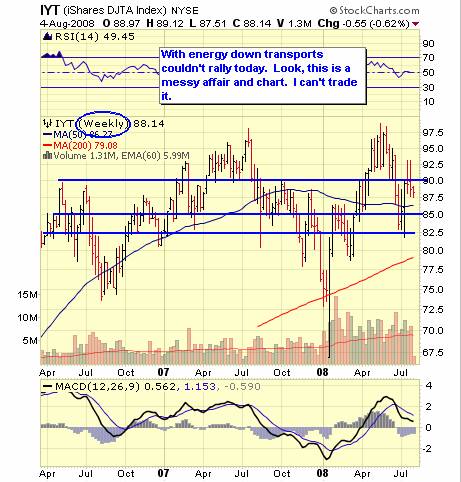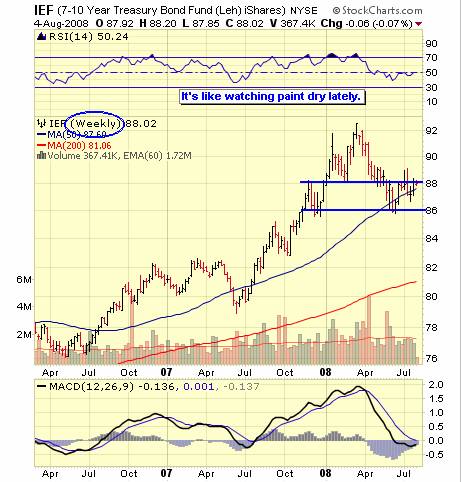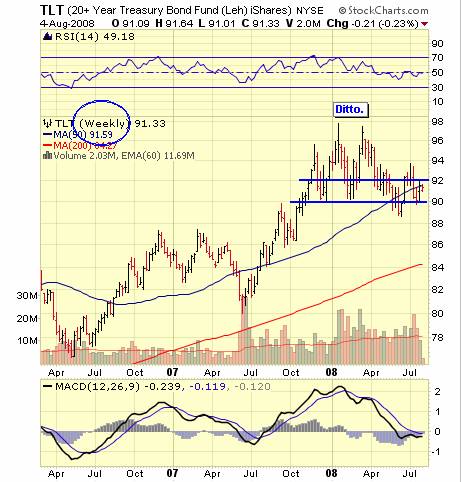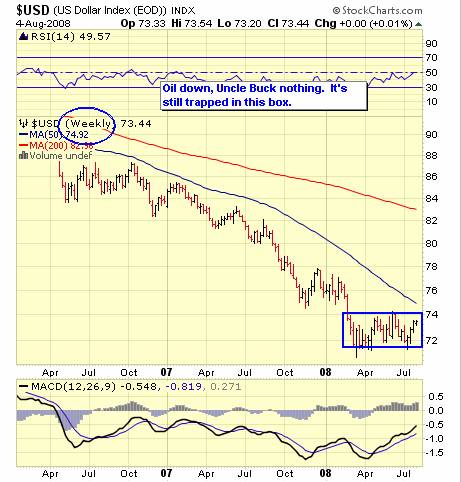 Go to page 2 - Commodities, Emerging Markets >>

Comment on this article >>