On the 27th of April, in the learning to fish series, we wrote an article that featured five stocks. Out of the five plays, we stated Nexen Inc. (NXY) was our favorite and we provided many reasons as to why we liked it. Investors could have picked shares in this stock in the $18.50-$19.00 ranges below $15 in June, when it traded down to $14.63. We are going to highlight some of the reasons we listed in the April article as to why we liked this company. Then we will offer suggestions as to what traders should consider doing with their shares going forward.
We provided the following reasons to be bullish on this stock on the 27th of April
A strong levered free cash flow of $1.25 billion
Net income increased from $489 million in 2009 to $705 million in 2011.
EBITDA increased from $933 million in 2009 to $3.68 billion in 2011.
Cash flow per share skyrocketed from $0.98 in 2009 to $5.19 in 2011.
Annual EPS increased from $1.47 in 2009 to $2.46 in 2011
A strong five year dividend growth rate of 21.7%
Year over a year projected growth rates for 2012 and 2014 are 47% and 30% respectively.
It has a five year sales growth average of 9.76%
A good long-term debt to equity ratio of 0.53
Projected 3-5 year EPS growth rates of 7%
A good five year ROE average of 17.2%
A good interest coverage ratio of 7.9%
$100K invested for 10 years would have grown to $379K
From the 27th of April to the 4th of May, the stock traded in the $17.59-$19.40 ranges. The stock went to trade even lower before it started trending upwards. It would be fair to assume an average entry price of roughly $18.50.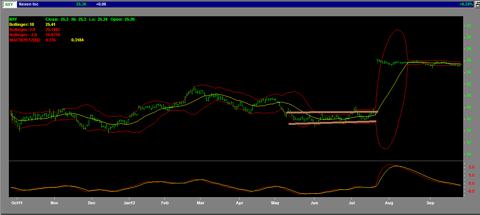 Click to enlarge
If traders averaged down while it was correcting the average entry price could have dropped $16.75. Regardless of whether you purchased in the $18.50-$19.00 ranges or as low as $15.00, you are still in a position to lock in sizeable gains. After pulling back from the end of April to roughly the middle of May, the stock went on to put in a classic bullish channel formation. On the 23rd of July, the stock exploded upwards after CNOOC Ltd. (NYSE:CEO), $15.1 billion takeover bid. Assuming an average entry price of $18.50, traders are holding onto of sizeable gains in excess of 35%.
What should investors do now?
While some traders might want to hold on to their shares, we think it would be best to bank the profits due to the uncertainty over the chances of the Canadian government approving the transaction. It's this uncertainty that has put pressure on the shares as they are trading below the $27.50 bid price. If the transaction is not approved the shares will take a beating. Note there is no information out there indicating that the government is going to block this transaction, but to hold onto the shares for a few extra dollars might not be worth the risk.
There are many other great plays in the energy sector that offer great yields and good long-term growth potential. Linn Energy, LLC (LINE) is one such play. It offers a very good yield of 7%. The company increased production by 30% in 2011, and management stated that its goal is to increase production by another 40% this year. For investors seeking more details on Linn, they can be obtained by clicking here. SeaDrill Limited (NYSE:SDRL) while not a pure energy play, is still strongly related to the energy sector. It provides the rigs necessary for many of the big oil players to conduct their drilling operations. It offers an even higher yield of 8.4%, and its rigs continue to command lofty premiums. This article examines SeaDrill at length, and provides many reasons as to why it could make for a compelling investment. BP plc (NYSE:BP) is another play to consider. The worst news seems to be priced in the stock as it has been trending upward nicely after bottoming in May. The stock also offers a very attractive yield of 4.5%, and it was reviewed extensively in this article.
We would wait for all three stocks to pull back a bit before committing new funds into them. Alternatively, you could divide your money into two lots and use one lot to sell puts at strikes you would not mind owning the stock at.
Charts of interest for SeaDril, Linn Energy and BP plc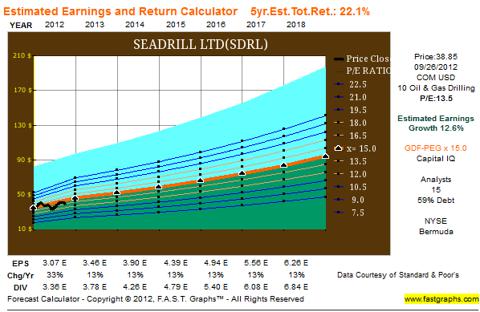 Click to enlarge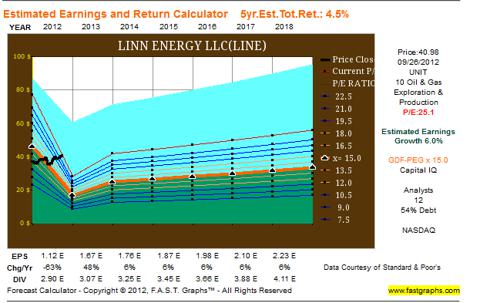 Click to enlarge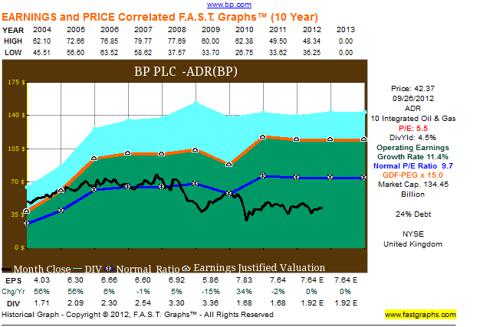 Click to enlarge
Conclusion
Investors are sitting on gains of 35% or more and in our opinion, it would be best to bank these gains as there is always the chance that the deal could be blocked by the Canadian government.
The Sun News-Abacus poll had 69 percent of respondents saying the government should not approve the deal, up 12 percentage points since a similar survey in August. Eight percent said they backed approval.
Prime Minister Stephen Harper has said public opinion would be one factor the government would consider in weighing whether the bid is of net benefit to Canada.'
Canadians are opposed to this deal and if the opposition continues to increase at this rate, it could pose a problem for the government. At this point, to play it safe, it would be better to bank the profits as CNOOC is paying a significant premium for this company. If the bid failed the stock would be hammered. Investors could redeploy this money into one or all the three companies mentioned above. They all offer higher yields than Nexen or CNOOC Ltd.
Disclaimer
This list of stocks is meant to serve as a starting point. Please do not treat this as a buying list. It is imperative that you do your due diligence and then determine if any of the above plays meet with your risk tolerance levels. The Latin maxim caveat emptor applies - let the buyer beware.
Disclosure: I have no positions in any stocks mentioned, and no plans to initiate any positions within the next 72 hours.
Business relationship disclosure: This article was prepared for Tactical Investor by one of our analysts. We have not received any compensation for expressing the recommendations in this article. We have no business relationships with any of the companies mentioned in this article.